*** Unfortunately, The Black Swan has closed ***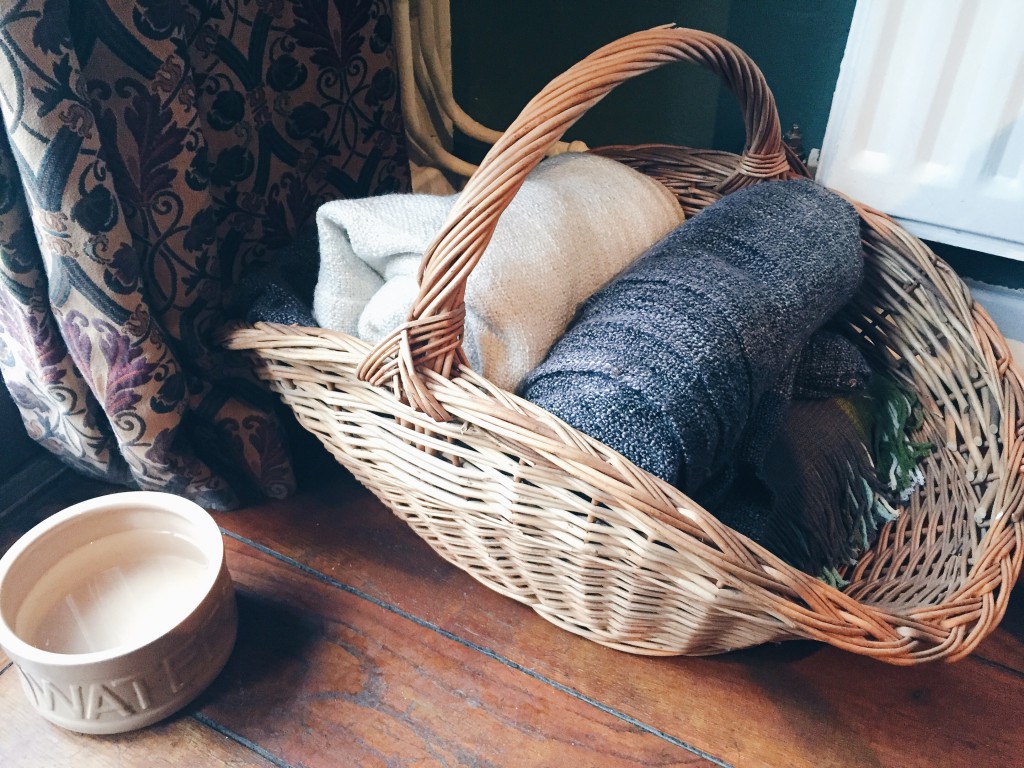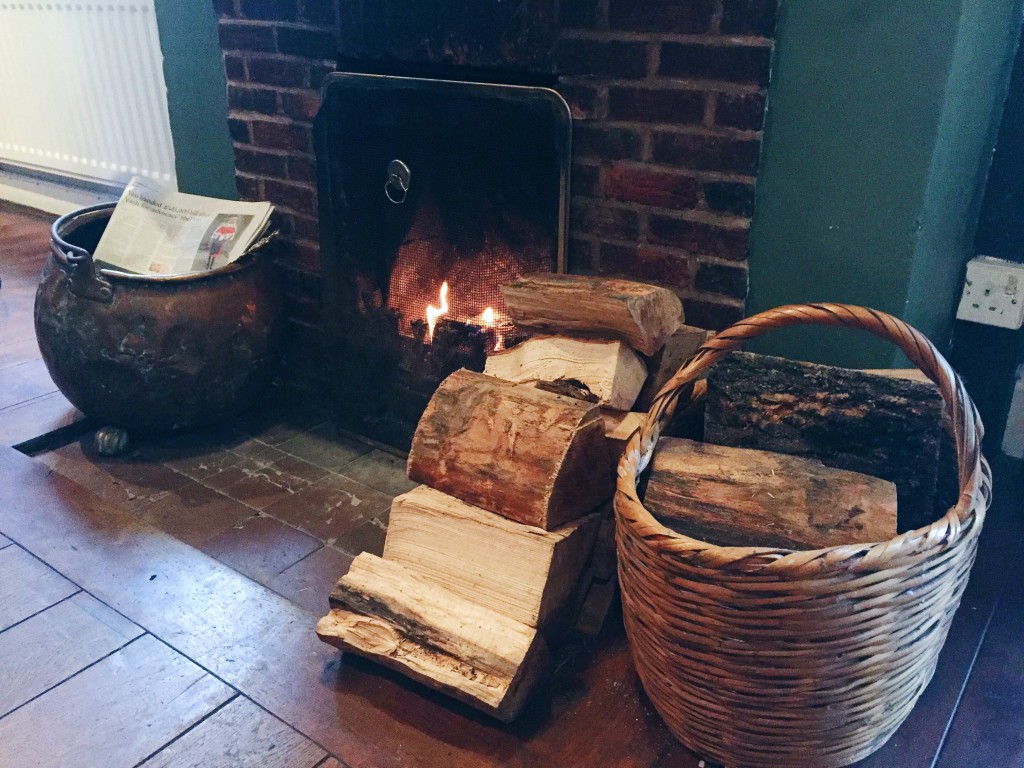 The Black Swan is a lovely pub just outside Andover in the village of Monxton. Simon and I decided we were too lazy to cook for ourselves that day and were really craving a proper pub lunch. We checked Trip Advisor to see where was nearby but wasn't in the town and decided on The Black Swan as the photos looked good and I knew how to get to Monxton – although there was no way I was going to drive down tiny country roads.
The car park is a minute walk down the road from the pub, which is to be expected really for it's village location. There's a sign on the entrance to mind your head, please do, even at my height of 5'3″ I bent down in fear of giving myself a huge bump to the head! It opens out to much higher ceilings so you won't be crouching for long.
We settled in at a table and a lovely black labrador came to say hello from one of the nearby tables, so it's definitely a dog friendly pub. The dog was relaxing in front of the warm cosy fireplace. But don't worry if you're cold, there's beautiful blankets to keep you warm and snuggly in a basket.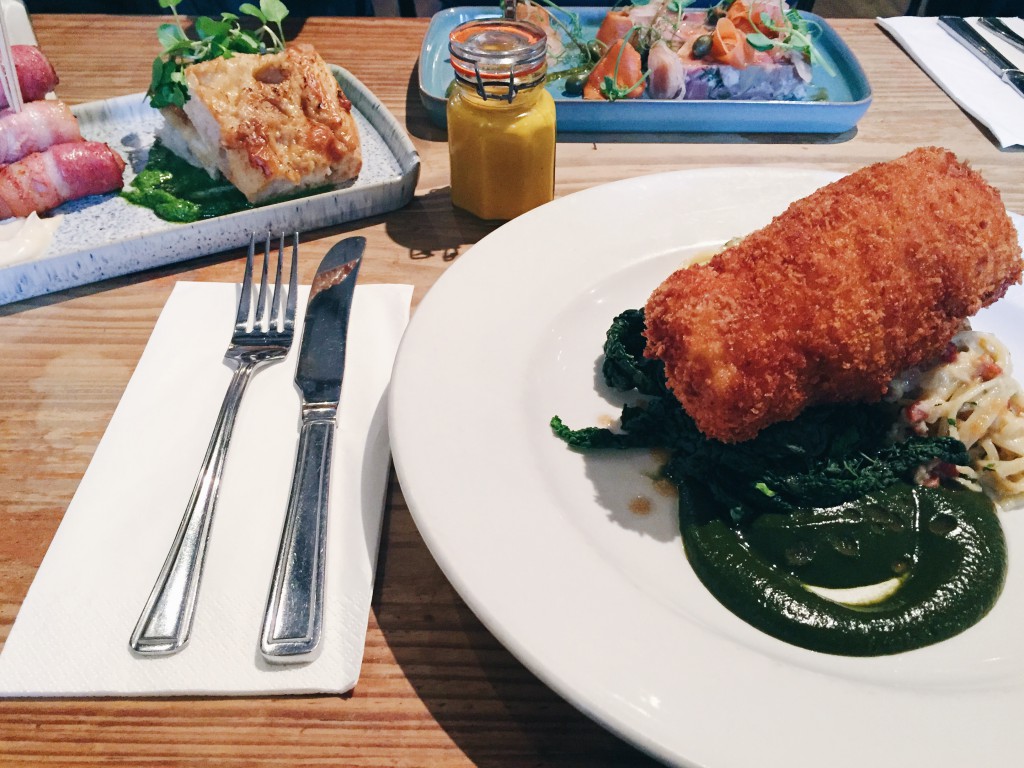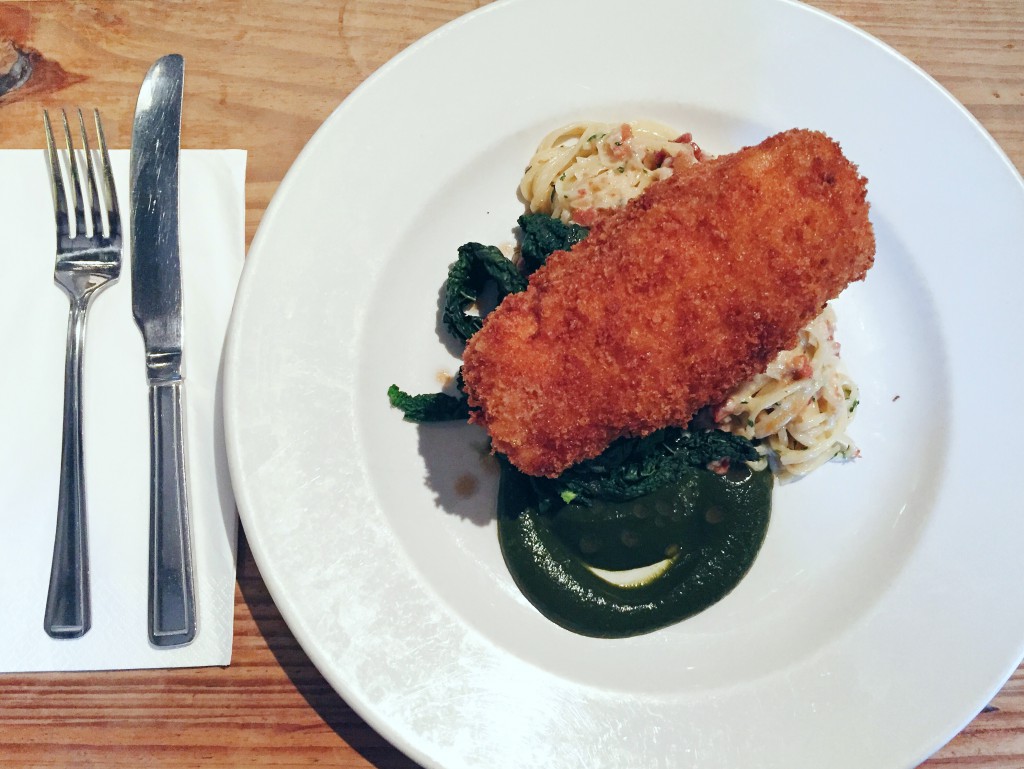 The menu looked absolutely delicious and it was hard not to order too much. The menu is laid out in small plates, large plates, snacking plates and sides. The small plates could be a starter but are a bit bigger so a good option for lunch. I eyed the chicken kiev large plate which came with carbonara, spinach puree and some other green stuff (it was yummy). But then I saw pigs in blankets on the snacking list and I couldn't resist. Simon went for a small plate of ham hock and some Hampshire rarebit from the snacking menu. The waitress did say we didn't need anymore as this was quite a lot of food and she was right. I was so full!
I saw that carbonara came with the chicken kiev but I had no idea what to expect. It really was the famous pasta dish with my humungous piece of chicken and it was amazing! I would never have thought to put the two together but I'm so glad I had it. I really didn't need a side of pigs though and I did share them.
Even though my jeans were restricting my stomach by this point I couldn't say no to pudding. I love crumble in the winter (it was the dessert at my wedding) and it was perfect. I couldn't finish it but I'll definitely have that again. Simon had a dark chocolate mousse with caramel which was really really nice, almost like fudge.
We'll definitely be heading back to The Black Swan to try more of the menu and take family there. The staff were so friendly and it was a genuinely cosy pub.