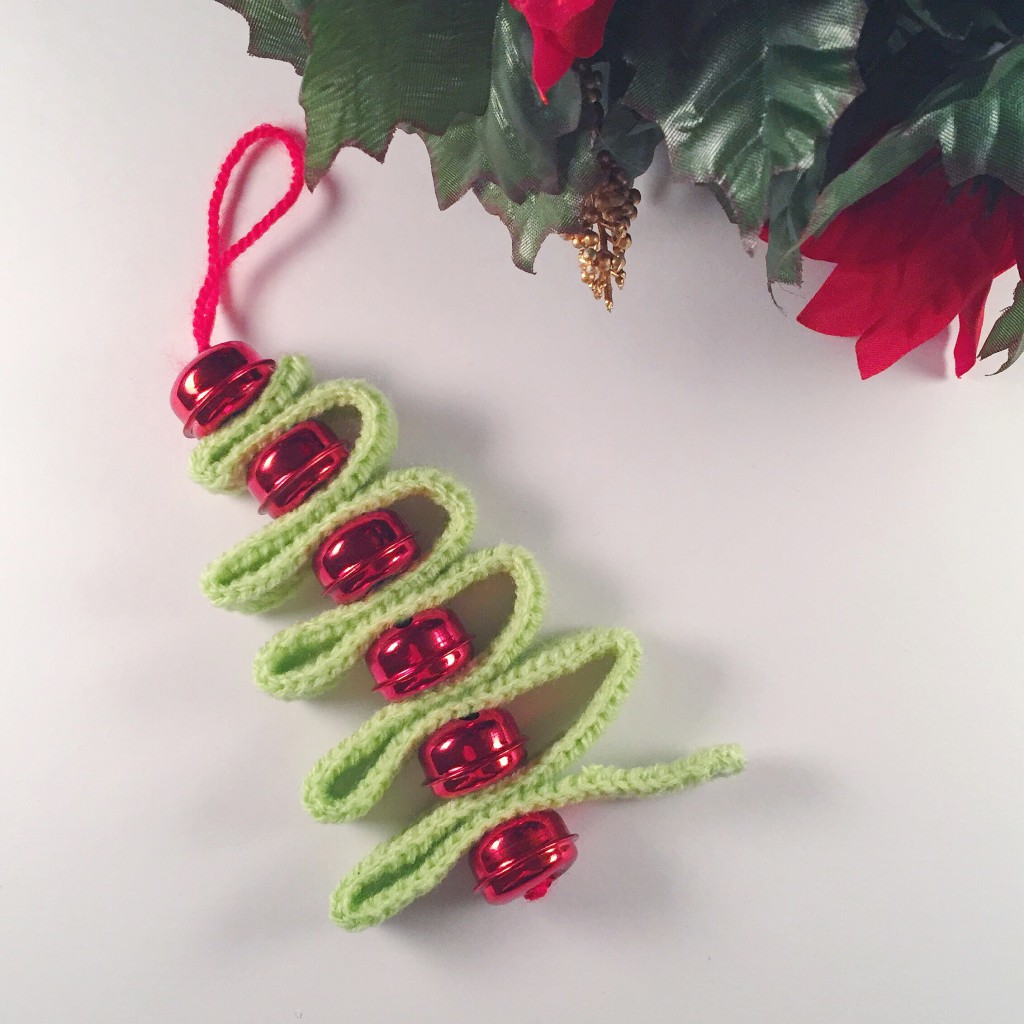 My Ravely favourites list is full of Christmas crochet patterns to try out and I wanted to share with you a few of my favourite ones.
Crochet Ribbon Christmas Tree – I saw this on Instagram a few days ago and just knew I had to make it. It looked like it would work up quickly, which it did, but the balls were quite fiddly so I used bells instead. I love how it turned out! I want to make more and hang them from every door knob.
Snowball Wreath – Repeat Crafter Me is my all time favourite crocheter. I love the simplicity of this snowball wreath and it looks quite quick to whip up. You could always do pompoms for the snowballs instead of crocheting them. You could even wrap yarn around the wreath instead too. US terminology.
Christmas Tree Bauble – This looks like a really easy bauble tutorial which I intend to do to help use up all the leftover dk yarn I have. You just need some stuffing to fill up the balls. US terminology.
Amigurumi Elf – Oh my god you have to see how cute this crochet elf is. Okay, this isn't going to be a quick one but it's on my list for next year! US terminology.
Christmas wreath – I created this wreath inspired by the snowball wreath above. I love how simple the design is but it looks impressive.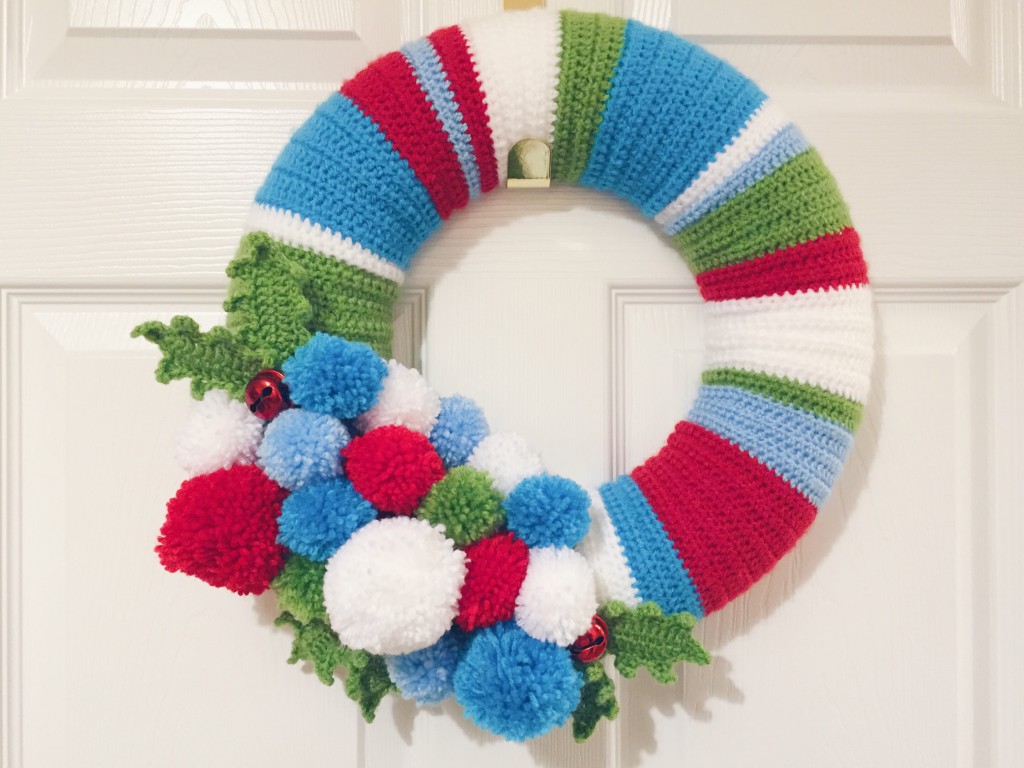 C2C Christmas blanket – I haven't tried corner to corner crochet yet but this is definitely one I'm trying for next year. Sarah has created nine squares full of your favourite Christmas characters. I'm going to start in January and do one a month for next year, but if you're speedy I'm sure you can get it done in time for Christmas eve snuggles on the sofa. US terminology.
Dog Paw Christmas Stocking – Because your pet really needs it's own stocking too. I love how cute this is and I can only hope that next year I'll have a puppy to use this stocking. I might make a cat version for my mother in law. US terminology.
Crochet Santa hat – To keep your head nice and warm here is an easy santa hat tutorial from Red Heart, and a bonus it's in UK terminology.
Are you crocheting or crafting anything for Christmas? I'm trying to crochet a wreath at present but I keep getting distracted by an old blanket project. I hope I can get it done before advent starts!