As soon as I saw these tree wall stickers I knew I had to have them for Eleanor's nursery. It's a tiny box room and I thought some wall stickers would decorate it well without making the room look smaller.
I had a look on Not on the High Street and there were hundreds to choose from. My eyes straight away went to the forest tree designs by Parkins Interiors. However it was really hard to find the design I wanted in the size that I needed. The wall I wanted it to go on isn't that wide so I was limited with the designs I could choose.
Now I want to disclaimer this review and say that I really really love the product. I love the wall stickers that arrived. However the customer service I received was pretty shocking. I was told I would receive a 50% refund for the problems that occurred. But guess what, after chasing twice I've still not had a refund 2 months later. I really shouldn't be shocked.
With that negativity out of the way, I want to talk about the stickers.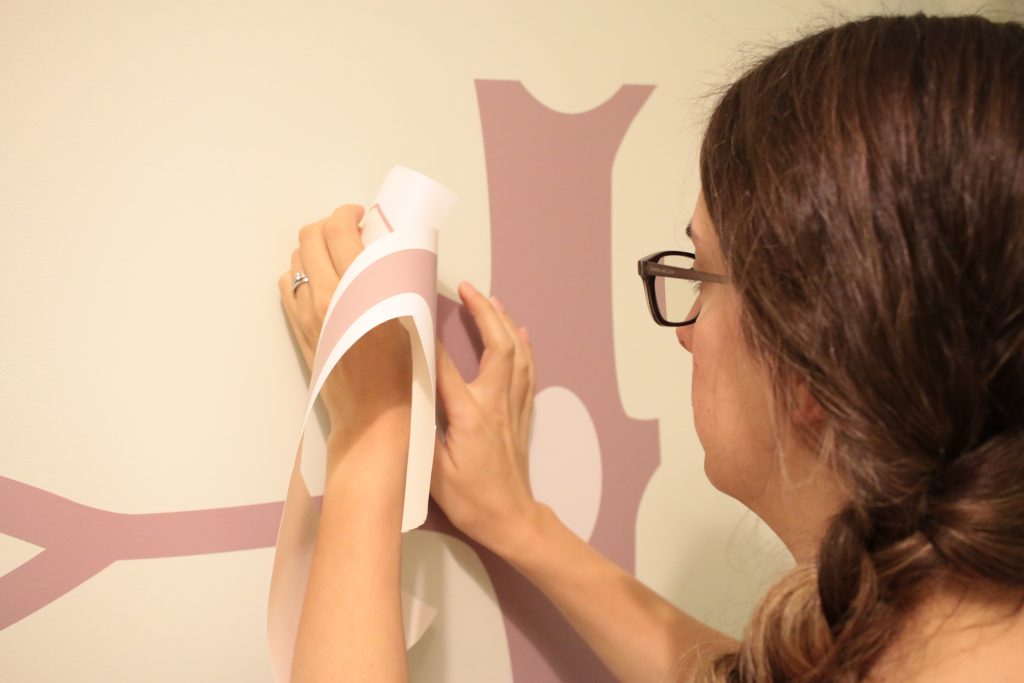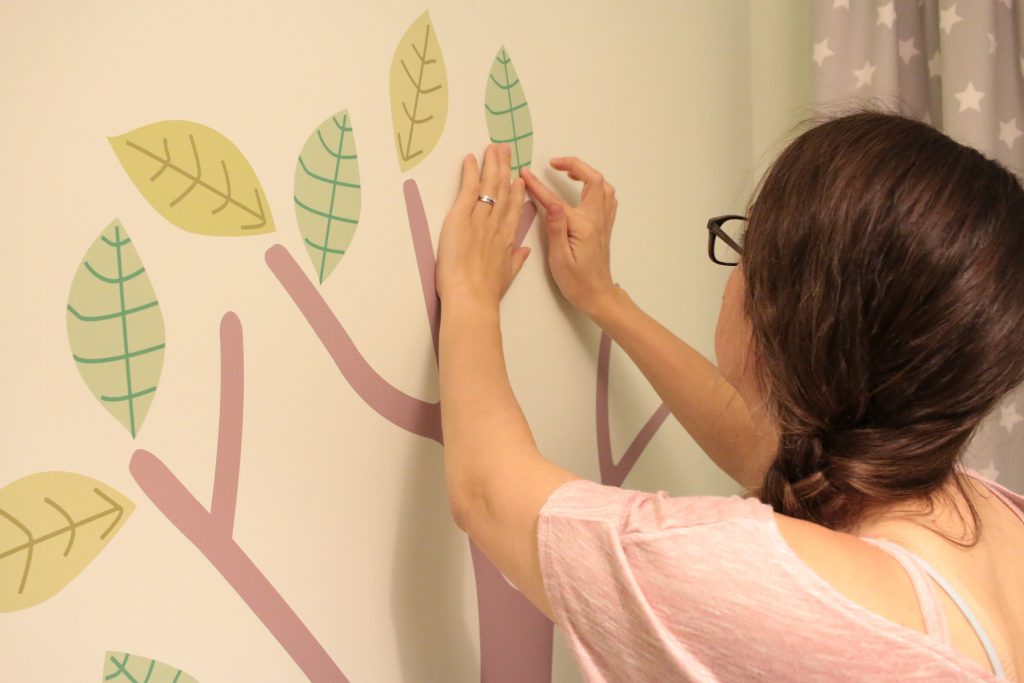 They are really good quality and were so easy to put up. They came in a long tube and all the stickers were on large sheets. I decided it would be easier for me to cut them all out. I cut out the branches with their numbers attached so I didn't get confused. It came with a handy instruction sheet which told you what order to hang the tree parts in.
Once the branches were up I could arrange the leaves and animals however I wanted them. I made sure to press down hard and they've all stuck. They've been up a couple of weeks now and they haven't budged.
Eleanor loves staring at them, especially the bees and the rabbit. She scratches at the bunny and it's held up well so far. I am so glad we went for this design because it ties in nicely with the rest of the nursery decor. I even have a real bird house above the door.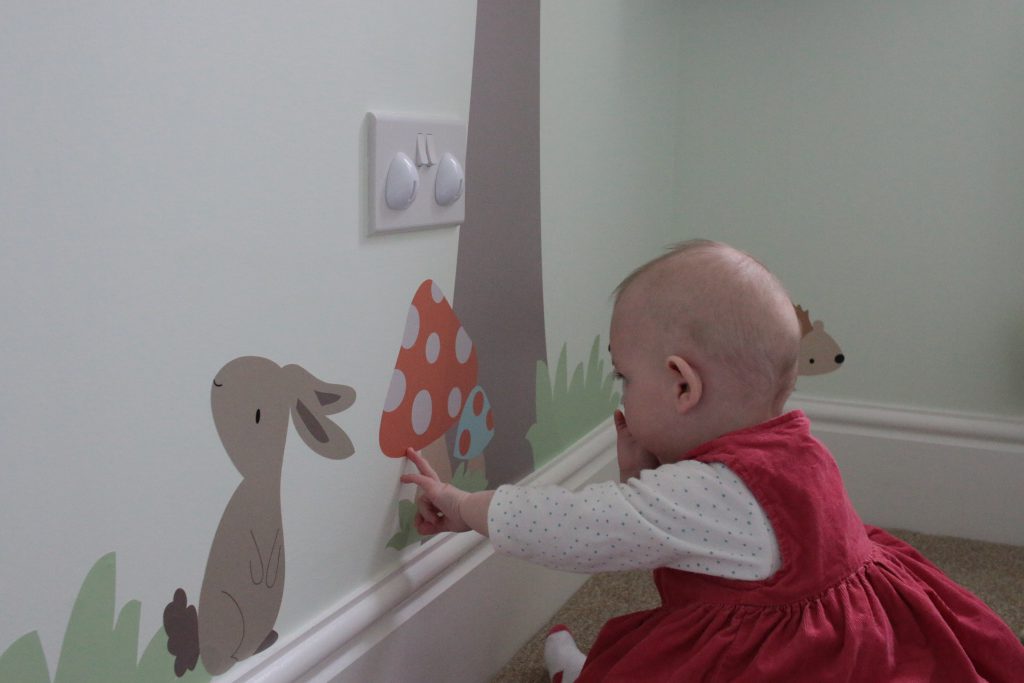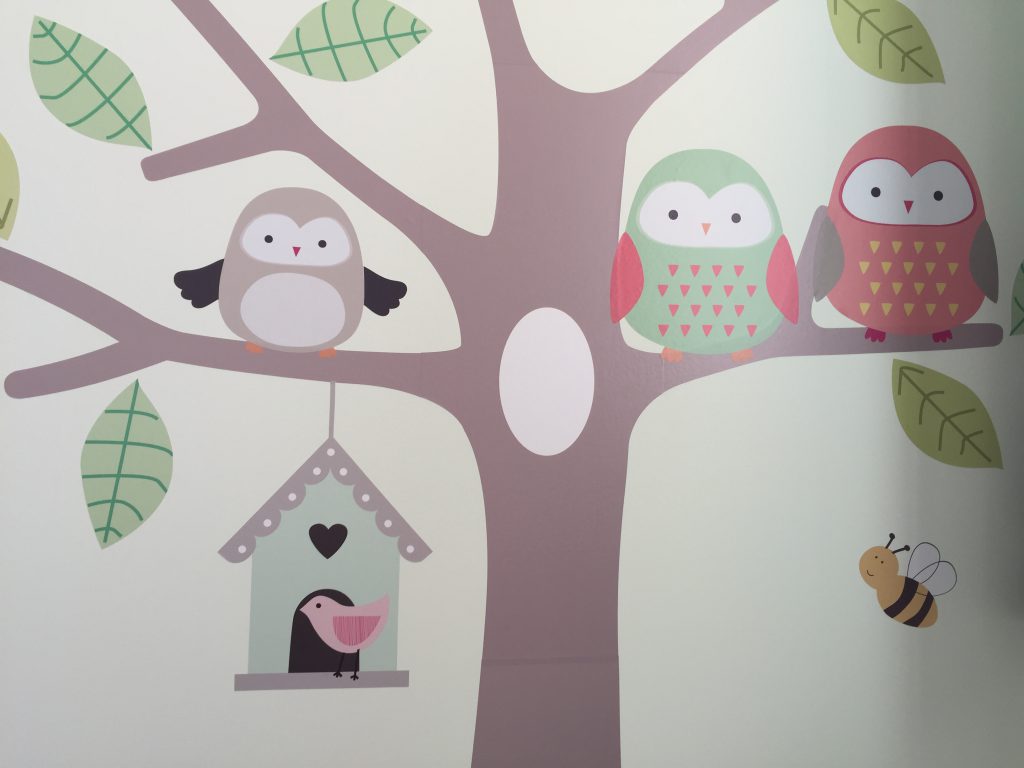 I am a bit torn as to whether I would order from them again. I adore their designs and I was probably just really unlucky this time. I wish they would sell some of their other animals individually like the hedgehog. I would love some other forest animals.