For my June bullet journal spread I am doing something a bit different. My Leuchtturm is nearly finished so I tried out June on paper. I printed out 3 pages of dotted A4 on 100gsm paper and 1 page of 120gsm as a title page.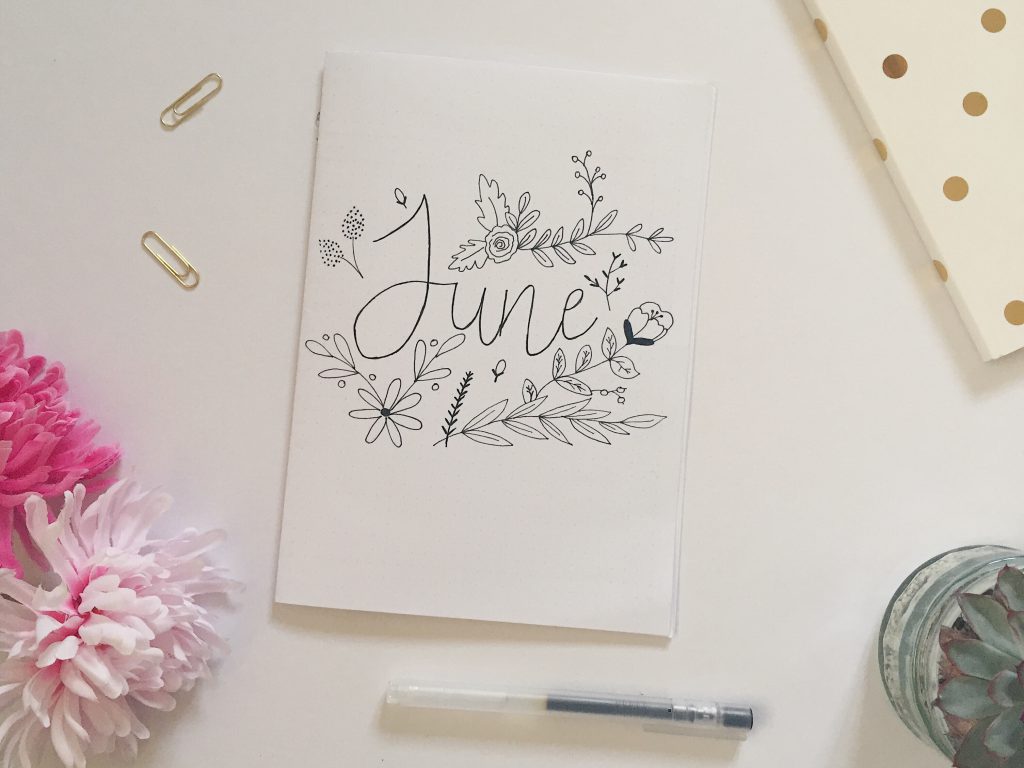 As the weather is warming up we're spending more time in the garden. So I went for a floral and leaves theme for this spread. I've included a monthly overview and meal planner on the first spread. The meal planner is for all 3 meals as we're weaning Eleanor my daughter so it's useful to know what I'm making for us all.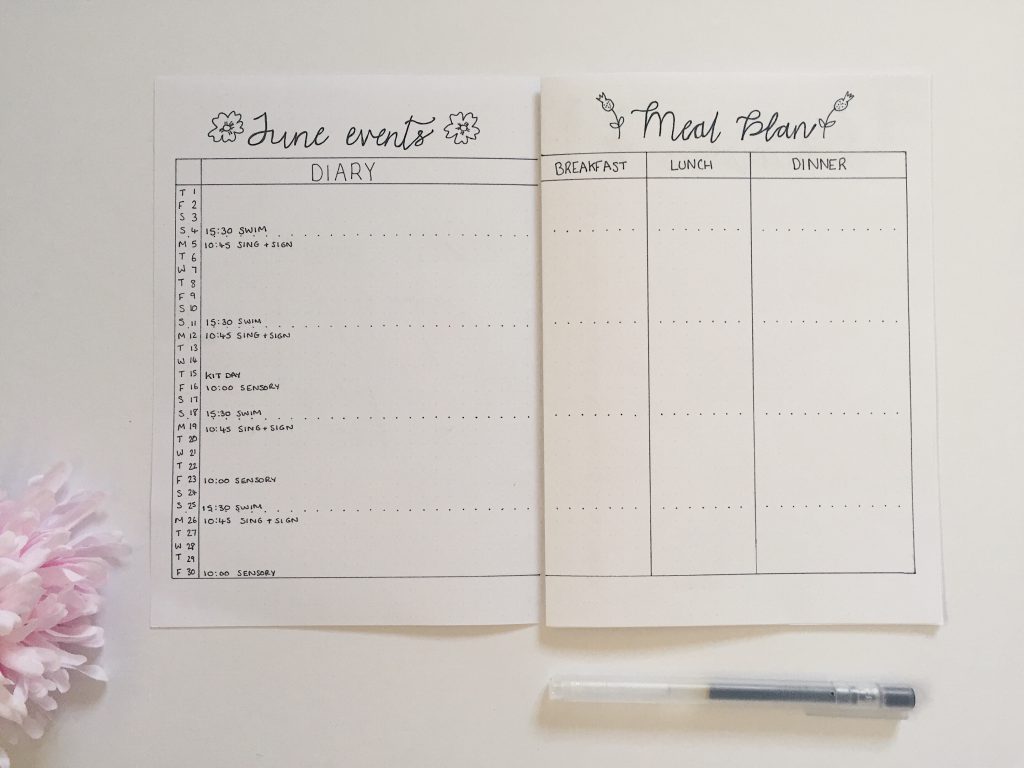 On the next spread I have a page for memories and a one line a day page. The memories can be filled with anything I want to remember – like the day Eleanor crawls for the first time. The line a day I'm going to use as a kind of gratitude journal. But I may also pop in an interesting titbit from the day or something I've achieved.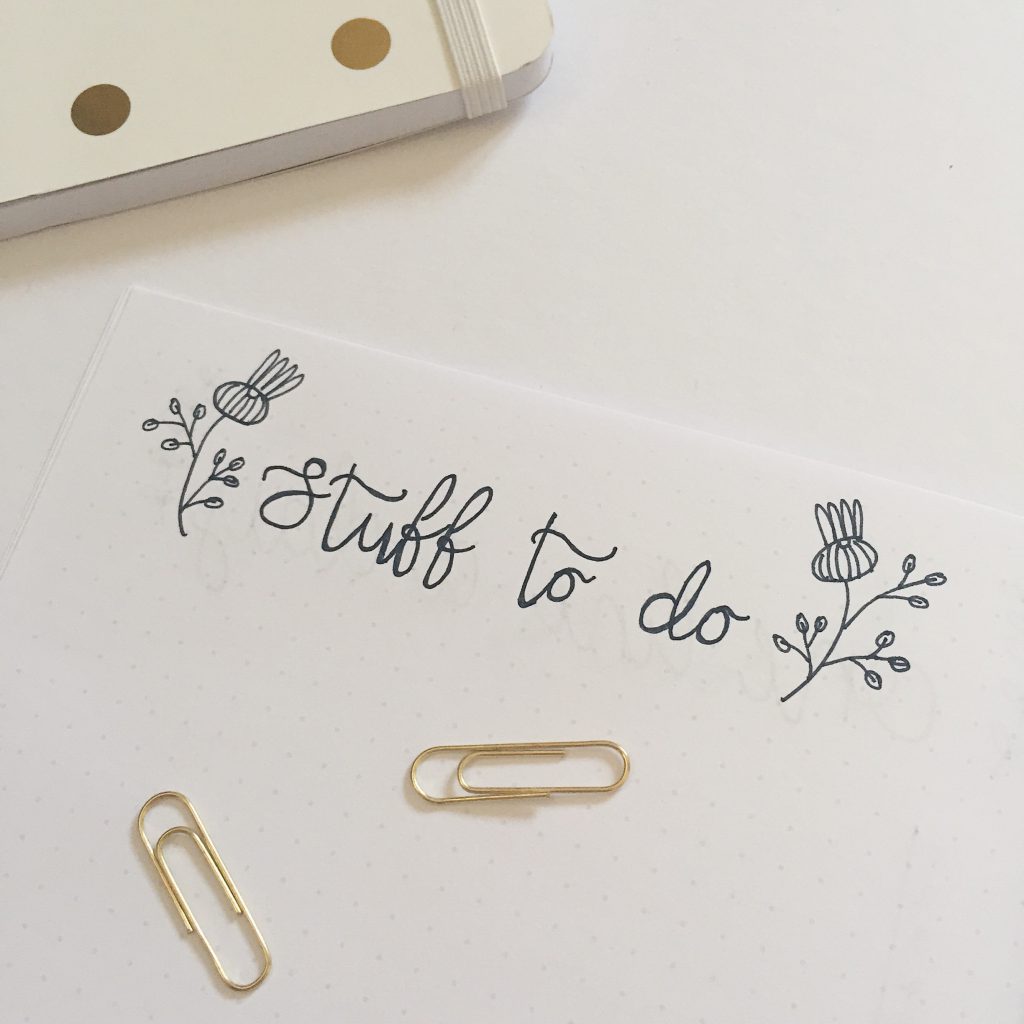 Next up is a stuff to do page. This is my brain dump task list for the month. Everything I think I need to get done all in one place. I can then pick things from this list to fill in my weekly planer pages.
I have done 4 different weekly spreads for June. I've gone off a few of the ones I was using before and wanted to try something new. So I've gone for 4 weekly spreads and then for the last week of June I'll be using dailies. On the back cover I've also added a notes page.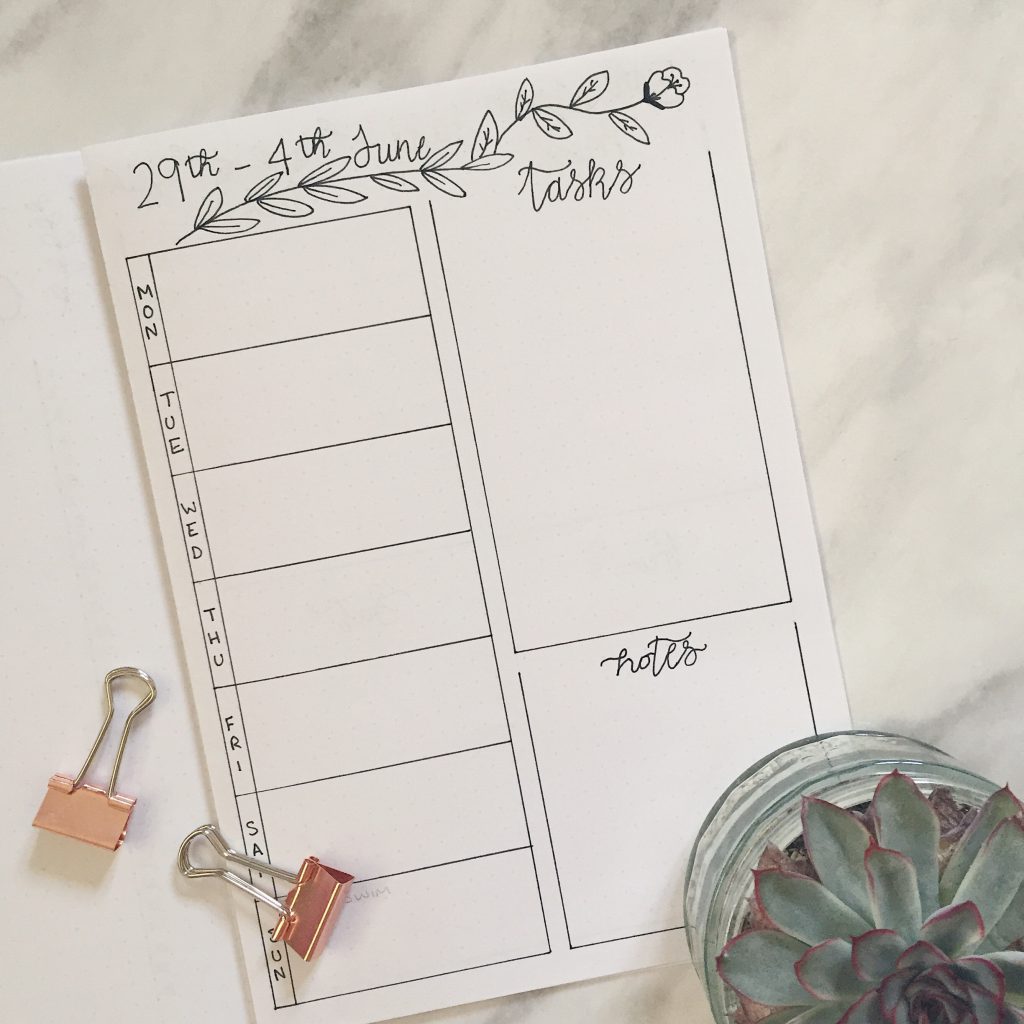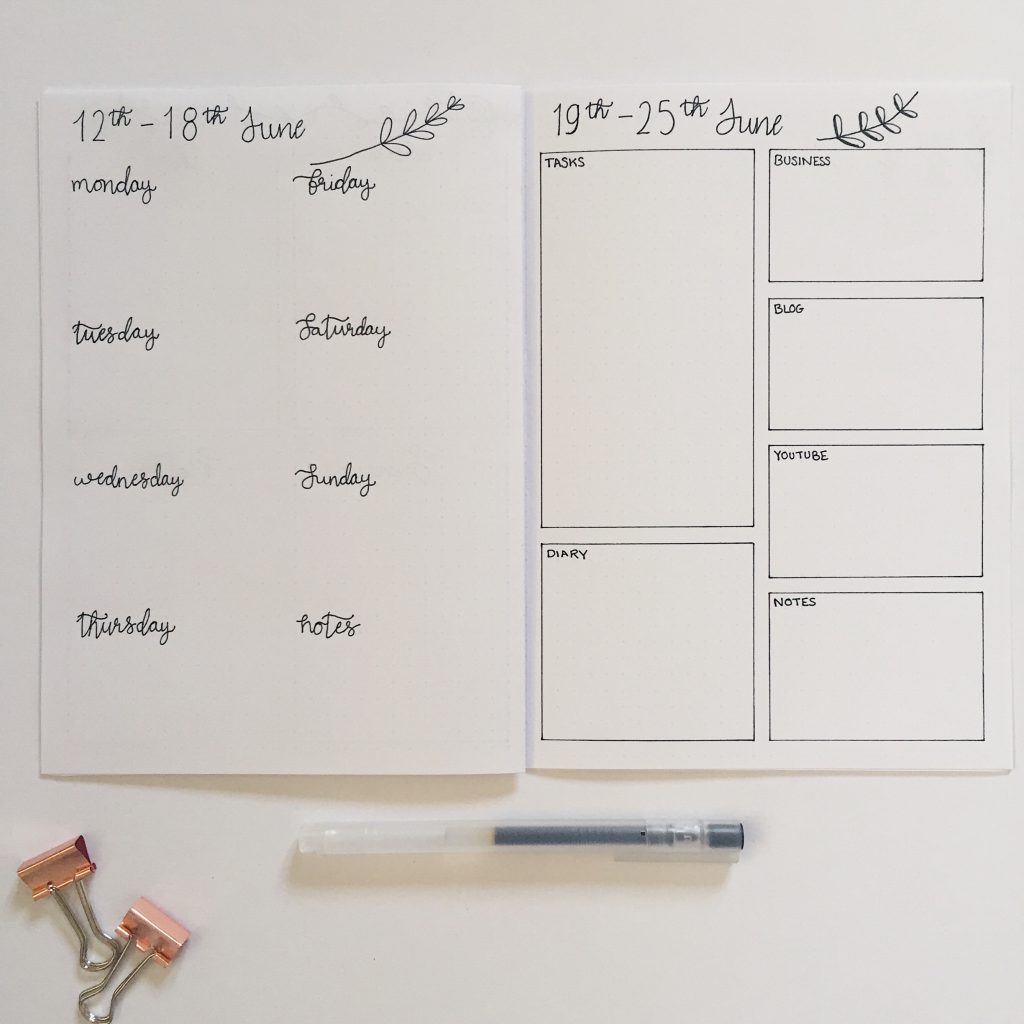 You can see the full bullet journal spread in the video below. What's your favourite weekly spread? How have you laid out your bullet journal for June?
Last June's bujo setup.