I have really got back into my bullet journal this month. I've been using weekly spreads rather than dailies and I've been switching around some of my favourite layouts. Here are my top 5 weekly spreads. If you're new to bullet journal then check out my bullet journal setup post.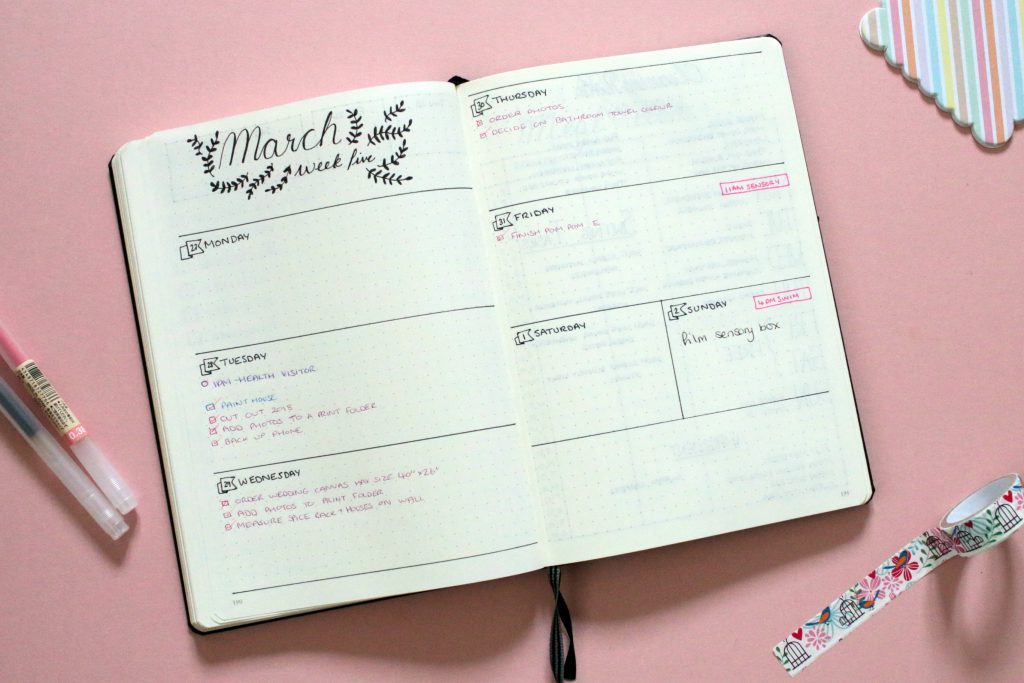 1. Traditional diary layout
When I know I have a lot going on in a week then this is the layout I go for. It's easy enough to draw out and I can clearly see what I've got going on. It gives me room for all the appointments as well as a few to do items.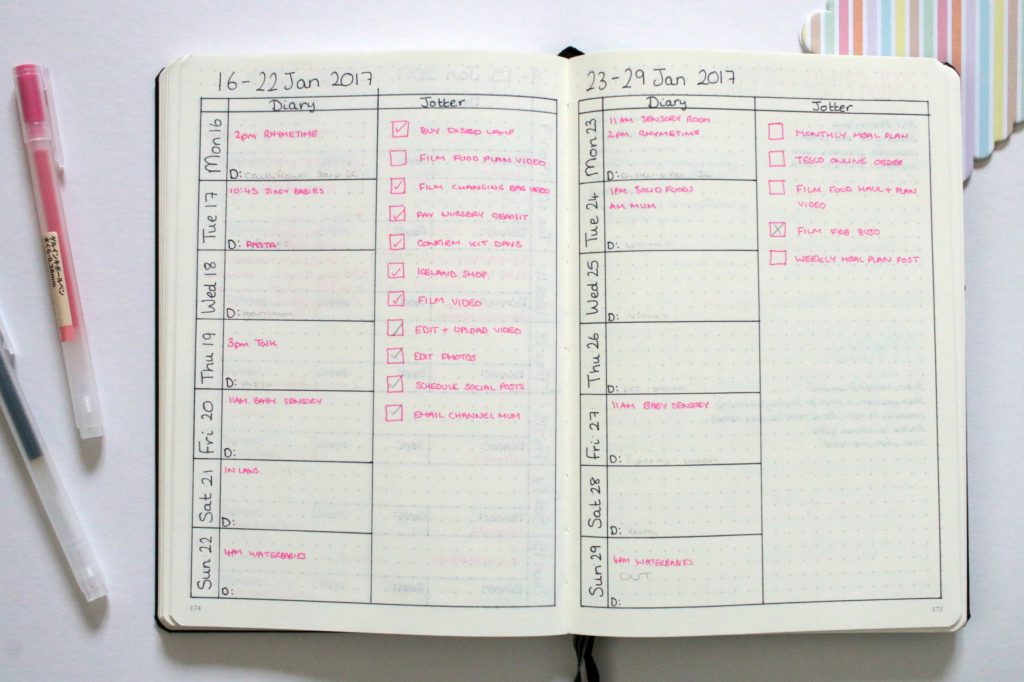 2. One page weekly spread
Straight and to the point with this single page spread. I love having one column for tasks as I rarely get to do something on the day I want to get it done. So it's easier for me to have weekly tasks some weeks. I'll make tasks with an asterisk if it's really important.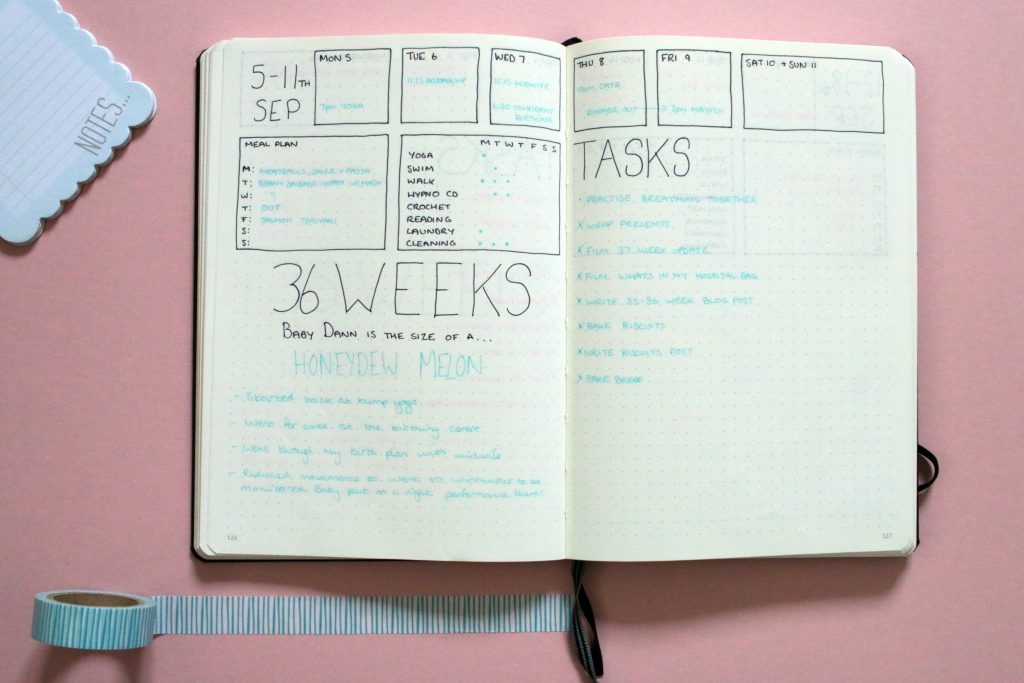 3. Weekly with meal planner and habit tracker
If I have a bit more time I use this layout. It gives me a box for meal planning dinners and a habit tracker. I can then use all the empty space for tasks, doodles or notes.
How to budget in your Bullet Journal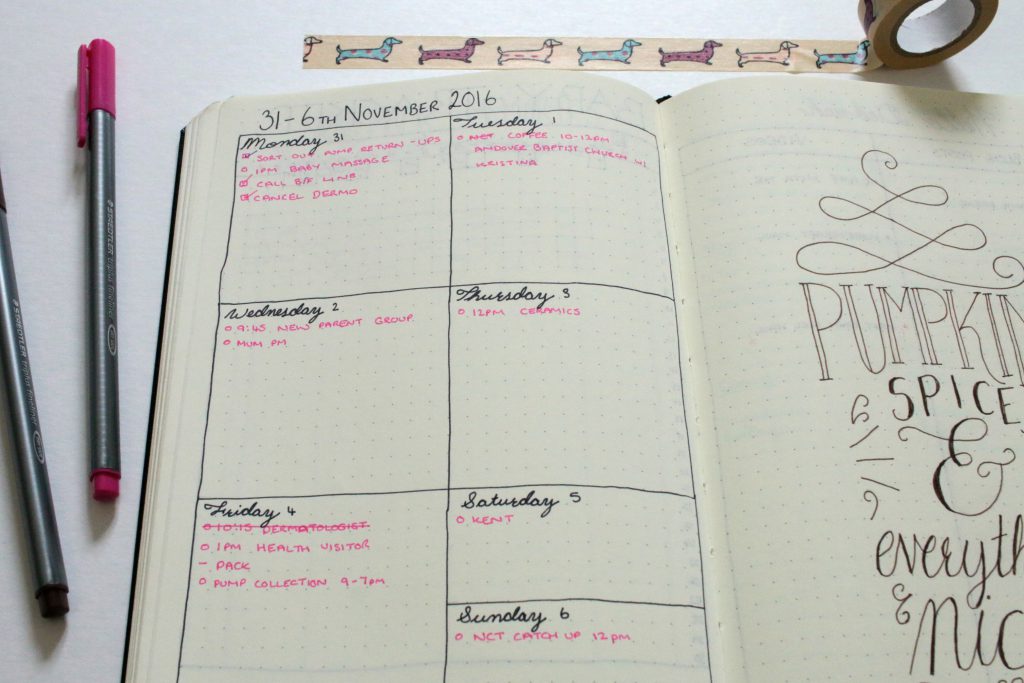 4. One page boxed layout
A really simple box design to use when I'm in a hurry and feeling a bit lazy with bujoing. It does the job!
5. Room for notes layout
When I have major to do lists then this is the spread for me. I can literally brain dump everything I want to get done in the week and still have a bit of space for events.
On my YouTube channel you can find all my monthly bullet journal setup videos.
What's your favourite weekly layout?