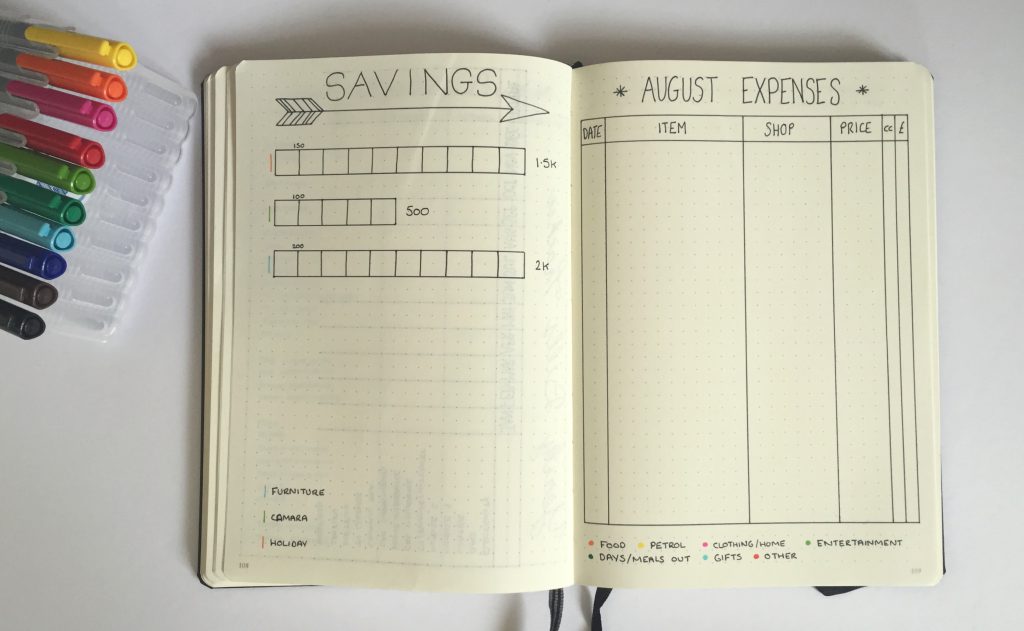 With a baby on the way I am looking at how to budget in a bullet journal. I need to be able to keep a closer look at our finances when I go on maternity leave and a few helpful budgeting spreads are going to help me do this.
The idea of budgeting was sparked by looking at getting another car and whether we could afford the monthly payments. Obviously I fell in love with a car I couldn't afford – typical, isn't it? So with the thoughts of a new (used) car out of the window, I cracked on with some bullet journalling.
Monthly budget
I started off with a monthly budget. I've called it an August budget as this month is a bit of a test run for it. I fully expect that my "budget" and "actual" will differ quite a lot for certain things and that's okay. When it comes to the next month I can make the budgets more realistic. This means I won't need to write a new monthly budget each month and I can just add more 'actual' columns until the end of the year.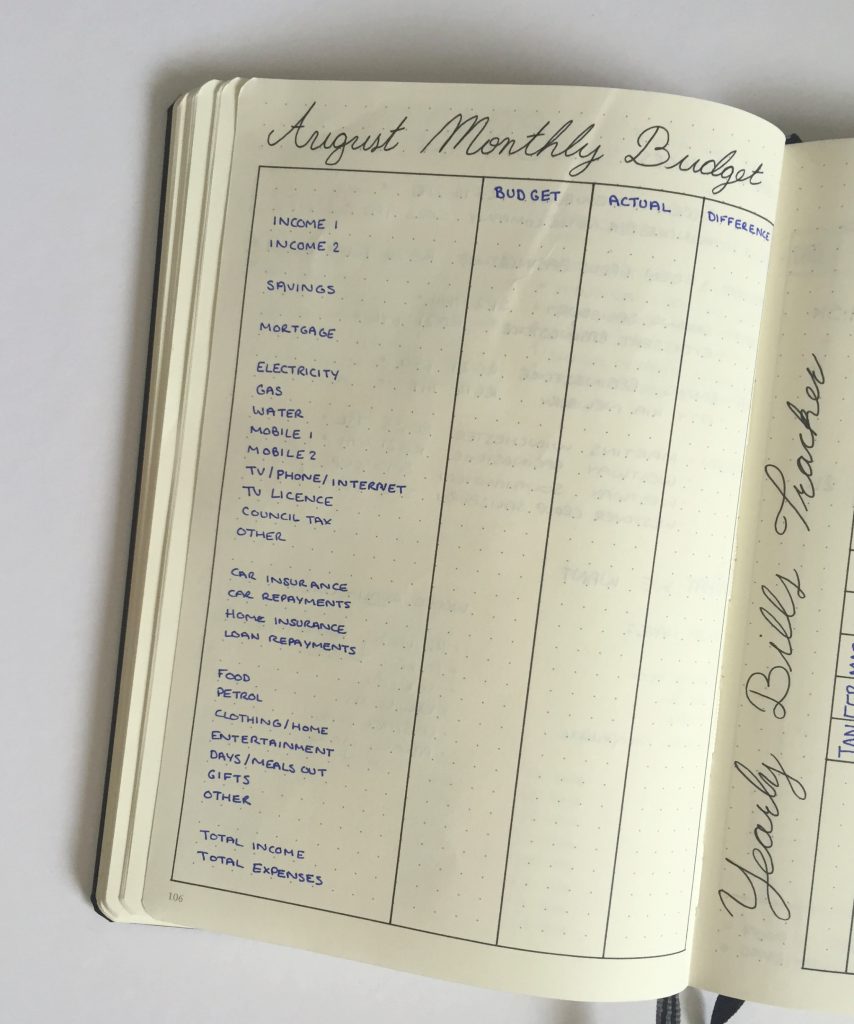 Yearly Bills Tracker
I've included a bills tracker so that I can see what should definitely be coming out each month. It's also a way to see what bills we can try and cut back on. When certain things are up for renewal, like car insurance, I can mark the month on there and make sure I look around before that date for a better deal.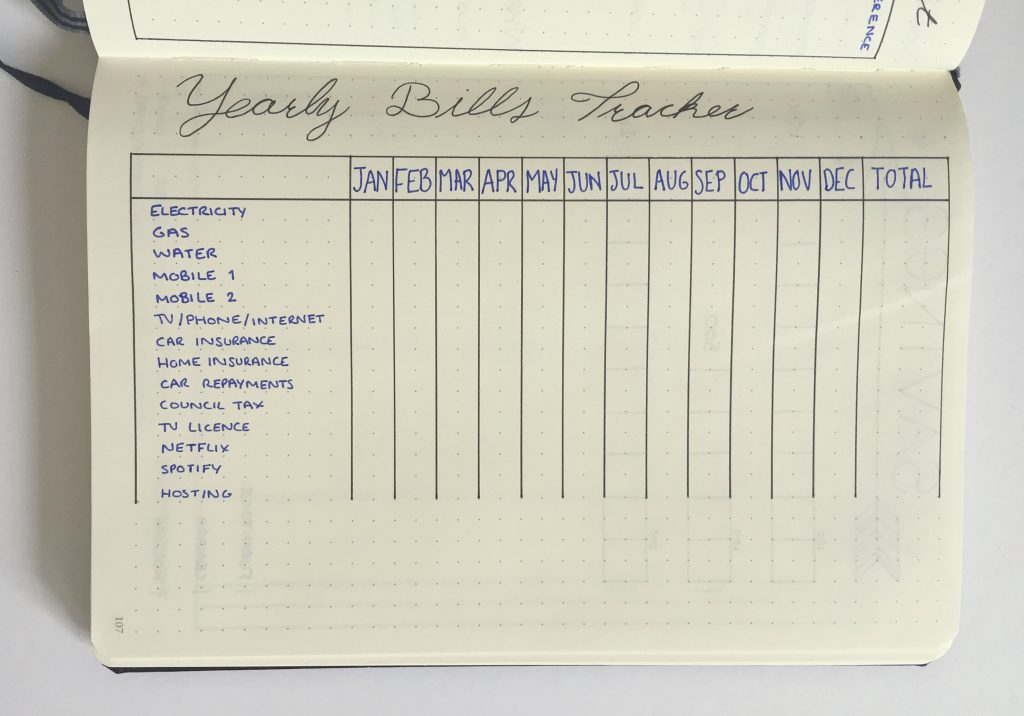 Savings goals
It's useful to have an idea of what you want to save for and then squirrel money away each month or when you can to save for it. We're saving for a holiday, some new bedroom furniture and a better camera. Each time I add £100 or whatever amount into our savings accounts, I can colour a box in in the relevant colour for that saving goal.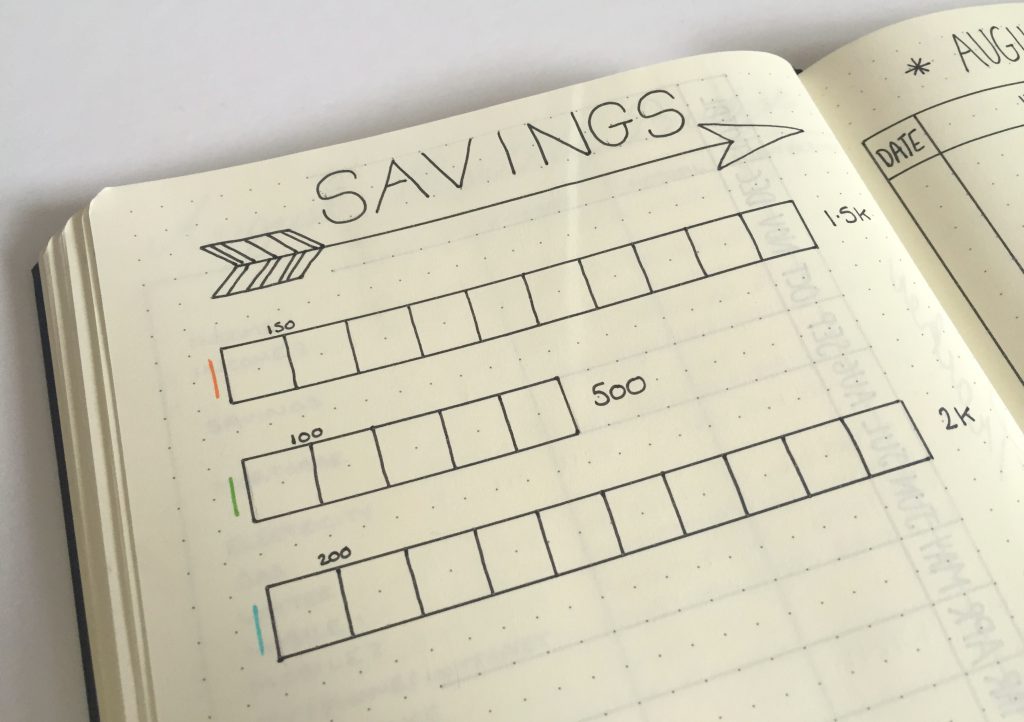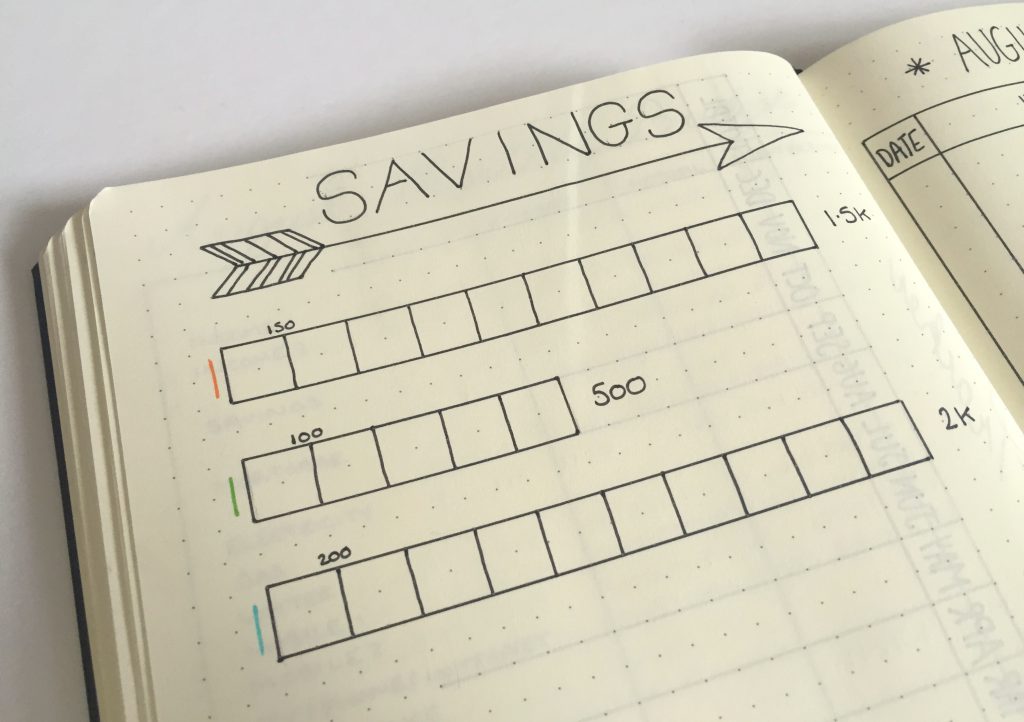 Monthly Expenses
I've tried doing monthly expenses before and used apps to track it but I've never stuck to it for long. This month I am going to really try and fill this in. You add the date, the item, where it came from, how much it cost and then whether you paid by credit/debit card or cash. As you can see at the bottom of the page there is a key. In the item column I'm going to put a coloured dot next to the purchase to indicate what category it falls into.
If you go back to the monthly budget, you can see there are categories near the bottom of the list which these expenses will fall into. This means I can quickly add up each category to input on the monthly budget.
On a side note, I have switched from using erasable pens in my bullet journal to Staedtler Triplus Fineliner 0.3mm. I found my erasable pens were smudging more, especially in this hot weather. The Staedtler ones are 0.3mm which I love and although I can't erase any mistakes, I am finding them much better to write with. I picked up my set from Tesco as they are having a back to school sale – haven't the kids just broken up?!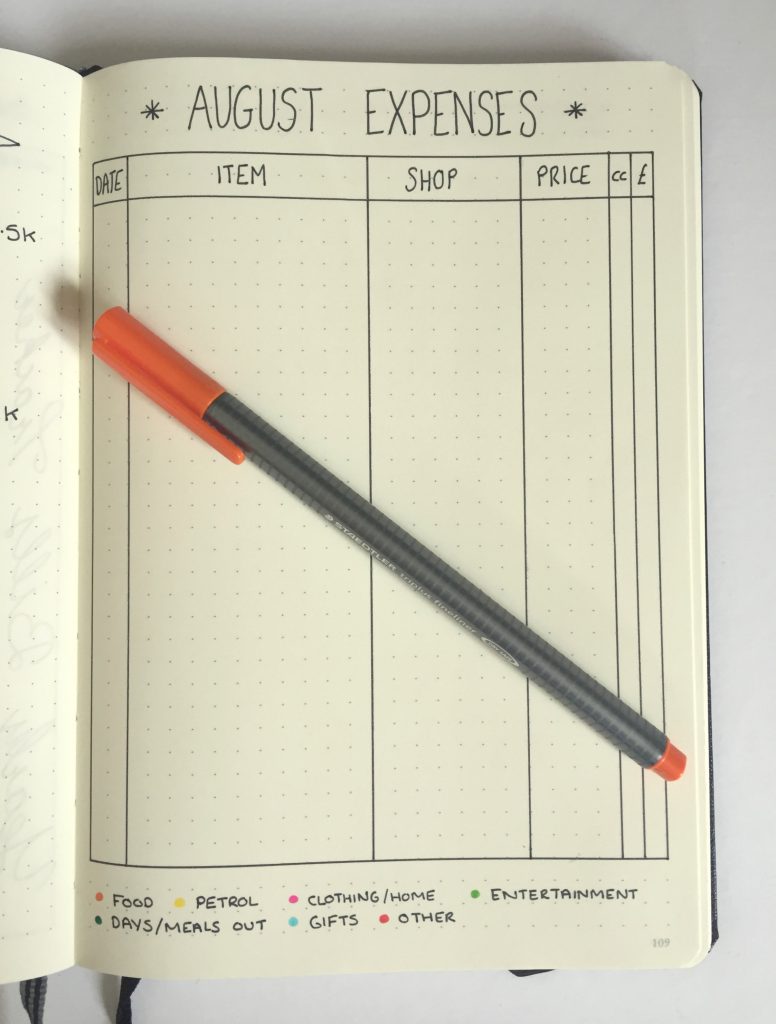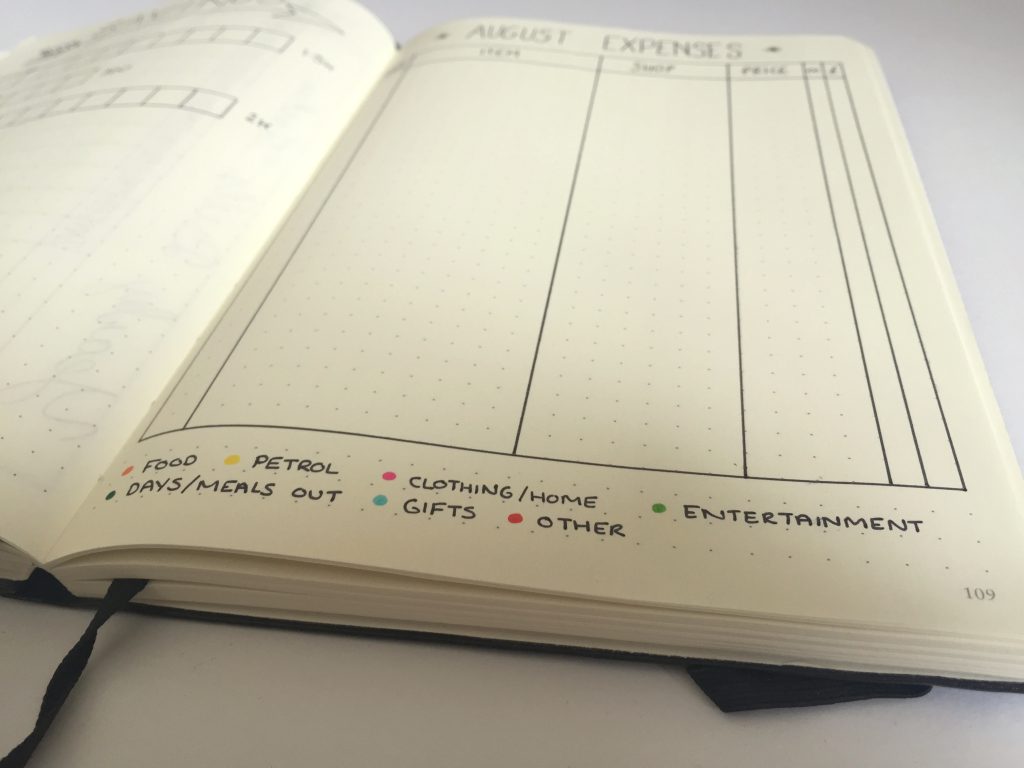 Do you have any tips for keeping track of your expenses?
* This post contains affiliate links. In plain English, this means that I may receive a small commission (at no cost to you) if you purchase something through the links provided. I won't post a link to a product that I haven't used myself and love. Thank you for the support!