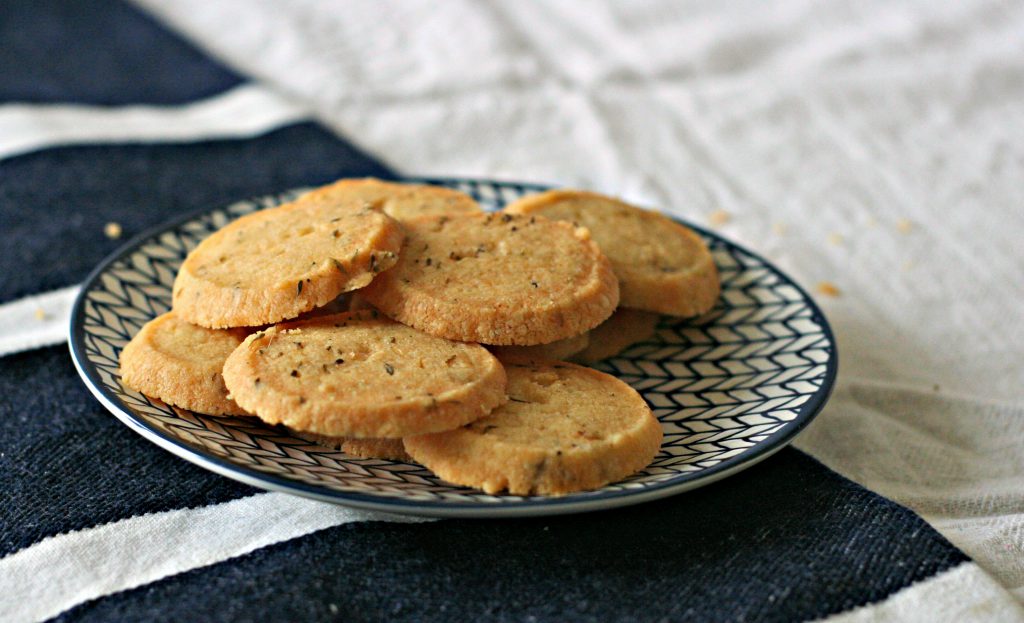 I'm going to be honest and say I was really dreading biscuit week of the Great British Bake Off. I never really eat biscuits (except for the last 9 months!) and I've not made many biscuits or cookies before. I've also never iced a biscuit. Cupcakes yes, and I've also used royal icing on sugar cookies, but never anything like what they did in week 2 of GBBO.
Okay so I've kind of cheated this week by making parmesan and thyme shortbread. I know there isn't any icing on it! Week 2 of the GBBO was 24 identical iced biscuits, a gingerbread story showstopper and Viennese whirls as the technical challenge. There was no way I was about to embark on a gingerbread story as in the show looked amazing (when they worked out).
I've eaten so much sugar recently that I really wanted to give something savoury a go. I also cheated with cheese – I only had grana padano in the fridge and it needed using up. These biscuits are ridiculously moreish. Not as much as the fruit shortcakes I'm currently addicted to (I'm blaming pregnancy) but they're still really yummy. You could serve them as canapes with goats cheese or use them to dip in a soup. And you could also try other herbs like rosemary and basil instead of thyme.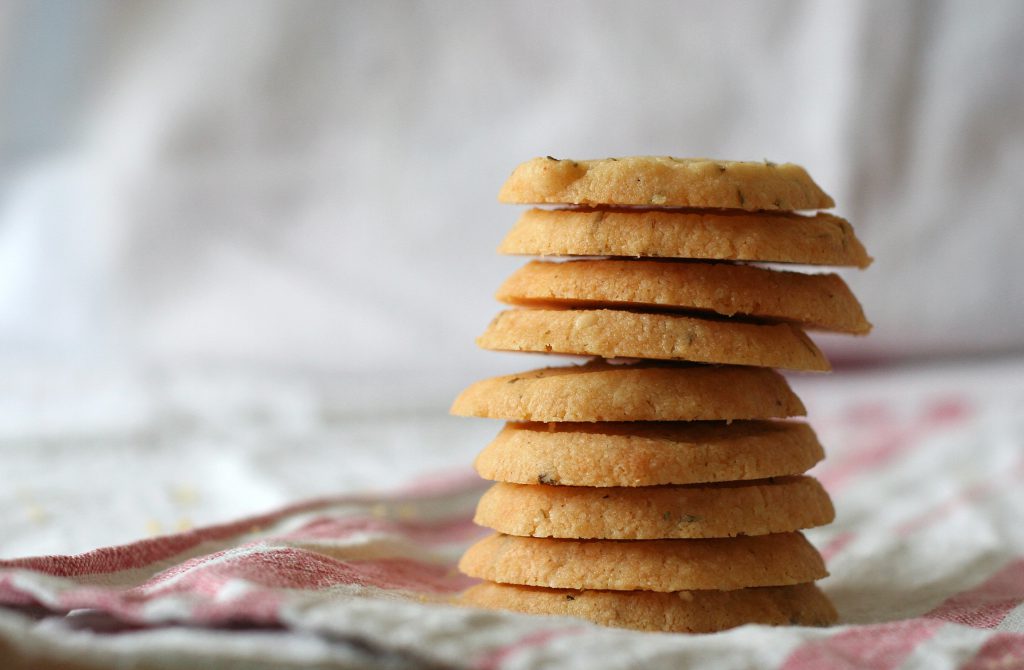 Parmesan and Thyme Shortbread Biscuits
Ingredients
75g butter

85g plain flour

85g finely grated parmesan or grana padano

3 tsp olive oil

pinch ground black pepper
pinch cayenne pepper

3/4 tsp dried thyme
Beat the butter until soft with a hand mixer. Throw in all the other ingredients and combine with your hands until it forms a dough. Roll the dough into a sausage shape about 20cm long and wrap in clingfilm. Pop in the fridge for about an hour to firm up.
Preheat the oven to 150°C/130°C Fan/300°F and very lightly grease a large baking tray. Cut the shortbread into about 20 discs and place on the tray. Bake for 20 minutes or until golden.
Leave to cool on the tray and then lift off on to a wire rack.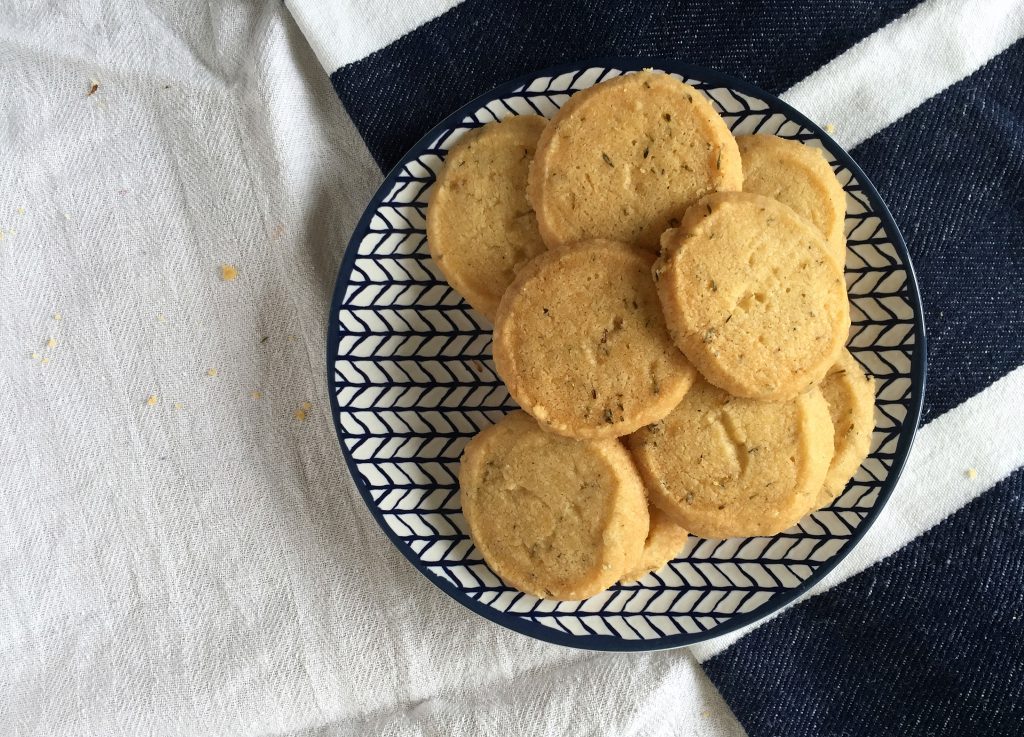 For week 1 of the #bakeoffbakealong I made a white chocolate and passion fruit drizzle cake. I wish they would do cakes every week – it's my favourite thing to bake. If you want to take part you can find out more on Amanda's week 2 bake along post.