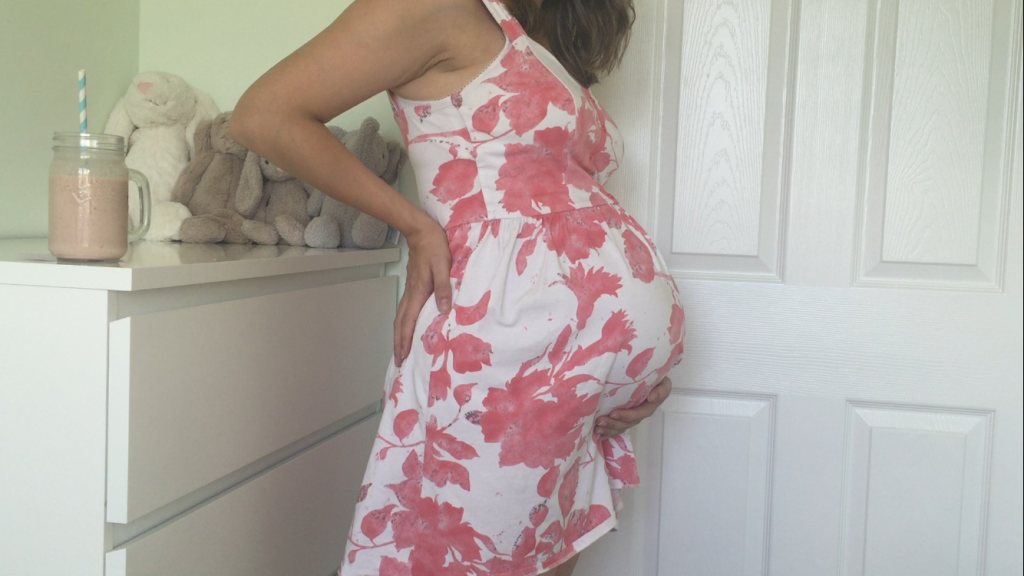 35 Weeks Pregnant
At 35 weeks pregnant I had a lot of period like cramps. I think I completely over did it over the bank holiday weekend with lots of walking. We went to hubby's parents for the weekend and had a family get together on the Saturday for a baby shower. Little bubba was spoilt! On the Sunday we went to Bluewater and did several laps – it is definitely an exercise in itself. Bank holiday Monday we headed to Whitstable and did a lot of walking. By the time we got to the high street from the castle I was having to take it really slow and bend over when the cramps got too much.
Week 35 also saw the last few days at work and they were a killer. I didn't have a problem (that much) the previous week, but sitting down all day was so painful! But Thursday soon came around and my annual leave started before maternity starts in a couple of weeks. So I've finished work and although I'm going to miss my colleagues and the job for a year, I'm so excited to start on this new adventure.
36 Weeks Pregnant
Over the weekend I was so incredibly exhausted. I had no energy to even do simple things like make a cup of tea or get up to fetch an ice pop. I napped and that didn't even help. Each night I wake at least 4-5 times either for a wee or just because I'm in pain. The hip pain has returned even with a pillow between my knees and ankles. I'm also getting pain along my lower back/bum.
This week I have mostly been trying to keep active and clean the house. On Monday the bump yoga class started again and it was so relaxing and great to catch up with everyone. I'd definitely recommend a yoga class if you're pregnant, even just for the relaxation. Tuesday I had my aquabump swimming class – I love being in the water! Every day I've got outside and walked for at least 30 minutes.
I've ticked off something that's been on my to do list for ages – I've finally packed my hospital bag at nearly 37 weeks pregnant! It was about time. I'm also looking into a TENS machine at the moment, so I'll keep you updated on that one.
I had my 36 weeks midwife appointment on Wednesday where we discussed my birth plan. I've kept it quite loose as I don't want to get my heart set on something and then it not go to plan. We'll start off natural and see where it goes from there.
On Thursday I had a bit of a scare with baby not moving very much at all. I called the hospital and they said to lie down for 2 hours and count 10 kicks. I had 9 so we went in to be monitored. Obviously baby just wanted to put on a performance because as soon as I was hooked up it started doing huge movements. Consistently! Typical right.
This week
Baby is now the size of a – Honeydew Melon
My favourite moment was – Getting back to my yoga class.
My worst moment was – Not feeling as much movement as normal.
I've been feeling – Sleepy
I'm missing – Can I say work? I think it's going to take a bit of getting used to. I feel so out of the loop already.
I've been buying for baby – Nothing for baby, just bits for my hospital bag – like sweets!
I'm craving – Not much this week.
I'm looking forward to – That nesting period so I can get the house clean and tidy! Everyone gets it don't they? Please say yes!