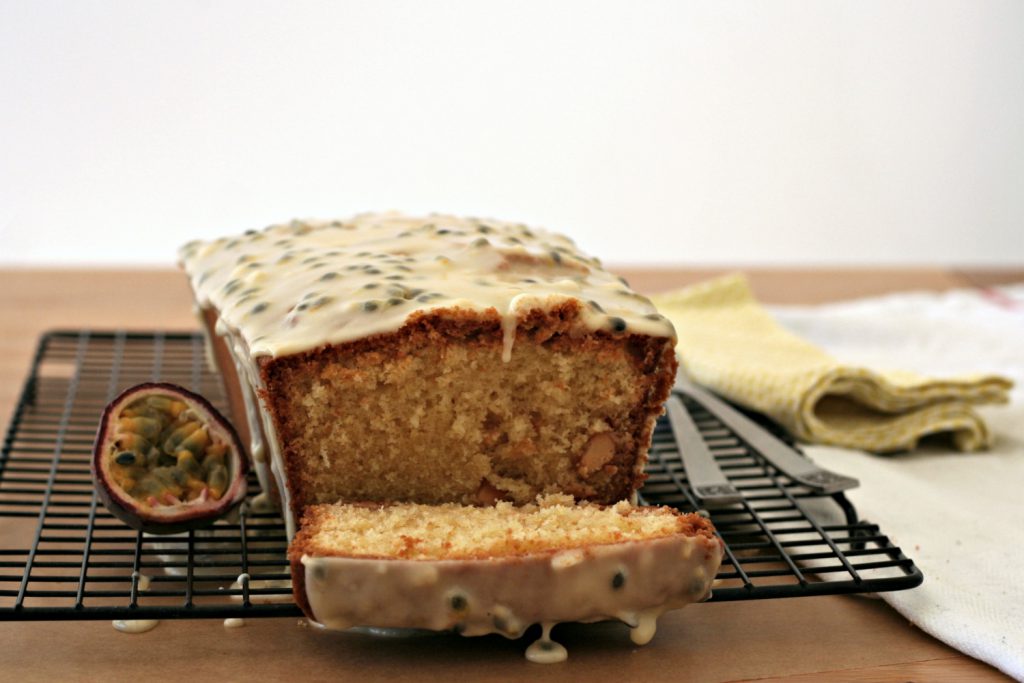 I'm going to be honest with you, this is the first year I have ever watched The Great British Bake Off. I know, what's wrong with me? But having started watching from the beginning I am hooked. I remember last year Amanda from Rhyme and Ribbons hosted a bake along so I jumped at the chance this year. I might not be able to participate every week once baby arrives but I'll give it a good shot.
As part of the bake along, each week I'll be doing one of the signature, technical or showstopper challenges. For week one I couldn't resist doing a drizzle cake. I love passion fruit and white chocolate together and I tried it in my wedding cake testing.
I only managed to eat one slice of this before my husband devoured a good few slices and took the rest into work. More passion fruit and chocolatey goodness is needed. Actually, baby just wants all the cake!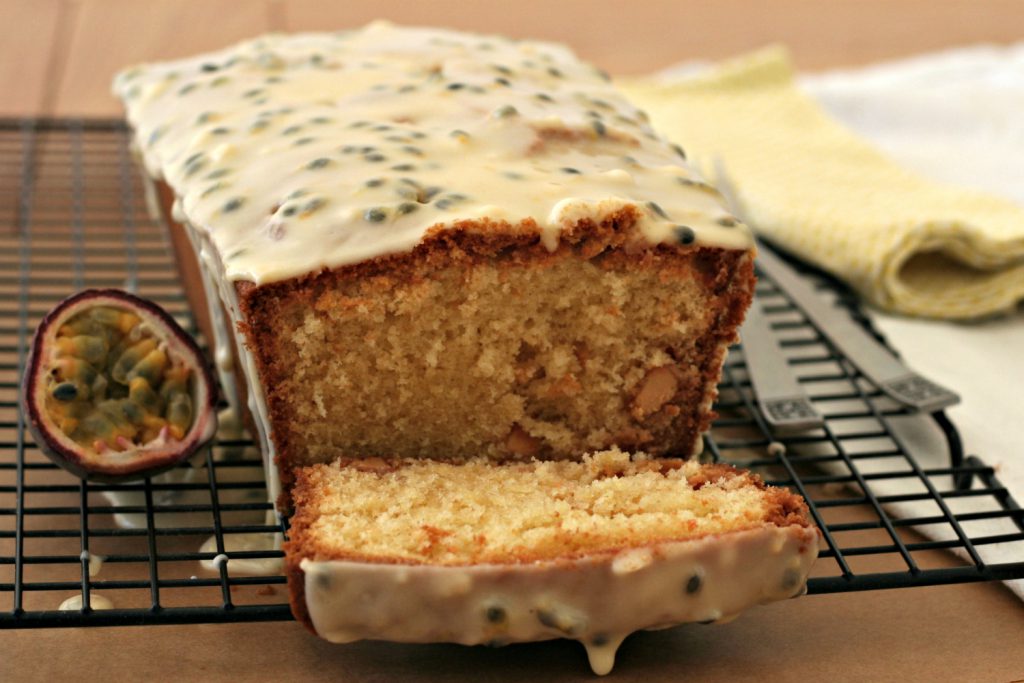 White chocolate and passion fruit drizzle cake reipce
Ingredients
150g soft unsalted butter
150g white chocolate
150g caster sugar
200g self-raising flour
3 medium eggs
For the drizzle icing
200g icing sugar
pulp of 3 passion fruit
1-2 tsp water
Instructions
Preheat the oven to 170°C or 150°C Fan and grease and line a loaf tin.
Melt half the white chocolate in a bain marie and once melted, set aside to cool a little.
Beat together the sugar and butter until pale and fluffy and then beat in the melted chocolate.
Lightly beat the eggs and then add to the chocolate mixture little by little, mixing well each time.
Sift in the self-raising flour and fold in using a large metal spoon.
Chop the rest of the white chocolate and fold it into the mix. Pour the mixture into the loaf tin.
Bake the loaf for 1 hour 10 minutes.
Remove the cake from the oven.
While the cake cools in the tin, sift the icing sugar into a bowl and add the passion fruit pulp. Add water a little at a time until you have desired drizzle consistency.
Once the cake is cold, turn out onto a serving plate and add the icing.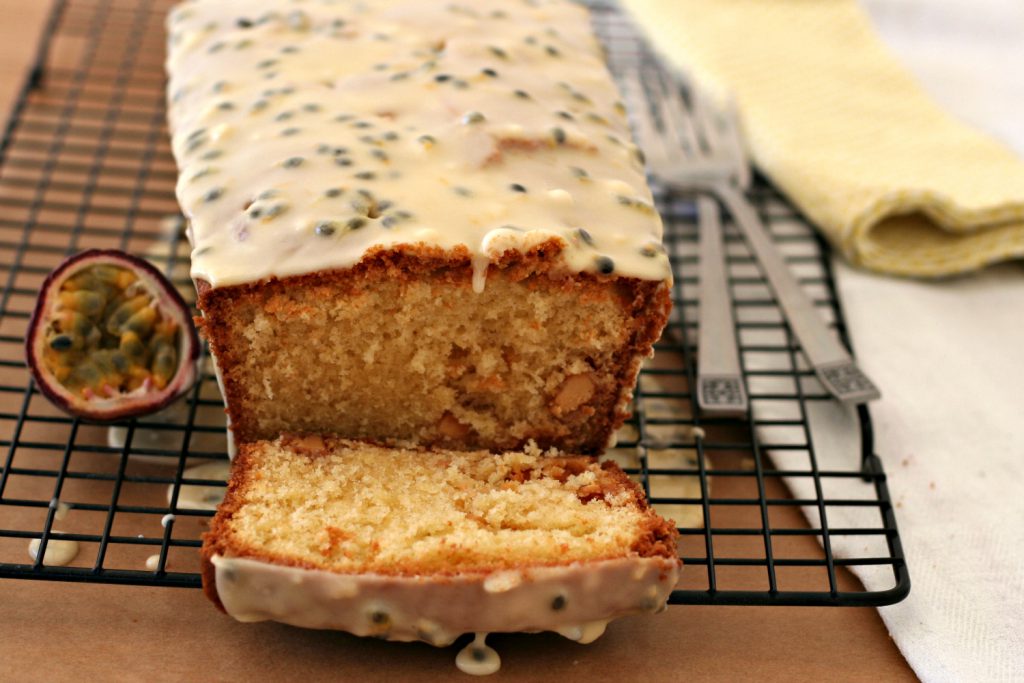 If you want to take part you can find out more on Amanda's bake along post.