Meal planning is so important for us now that we are weaning. If I don't have a meal plan then Eleanor probably wouldn't be fed. We're doing baby led weaning so I have to make sure that what we're eating is suitable for her or I have something else for her in.
We've been weaning for over a month now so she pretty much usually tries everything that we eat at each meal. There are still some evenings where I really want a cheeky take away or a pizza so we are working out how to fit those in too. If you want to know how we started weaning, here's a video on Eleanor's first foods.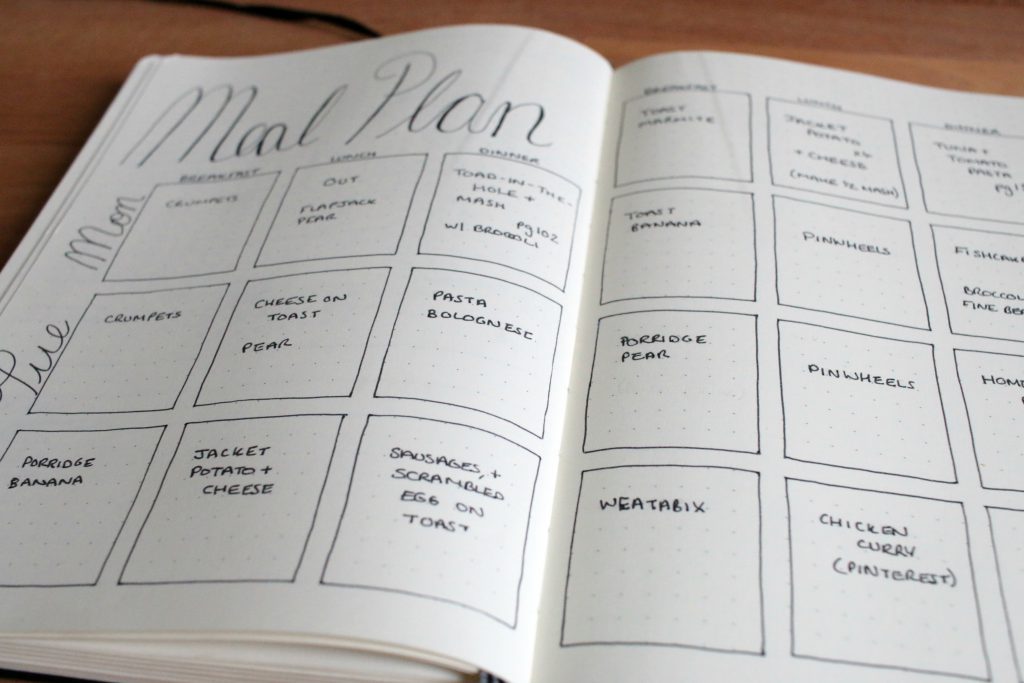 This week's meal plan I've broken down into breakfast, lunch and dinner and I'll list the latter two meals below. Breakfast is usually crumpets, marmite on toast or fruit for Eleanor. I can't stop eating crunchy nut cornflakes so I usually end up having two small breakfasts. Anyway, here's this weeks meal plan!
Monday 24th
Lunch: (out) Flapjack and pear
Dinner: Toad-in-the-hole, mash and broccoli
Tuesday 25th
Lunch: Cheese on toast, pear
Dinner: Pasta bolognese
Wednesday 26th
Lunch: Jacket potato and cheese
Dinner: Sausages with scrambled egg on toast
Thursday 27th
Lunch: Jacket potato and cheese
Dinner: Tuna and tomato pasta
Friday 28th
Lunch: Pinwheels
Dinner: Fishcakes with broccoli and fine beans
Saturday 29th
Lunch: Pinwheels
Dinner: Homemade pizza
Sunday 30th
Lunch: Chicken curry
Dinner: n/a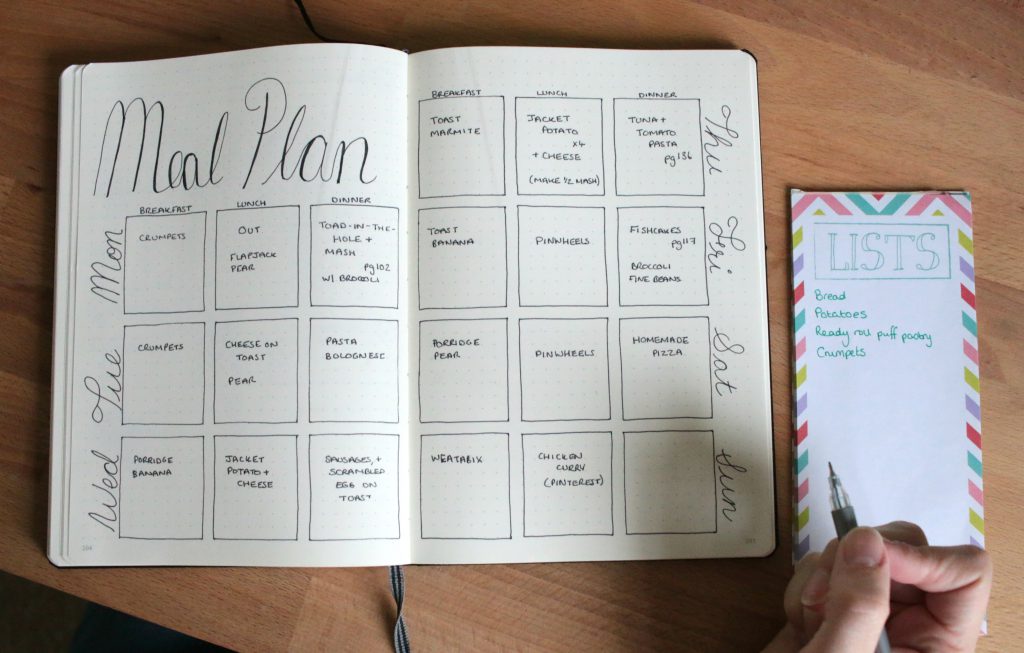 Do you write a meal plan?
I've found since we started weaning that we've become a bit healthier. And also we've saved money. We're not always buying ready meals anymore as I'm cooking everything from scratch. You can find out what I spent in this week's food haul video below.