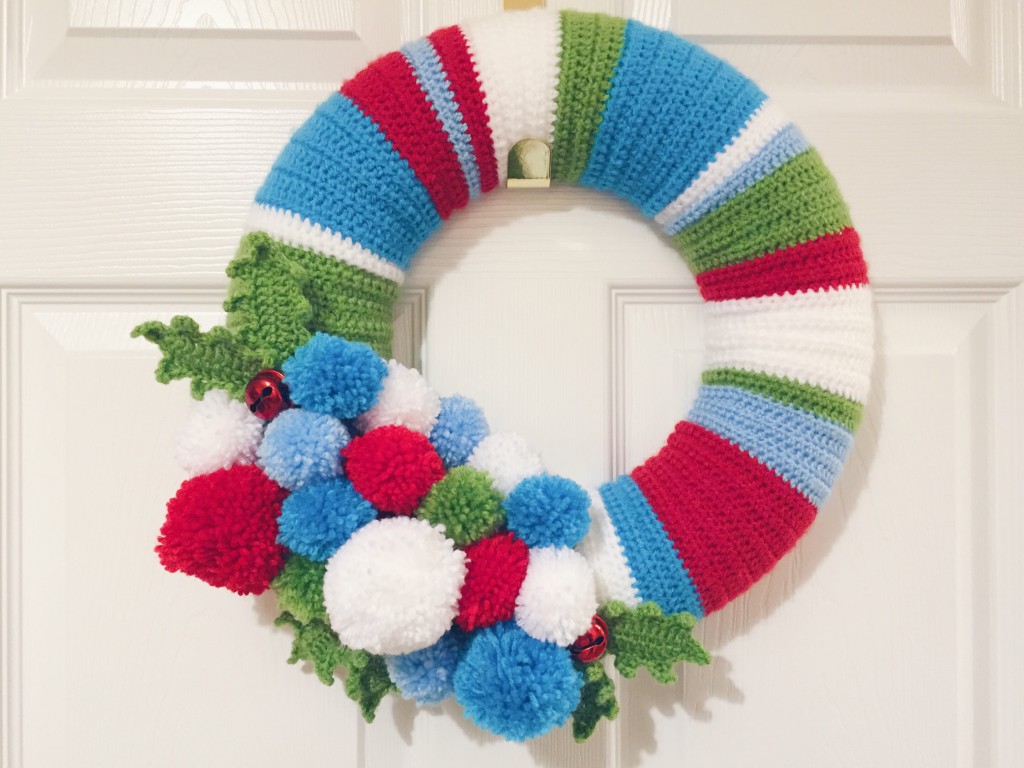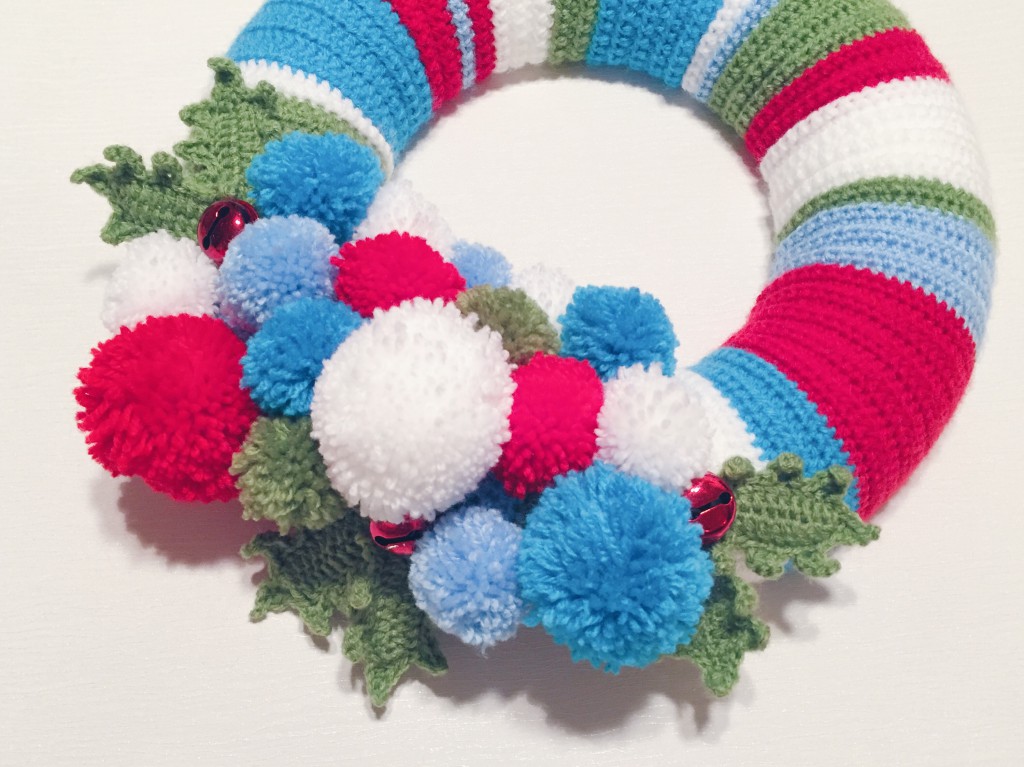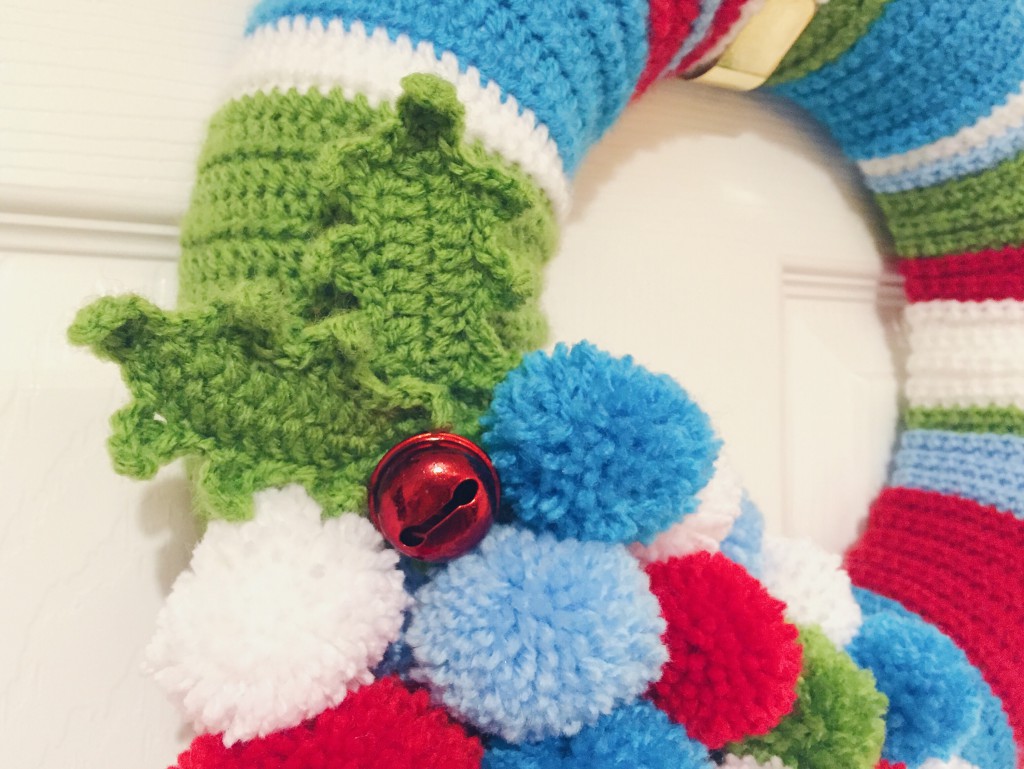 I'm back with another Christmas Wreath this week. I found a crochet wreath on Pinterest but there wasn't a pattern to go with it, so I've tried to recreate it as best I can.
To start the crochet wreath I chained 84 which wrapped around the diameter. I'm not too accurate with sizes as I just tested it on the wreath as I went.
I used half treble crochet (half double crochet in the US) all the way through this project as I wanted it to be fast but not show through to the base. I could possibly have gotten away with trebles but htr is my very favourite stitch – does anyone else have a favourite? No? Just me?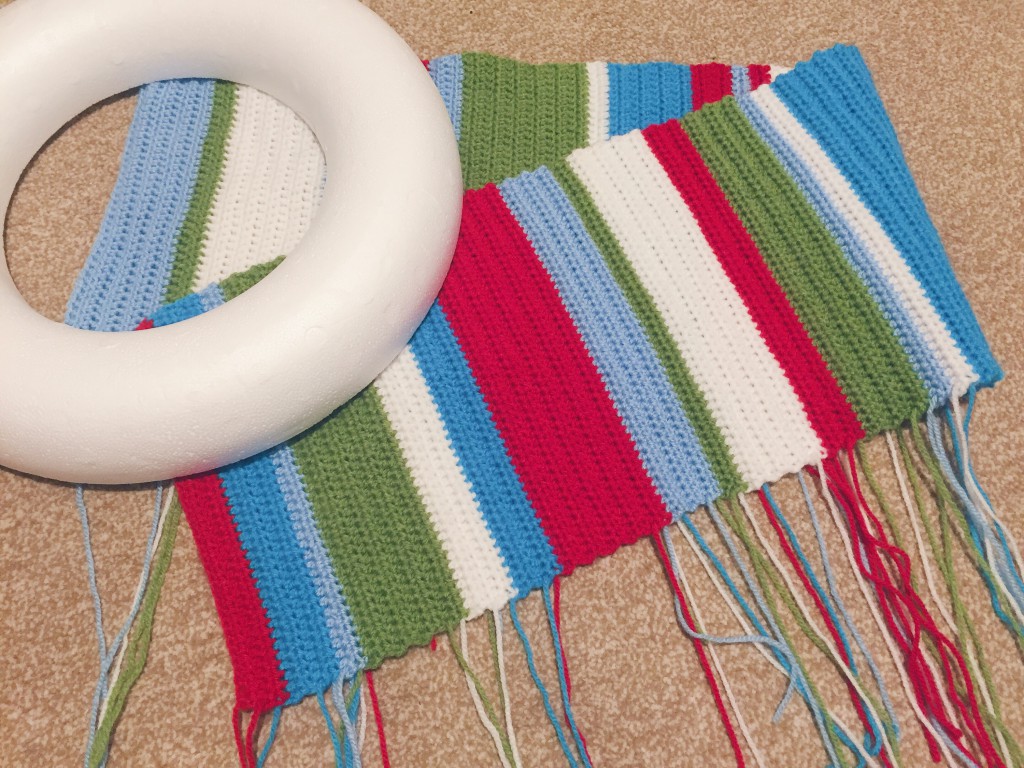 It took about 10 hours to crochet the base while rewatching episodes of Heroes on Netlix. I crocheted a long straight piece and wrapped it around the wreath. I did far too many rows and ended up unravelling quite a bit. I pinned the length together around the back of the polystyrene and used the ends to sew the lengths together. I then sewed the short ends together so the wreath fit snuggly inside.
I used pom pom makers to make the little pom poms and sewed them onto the wreath. I found a holly leaf pattern on YouTube to create them and added red bells as decoration.
Supplies
I picked up this wreath from Hobbycraft for about £3. You could use aran/worsted weight yarn but I had plenty of DK lying around and it's so cheap to pick up for this sort of project. You could adorn the wreath with anything you like – baubles, ribbon, real holly, stars. If you didn't want to crochet you could even just wrap the yarn around the wreath.
35cm polystyrene wreath
Red, blue, white and green DK yarn
4mm hook
3.5mm hook
Pom pom makers (I used 3.5mm and 5.5mml)
Red bells
Needle