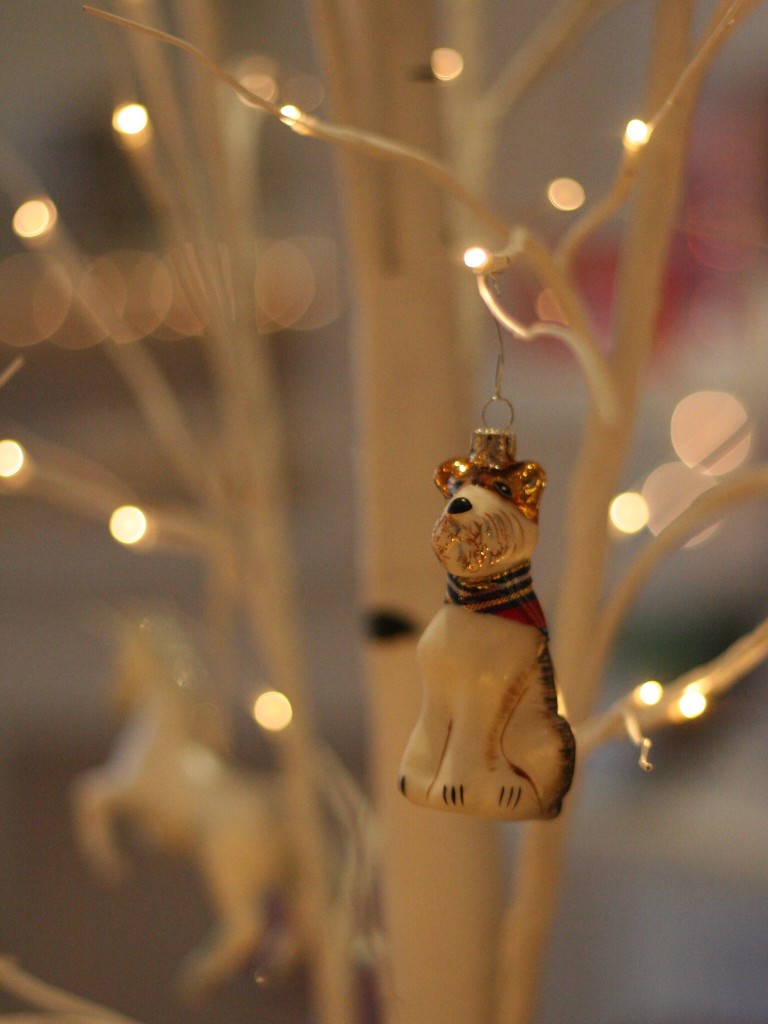 While on a walk around Winchester we decided to pop in to a shop called The Hambledon. It's tucked away in The Square by the Cathedral. If you don't know where that it, ask for the Buttercross and walk through the gap.
They had some wonderful Christmas decorations in and it felt really festive. I couldn't resist taking a few photos of the decorations and I really want to buy the little dog above. I was too busy taking photos to think about buying anything, so I'm heading back there this weekend.
The shop is different from all the others in Winchester and has little sections selling things from clothing to candles, stationary to homeware. It's like a mini department store. It's a wonderful experience to go in there and the staff are really friendly and knowledgable.
Hubby bought me a Christmas present from upstairs in the womenswear section. The lady serving us said she has a cockapoo (I don't know how we got onto this topic) and it has made me very puppy broody. So now I'm frantically researching for breeders nearby. I've waited so many years for a dog that 2016 has to be my year!
Now, who's put up their Christmas tree already? Mine is going up on Saturday, I just can't wait any longer!