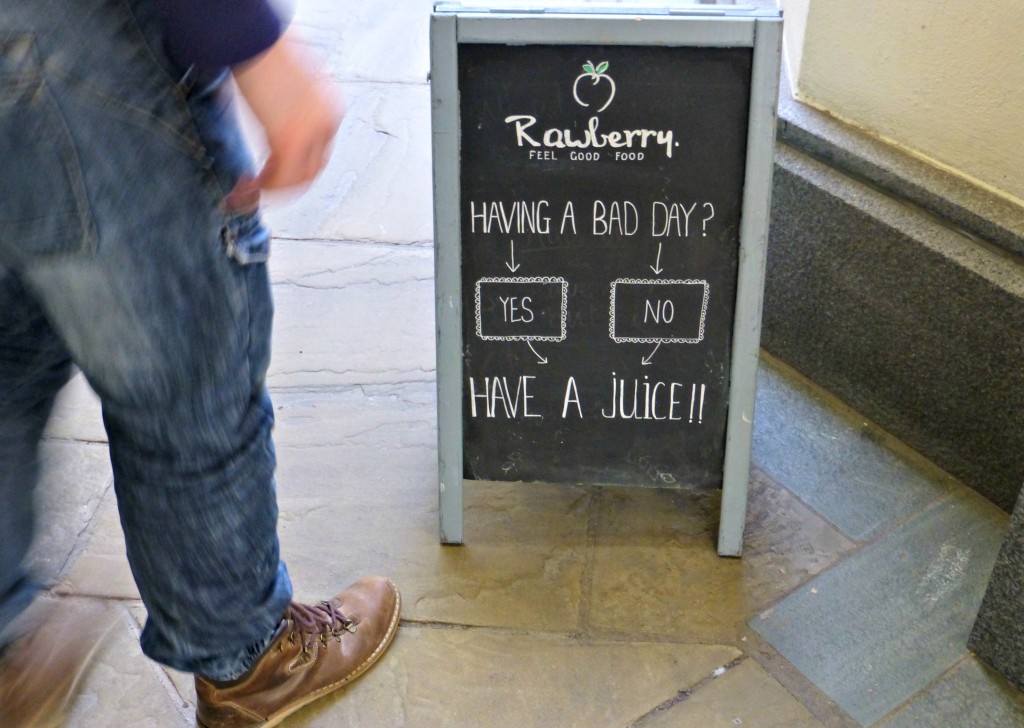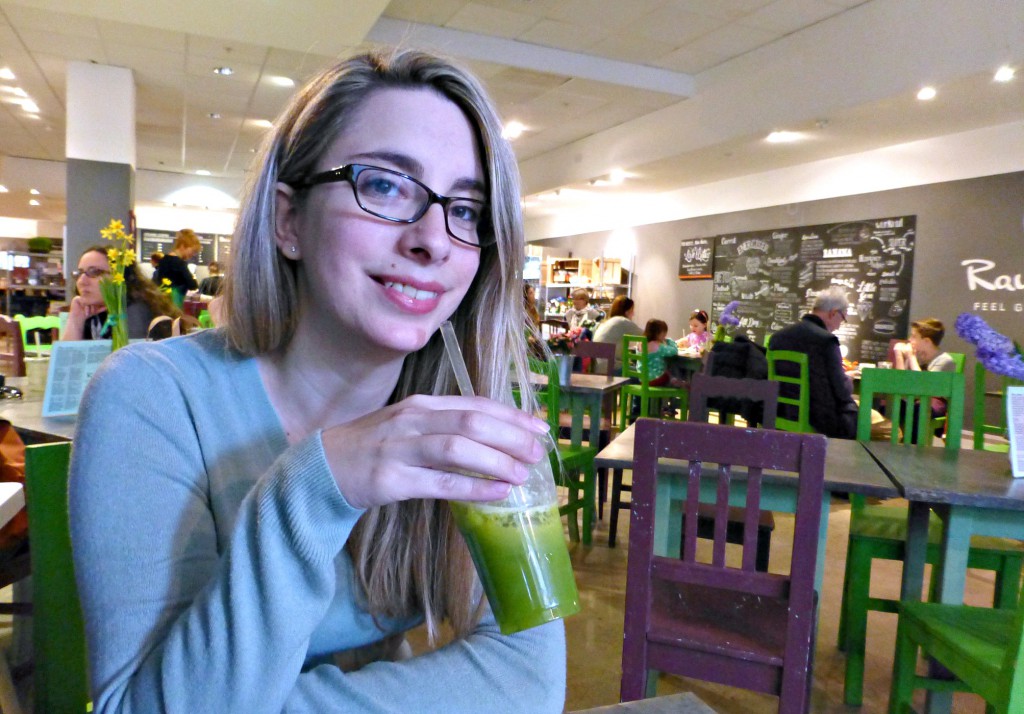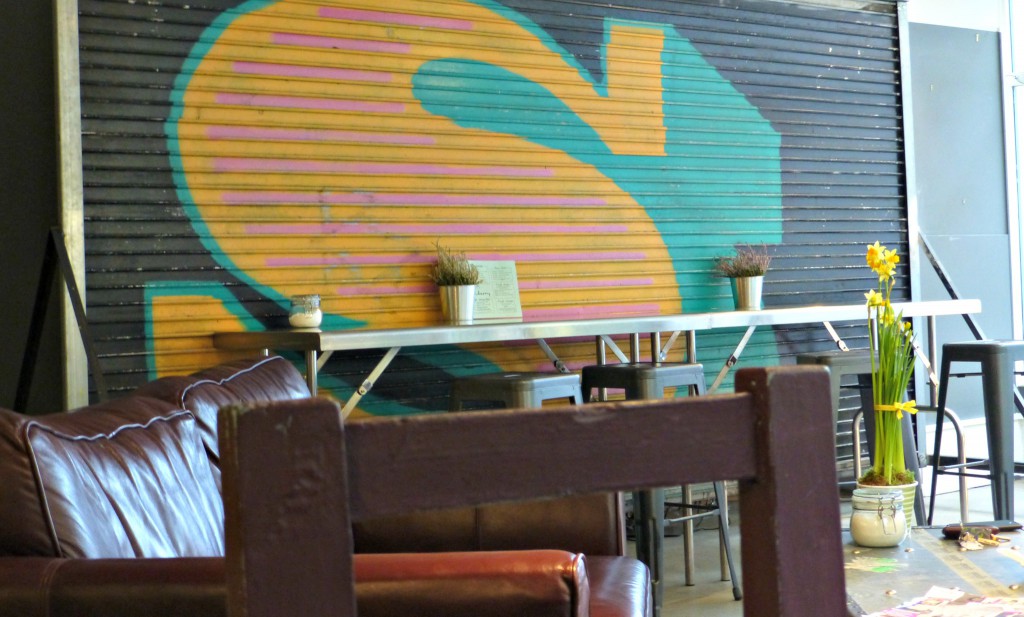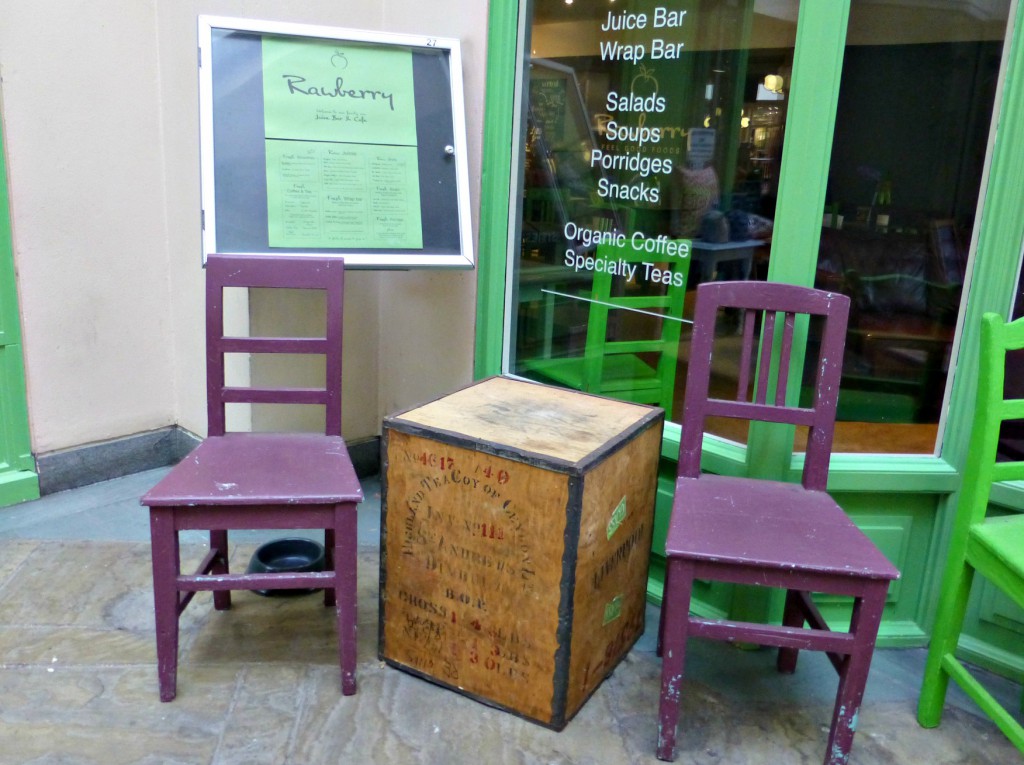 Okay, so yes I was kind of having a bad day. I'd spent the last 3.5 hours in the hairdressers getting my blonde highlights blonder with a very numb bum and very little to do. I should have the foils put in with my glasses on next time so I can at least read a trashy magazine! Anyway, completely going off course – we decided to pop into Winchester afterwards and take advantage of the lovely weather for lunch from the Ciabatta Man on the market. I LOVE his ciabattas, mine was filled with mozzarella, chicken and chorizo.
After some splurging in Primark I was really parched and decided to try the recently opened Rawberry. I don't know how long it has actually been open for as it's been awhile since a proper Winch visit, but I remember there being a London cafe there before. Rawberry specialises in healthy, natural and fresh juices and also serves wraps, porridge and I swear I saw something called balls. They also do shots if you're feeling like you need a burst of energy. I really wanted something to quench my thirst so I opted for a juice called Brain, which was cabbage, pineapple, broccoli and orange. Usually I can always taste pineapple but the fresh oranges really brought the drink to life.
The flowers on the tables were beautiful and smelled lovely. The whole atmosphere of the place was chilled and you don't feel like you're in a (rather crappy) shopping centre. I want to go back to try their gluten free and vegan menu to see what it's like. I'd definitely recommend it if you're popping by Winchester – there's lots to visit so it's worth a trip!