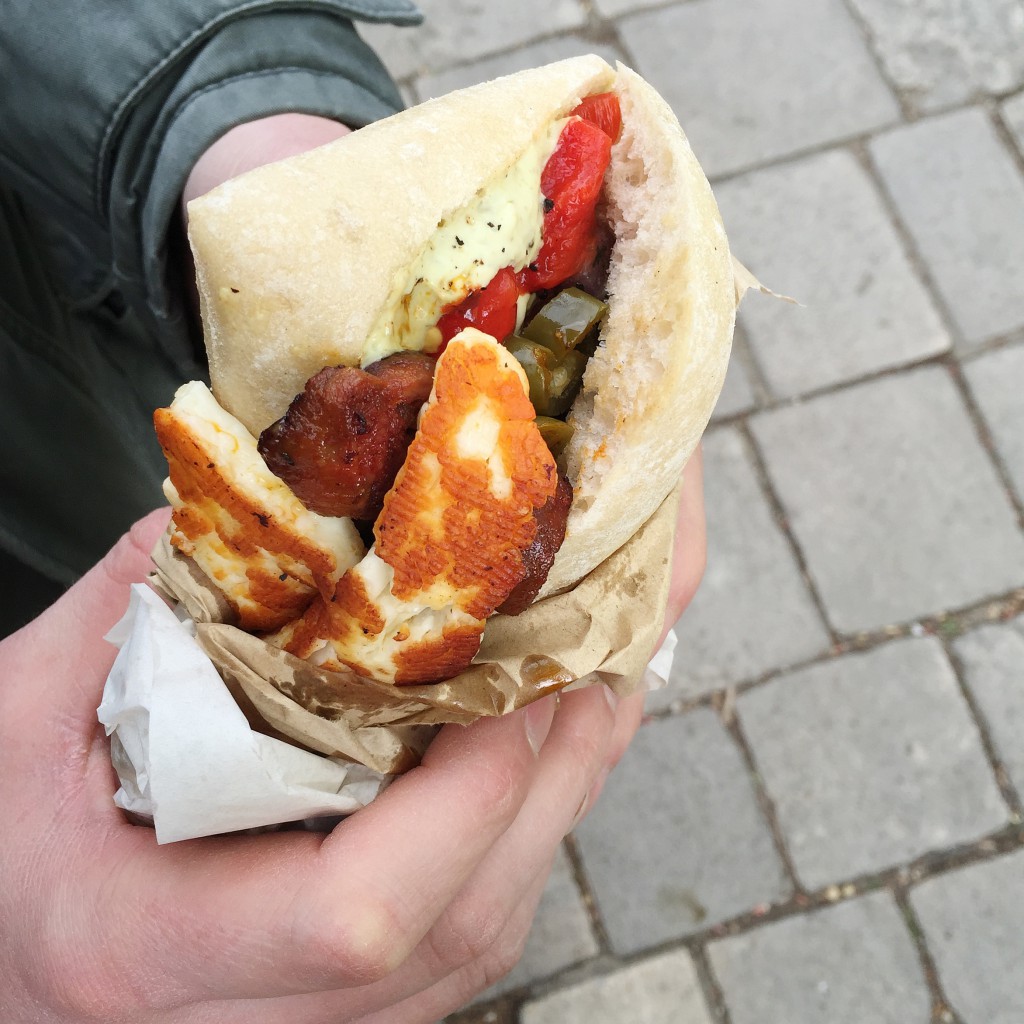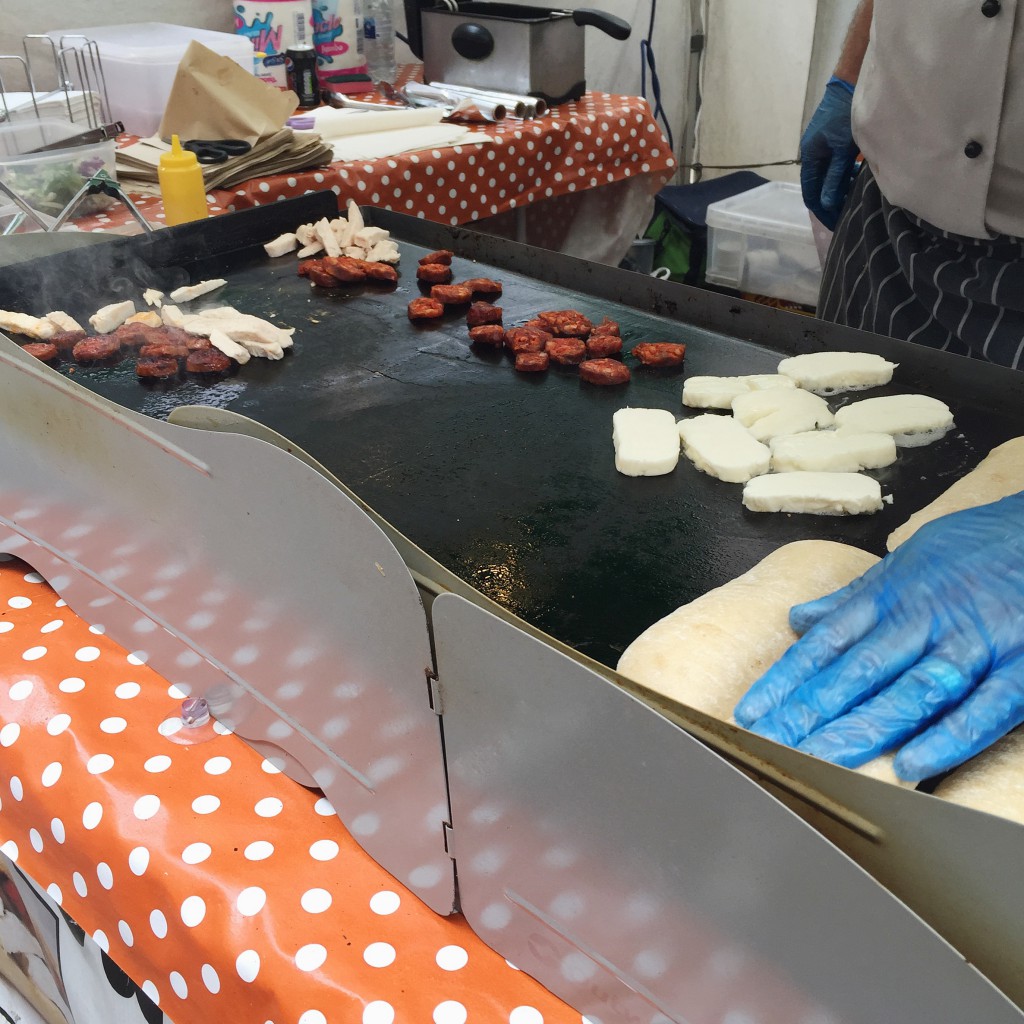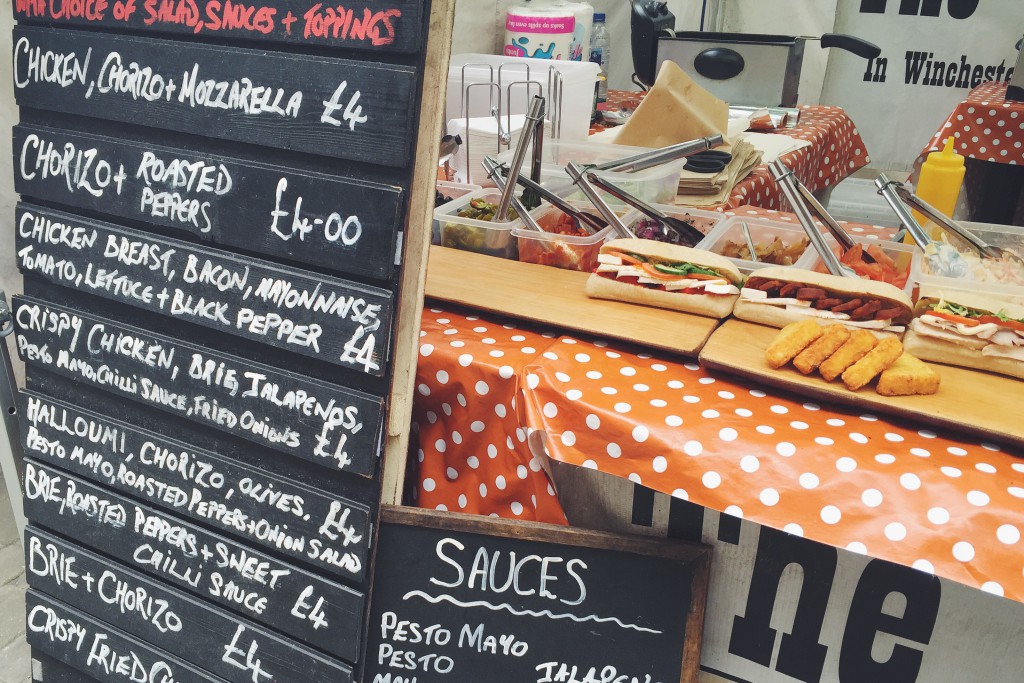 I LOVE the Ciabatta Man stall on the market in Winchester. He's there a couple of times a week so we pop over on a Saturday whenever we can to get a ciabatta for lunch. We then walk to the Abbey Gardens, Cathedral Close or just on the grass in front of the Cathedral to eat it.
I always go for the chicken, chorizo and mozzeralla as I love all those ingredients. I'm also still quite fussy so I have it plain so the flavours don't get ruined. My other half goes all out and usually gets one with halloumi, chorizo, olives, pesto mayo, roasted peppers and onion salad, and then asks for extra jalapeños – and he wonders why it's always overflowing with fillings!
I really want a halloumi one so maybe next time I'll ask if I can create my own. What would you go for? I'm thinking halloumi, chorizo and pesto mayo. He has all the ingredients in pots behind him, so you can see him cooking it all in front of you. There's often a huge queue, especially when there's lots of tourists about, but it's definitely worth the wait. And it's really reasonably priced.
He does do tinned drinks, but I tend to pop to M&S behind and get a juice and then go for our mini picnic. Or pop to Rawberry Juice Bar for fresh amazingly tasty juices and smoothies.