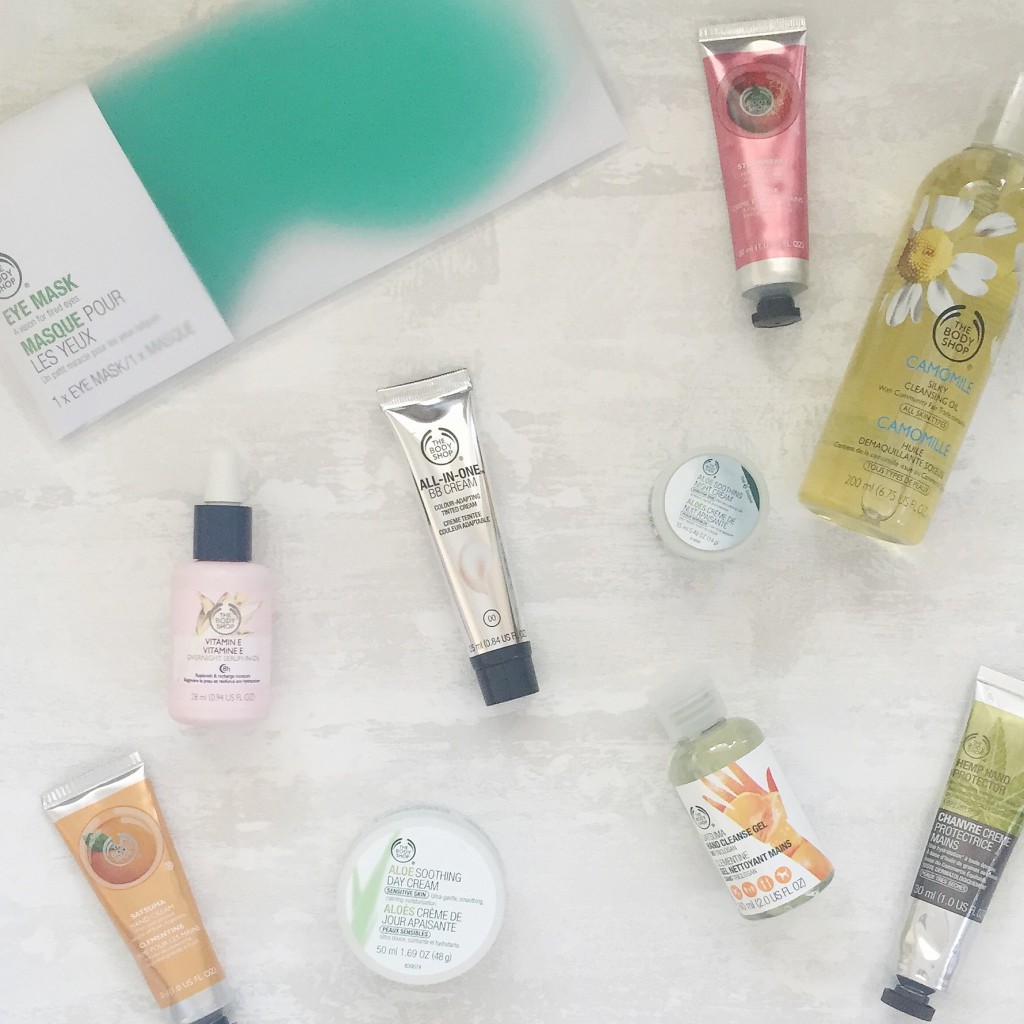 The Body Shop often have offers online like 30-40% off, so whenever they do I jump at the chance to stock up on some favourites and try something new.
Recently I've been getting a lot of headaches behind my eyes so I've been trying out this eye mask that you can pop in the fridge or in warm water depending on what you want. I've also been using it in the fridge when my hayfever is acting up and so instead of scratching my eyes out I put this on. It definitely helps! I haven't tried it in warm water yet so that's my next thing to try when having a relaxing night in.
Hands
I love their hand creams and I'm gutted to have just run out of the Christmas scents. I picked up the strawberry hand cream and the satsuma hand cream, which I guess are more spring and summery anyway. I've had them before and I love them! I also wanted to try the Hemp hand protector as my knuckles have been really dry and it's really helped them so far.
I swear by the satsuma hand cleanse gel, or any scent really. I HATE the smell of normal ones so this is a must for me. I always keep one in my handbag, especially if I'm going to London for the day as y'know, all the germs!
Skincare
For skincare I bought the mini Aloe soothing day cream and Aloe soothing night cream earlier on in the year and I think they've been helping my skin. I wanted to give it more time so I've bought a bigger one of the day cream but they were out of stock of the large night *sad face*. The last tiny pots do last awhile so it's not too bad. Although, because of this I thought I'd try the Vitamin E overnight serum-in-oil as I've heard such good things about it. I use it a couple of nights a week and definitely find my cheeks feel better in the morning. I have combination skin so tend to just put this on my dry areas like my cheeks.
Makeup
The final thing I wanted to try was the all-in-one BB cream which I'd read good things about. I'm not sure at the moment. I'm quite pale and I'd been in to a store for a colour match and she matched me as 00. When I put it on in the shop I could see the white cream change to a colour on my hand, but with this one I can't see it change and I feel like I'm not getting any coverage. It felt like I was just putting on a moisturiser. Maybe that's the point but I have much better BB creams in my makeup drawer.
What are your go to Body Shop products that you always stock up on? Have you tried anything new recently?