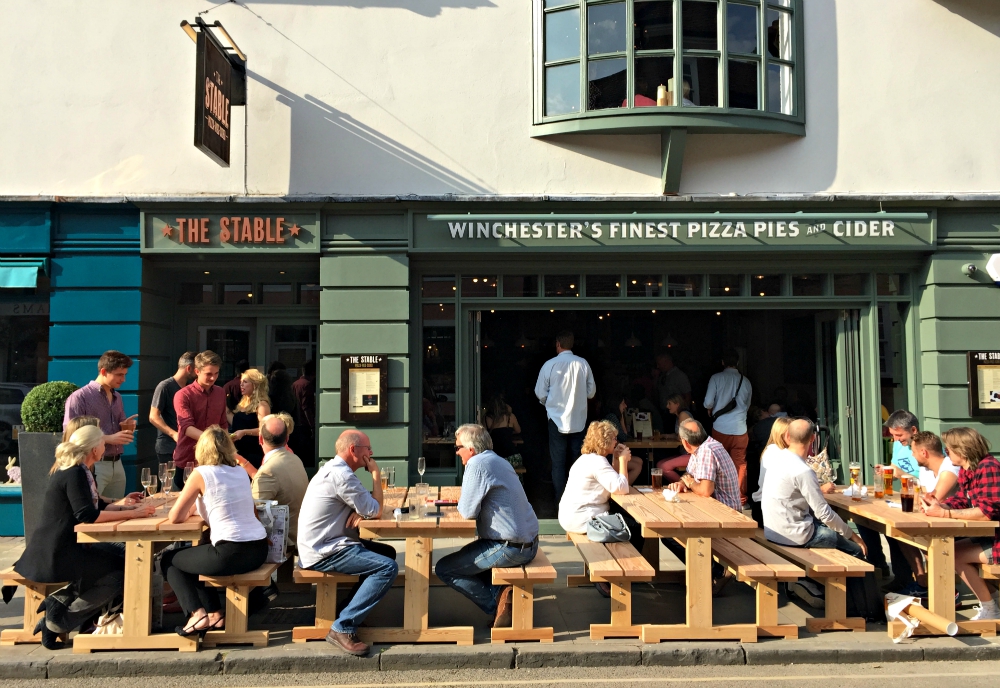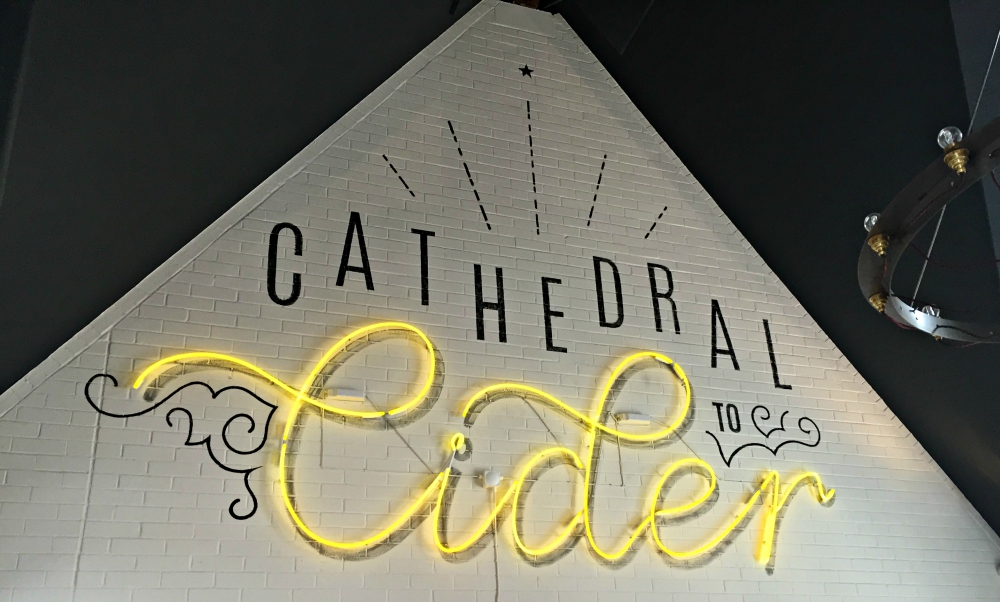 An email popped into my inbox last week with an invite to a restaurant called The Stable opening in Winchester and as soon as I saw pizza was involved it was a definite yes! Even with a drive down to Kent that evening planned, nothing was going to come between me and pizza.
Winchester is one of my favourite nearby places to head out for dinner and I love The Square where this restaurant is located. If you've lived or been to Winchester for awhile, you'll recognise this as Moloko (skittles vodka anyone?) or Bar3one.
For the preview we were one of the first to arrive so we snuck upstairs to have a look around. The kitchen is up there and you can see all the chefs hard at work. There's some amazing art on the walls and the decor is simple with a copper finish.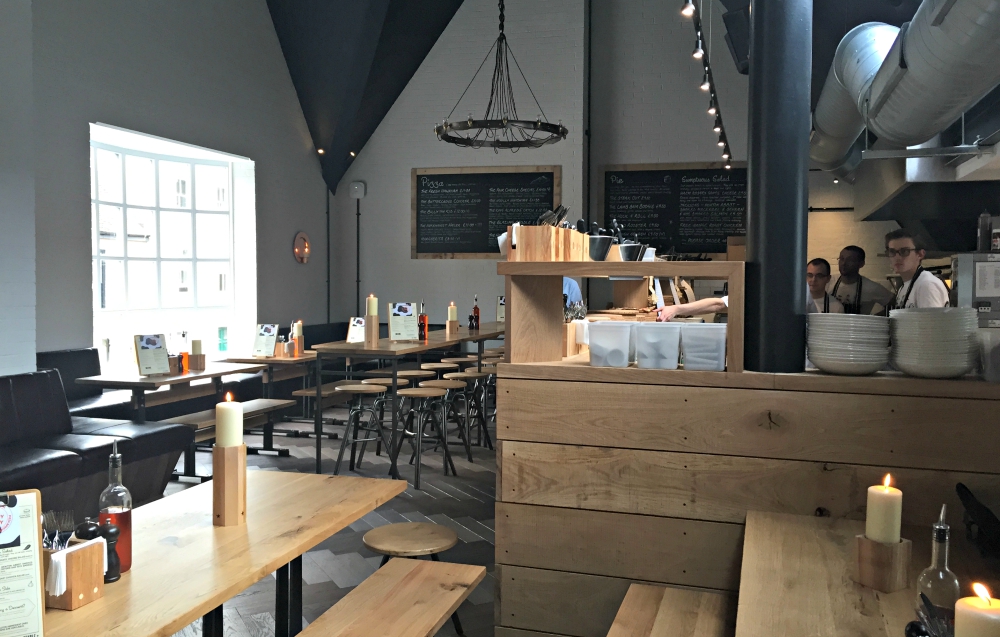 Prosecco in hand we made our way to one of the long tables and flicked through the menus which are on clipboards on each table. I love how some of the pizza names are named after things in the town such as The Buttercross Clucker, which if you're from Winchester you'll know as the place you always arrange to meet people.
As soon as I saw pizza coming down the stairs I got very excited. First up was a margherita and I think within two bites I was mouthing oh my gosh to my partner, this was some of the best pizza I've tried. The crispy thin base made the pizza. There's something so satisfying about a delicious margherita pizza with basil mixed into the cheese. It may be boring to some, but I'm definitely having this again next time I go!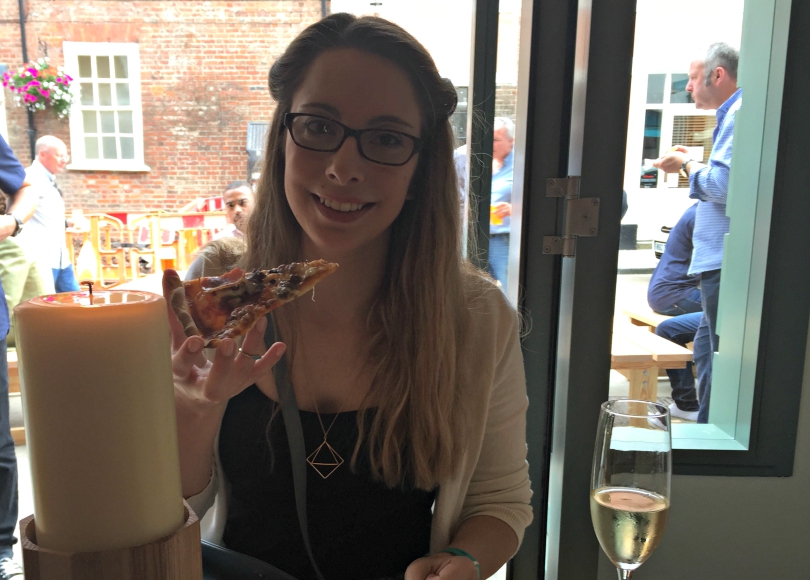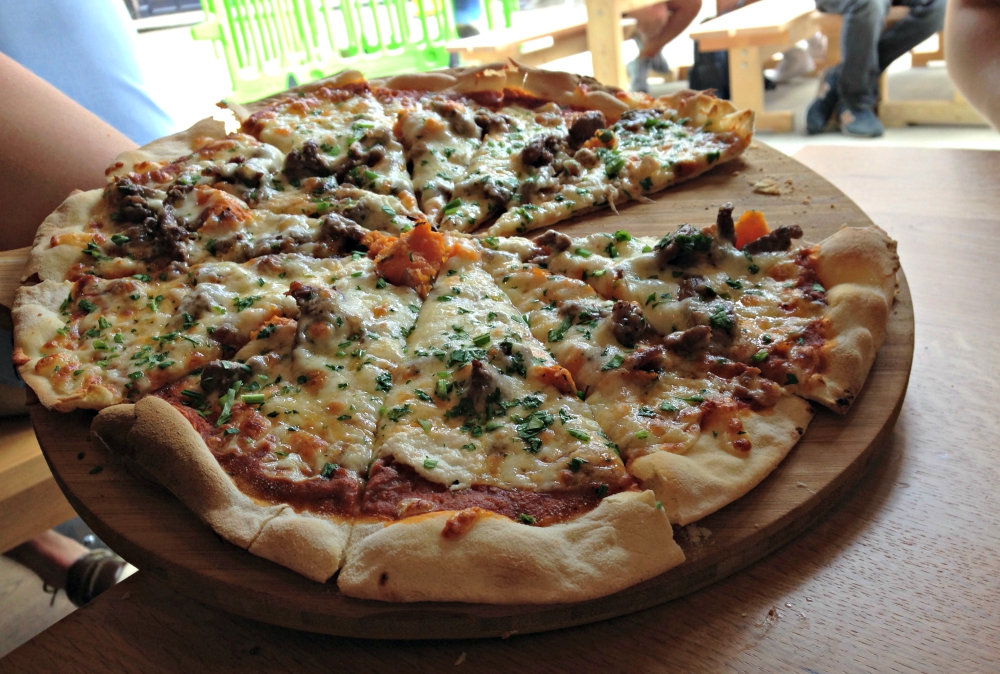 Next around the table was The Woolly Wintonian (see, another Winchester reference), which is lamb, mint, goats' cheese and sweet potato. I'm not a huge fan of lamb but Simon loved it and the sweet potato tasted amazing on a pizza – I'd never think to try it!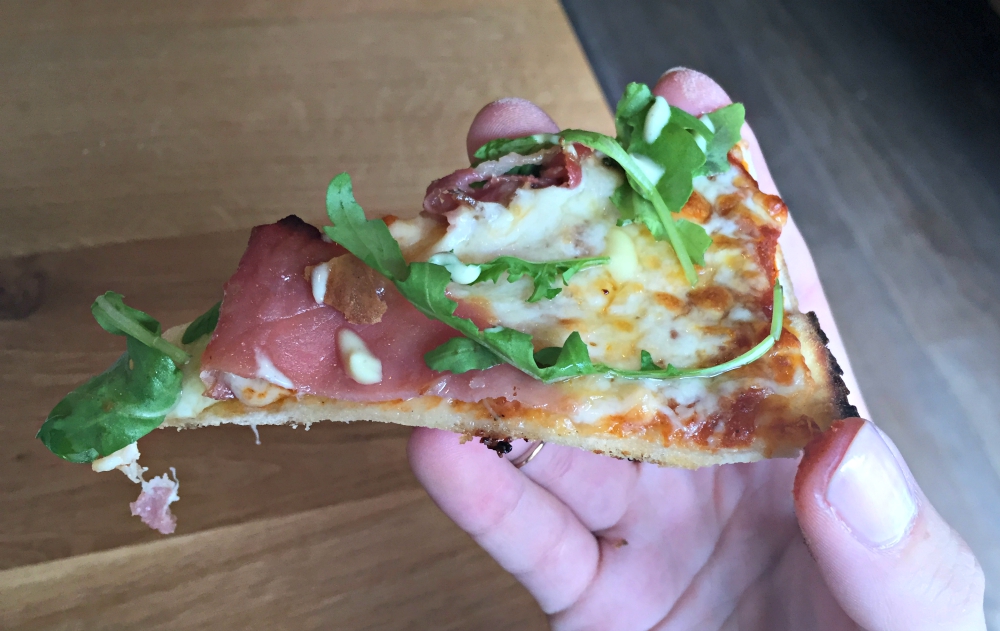 I know I said the margherita was my favourite but there was something about The Hampshire Hog pizza that really did it for me. It's just as simple but it has meat (I can't live without it!) and rocket (because I'm attempting to eat my greens), so this was just a winner.
We tried a few other slices and I can't recommend them enough. I don't like cider so I didn't try any, but Simon tried one. He had no clue what to have so the bartender asked him questions on what he usually likes and chose one for him. He loved it! Maybe I should do that and they can find me the perfect cider?
The Stable restaurant is located at 31b The Square, Winchester. The Square is right by the Cathedral.
Disclaimer: We were invited to a preview evening for The Stable in Winchester and had food and drink samples at no cost. As always, all opinions are my own.