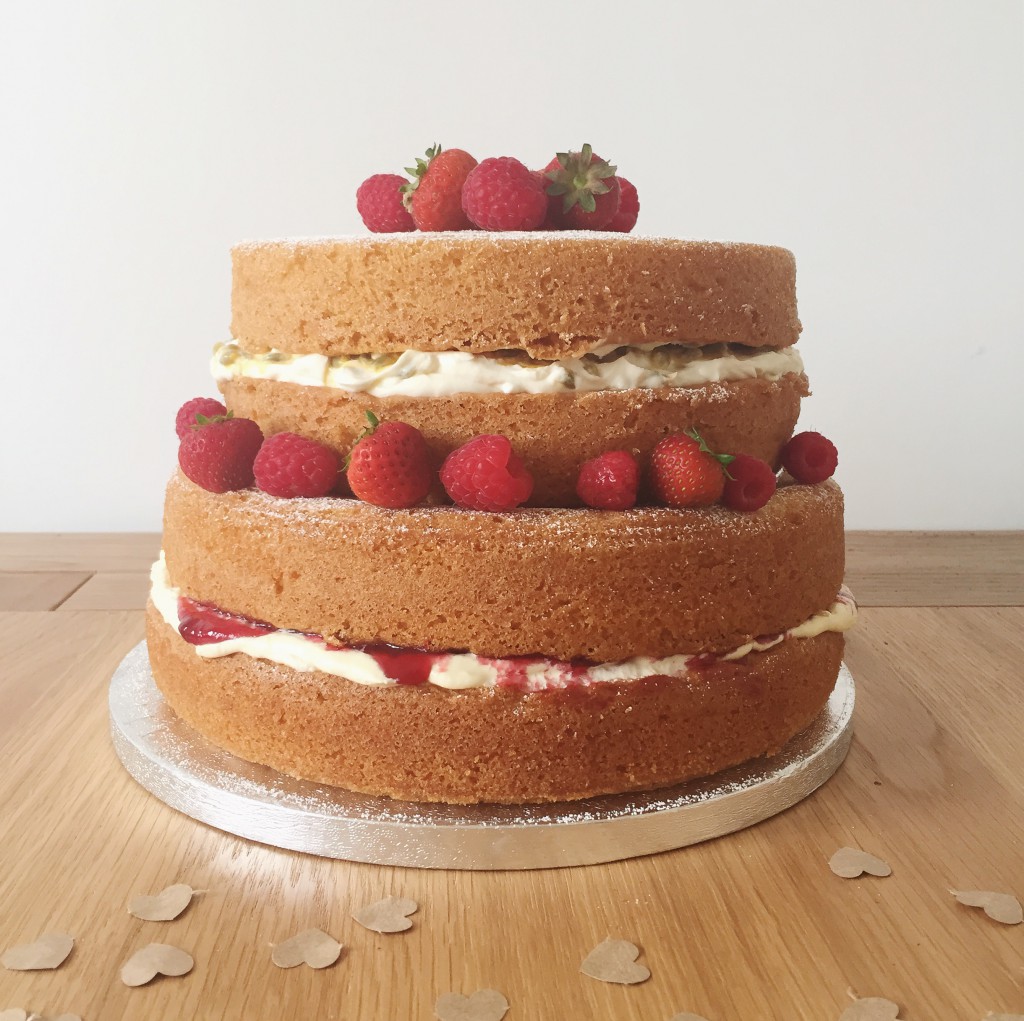 This week I attempted to make my own wedding cake. It was a trial run to make sure I haven't lost my ability to bake and also to see if it would collapse into a giant heap of squished sponge.
I used Mary Berry's all-in-one Victoria Sponge cake recipe which is really easy, if you have the correct sized tins. I knew I wanted to do two tiers and one was 7″ so that was easy, the recipe easily adapts to that. However the bottom tier was 9 1/2″ and I could not work out how to increase the size of the recipe. Maybe I'm an idiot, but I didn't want to risk just upping the ingredients by a few. So I decided I'd go with 6 eggs and weigh them. Using their weight in shells, 345g, I used the same amount in self-raising flour, Stork (marg) and caster sugar. Now, how much baking powder?! Panic set in, my Google-fu was lost and I didn't know what to do. Hell, I thought, lets just go with 3 teaspoons and see if that works.
So with the small one in the oven I prepared the bottom one. I keep poking my nose into the oven door to see how it was doing and my heart sunk when I saw the middle of the sponges not rising. Another quick Google and a call to my partners Nan didn't result in any answers. Had I opened the oven door? No. Was the oven too hot? I don't know, I've never baked it in before. I took them out and let them cool and turned them out so their bottoms would become the top, middle sinking disaster averted.
The large one went in and did the exact same thing. The ingredients were weighed out using a different method, so I think it must be something else affecting the drooping centres. Any ideas?
By this point the kitchen is a right state already and I hadn't even started on the two different icings. I whipped up a passion fruit layer using mascarpone and fromage frais and then a white chocolate buttercream with raspberry jam. Making white chocolate buttercream meant lots of spoon licking; it's just simply amazing.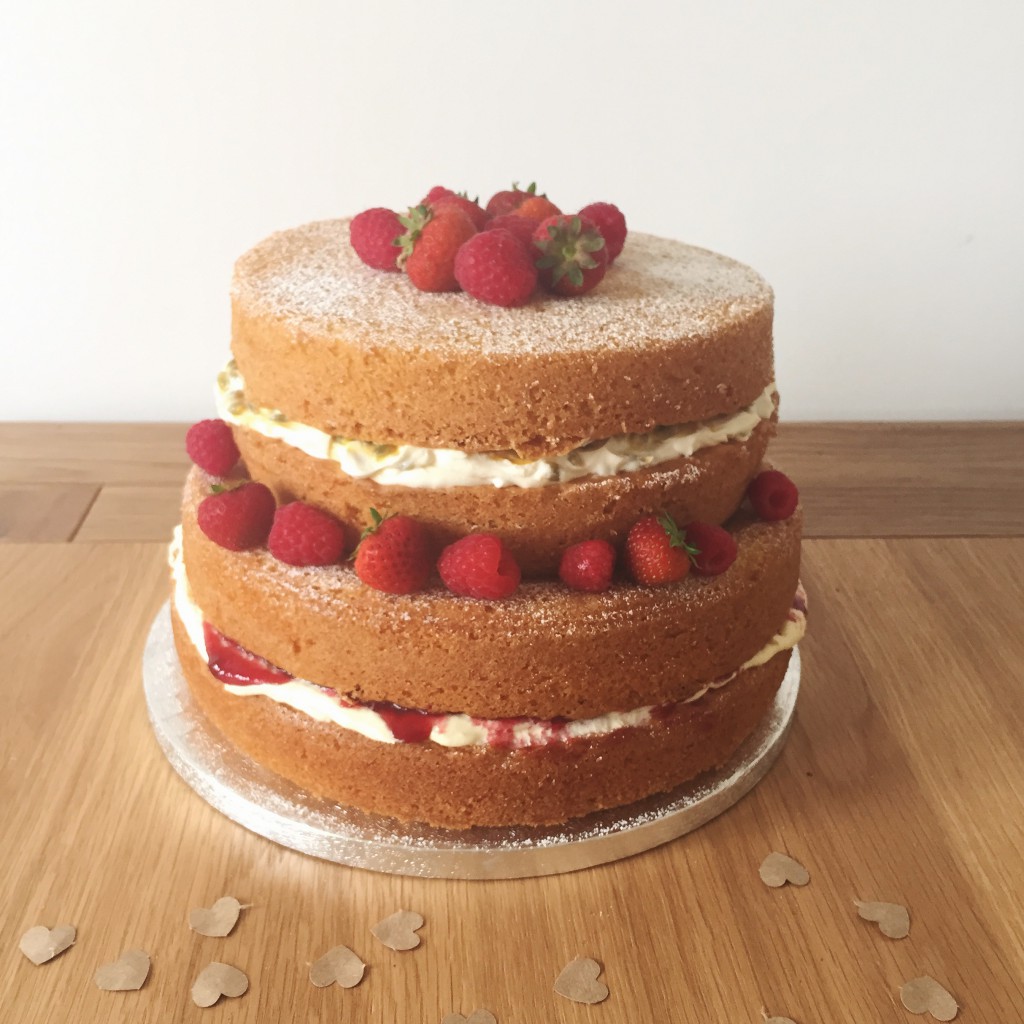 I was so scared to assemble them! I cut up straws (some thicker ones from IKEA) and put them in the bottom tier. I put the top tier on a thin base and plopped it on top. My bottom tier was a bit damaged at the back where I'd taken it out of the tin too early but by some miracle it stayed put!
Now to the taste test. My parent's popped over as they couldn't resist the offer of cake (even though my mum bakes all the time). The passion fruit wasn't a hit, is it just me that absolutely loves the taste? But the sponge, using the 8oz recipe, tasted amazing! The white chocolate and raspberry cake everyone loved. However I found the sponge a bit drier and more crumbly on this one.
Okay, so I can bake and it didn't collapse. But there is no way I going to put this amount of stress on myself the day before my wedding! I think I nearly flipped out when the cakes wouldn't rise properly in the middle. Who needs this sort of stress when you can buy a cake or get someone else to do it? So after lots of research previously on alternative wedding cake ideas I think I quite like the idea of lots of mini cupcakes and one single cake with a pretty topper.
What's your dream wedding cake? Are you thinking about baking it yourself?