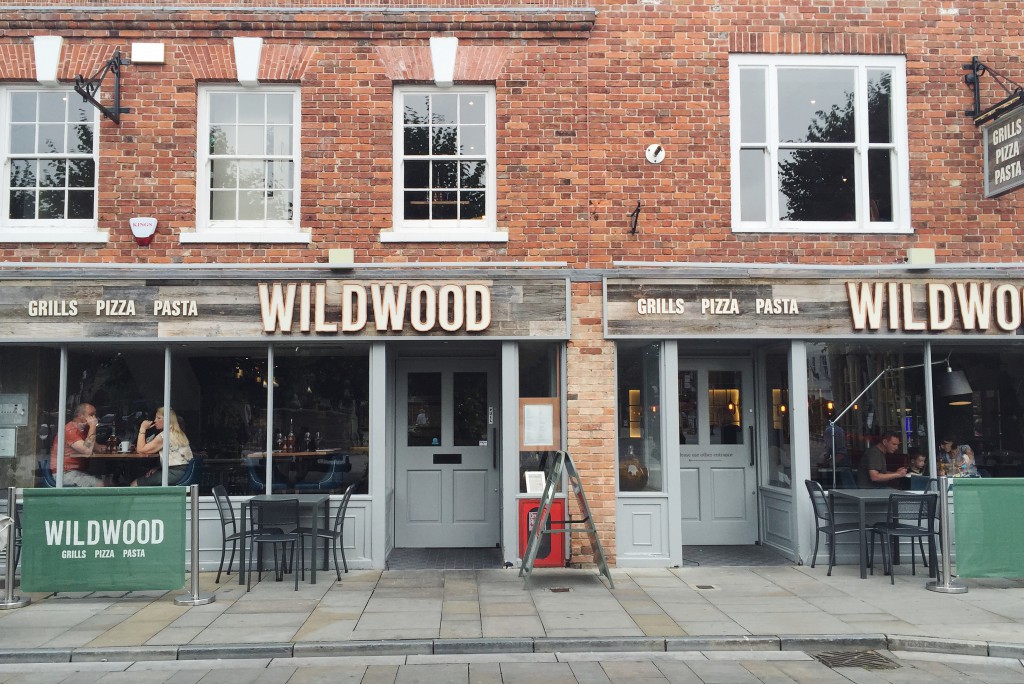 Earlier this week I stood in the middle of Salisbury's market place and felt my tummy grumble. There are lots of places to eat in Salisbury especially around the market. I wanted to go to Leonardos Pizzeria but it was all shut up. I was really craving pizza by this point but I'd had a bad experience at Ask in Salisbury before so we headed to Wildwood. I didn't realise it was a chain but looking at their website they have a few dotted around the country.
What drew me in was they were advertising 25% off which is always helpful, especially with a wedding to save for and a spending ban. We ordered our drinks (water for me) and settled in with some rosemary and garlic bread. I love bread and this tasted wonderful. It's definitely enough to share between two with three bits each.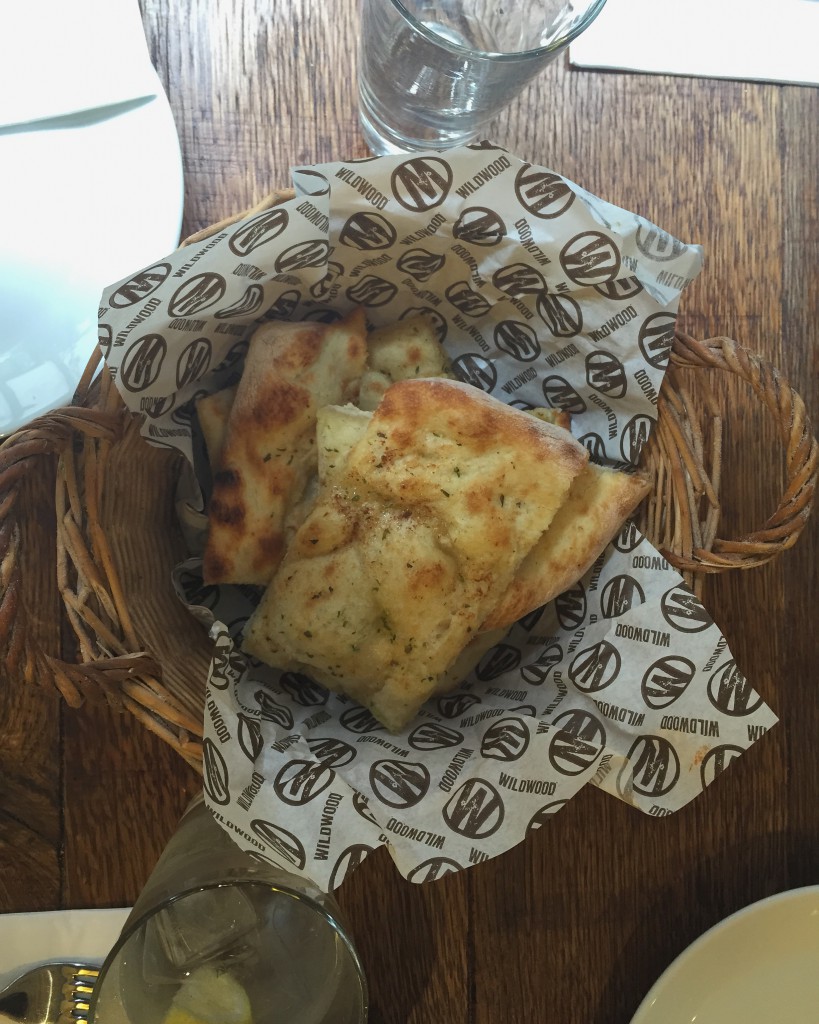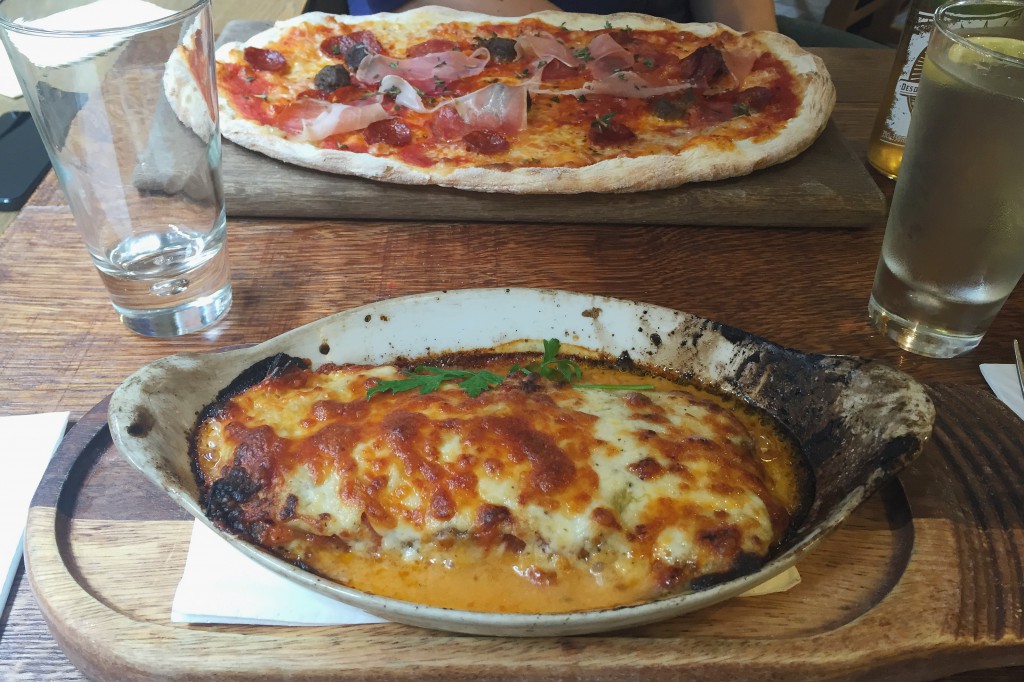 I ordered a lasagne as I wasn't feeling great and wanted my ultimate comfort food. I was surprised it didn't get served with anything else like a small salad or garlic bread, but to be fair, I wouldn't eat the salad and I'd already had bread, so I was very happy. It came to the table sizzling on a wooden board. I am so not over food being served on a board, I like it. Simon had a Giganti Meat which looked amazing! I was very jealous and sneaked a few pieces off his plate. It wasn't overloading with toppings, it was just enough. The base was really thin and the crust had a nice crunch to it.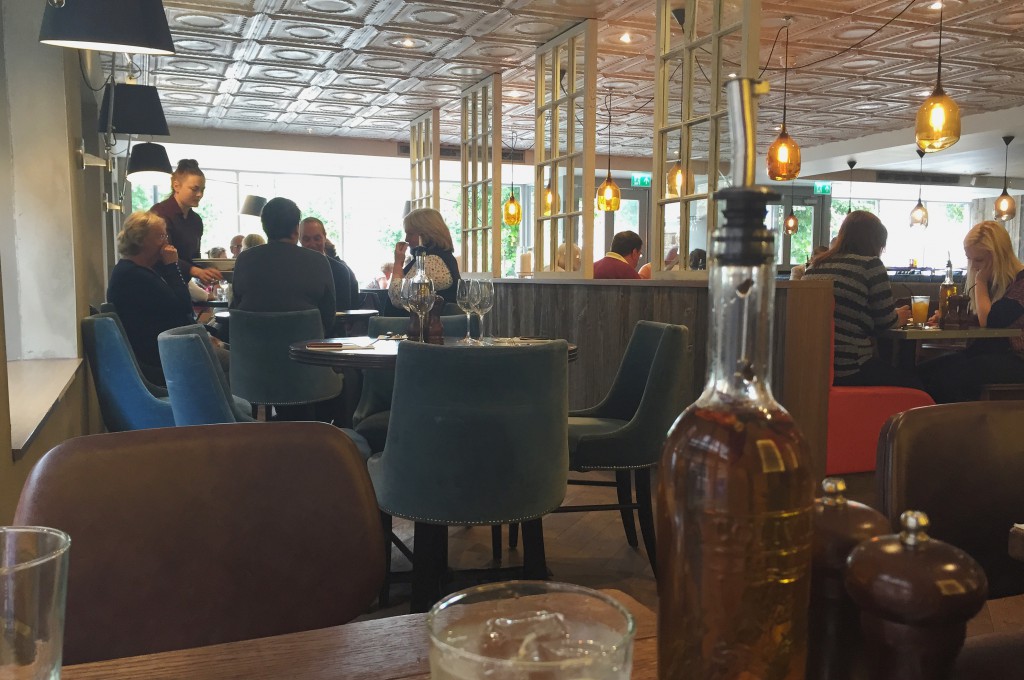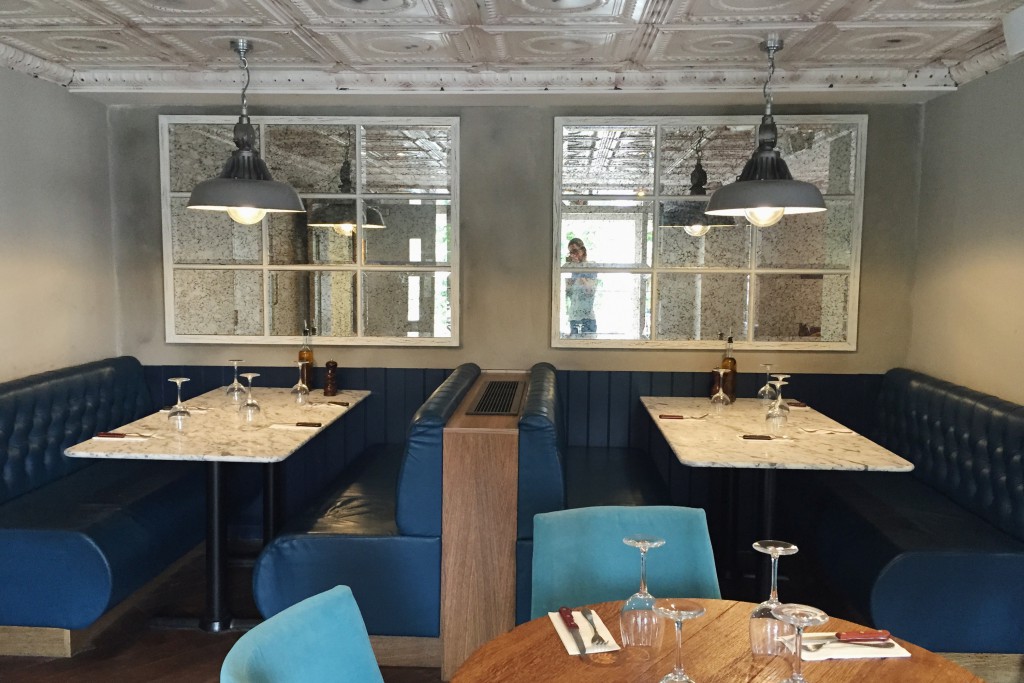 The service was very friendly although a little on the slow side; we weren't in a rush so this didn't bother us in the slightest. I had a peak at the upstairs and there's a beautiful private dining room and some booths. No one was sitting upstairs during our lunchtime visit but I expect it gets used on a busy evening. The decor throughout is modern but really quite cosy. I loved the lighting and the different types of seating around the restaurant. I'll definitely be going back to try a pizza or risotto.