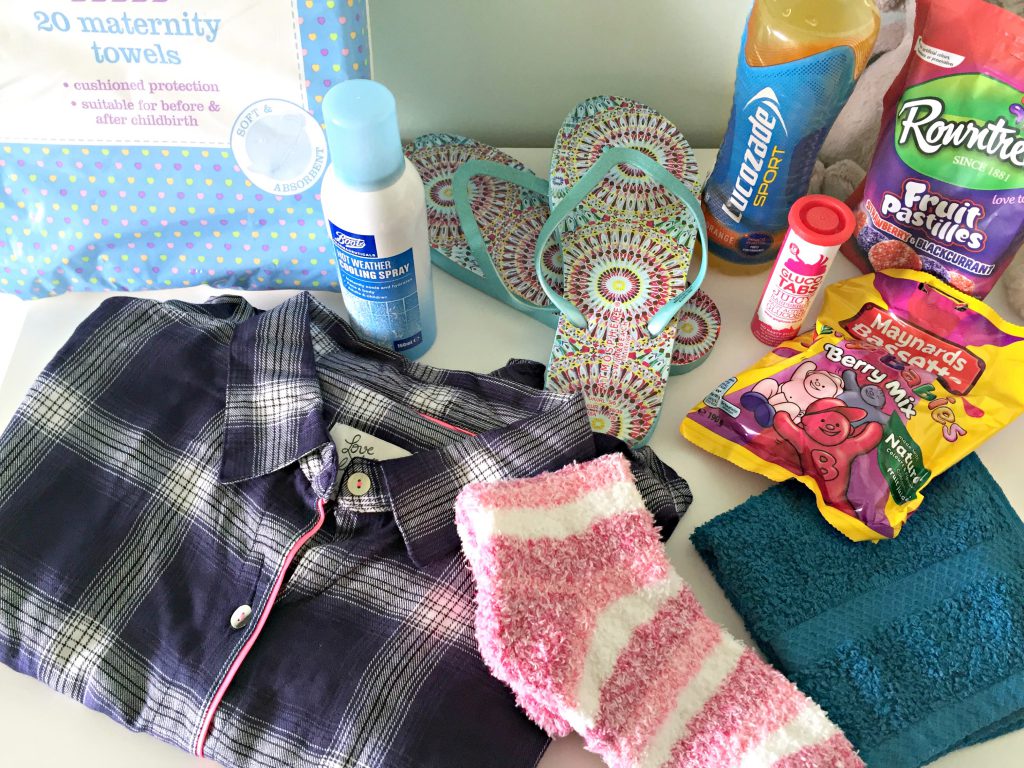 I finished packing my hospital bag at 37 weeks even though the NCT course teacher said to start thinking about it at 30 weeks. I did think about it but it took awhile to get everything together.
To be honest I wasn't sure what to pack and there are tons of lists out there to get some ideas. I found I was compiling the lists until I had a list of everything I wanted, which is what I'm sharing with you today. I've also included a printable hospital bag list at the bottom of this post if you'd like to use it.
Don't forget the things that won't be in your bags like the car seat. There may also be items that you want to write down and keep as a list on top of your bag to grab before you go. Things like your phone, chargers, anything in the fridge, a birthing ball.
I think I've packed a lot and it can be so easy to over pack. I just had to remember I'm going to give birth not on holiday! If everything goes to plan I won't be in that long, but something may happen that means I'm in a few days. So I will be taking some extra things to keep in the car like more nappies and pads. You can always send your birthing partner, friend or relative home or to the shops to buy anything else you may need for a longer stay.
My hospital bag
Toiletries
Shower gel
Shampoo 2n1
Toothbrush(s)
Toothpaste
Hairbrush
Hair ties
Hair clip
Towel
Flannel
Deodorant
Make up
Lip Balm
Maternity pads x20 pack
Breast pads
Face wipes
Hand sanitizer
Clothes
Bikini top
Fluffy socks
Dressing gown
Nighties x2
PJs
Nursing bra
Disposable or cheap pants
Flip flops
Going home outfit
Nursing top
Dirty clothes bag
Snacks
Energy drinks x2
Water bottle
Sweets
Sugar tablets
Straws
Energy bars x4
Misc
Hospital notes
Birth plan
Change for parking
Camera and charger
Phone and charger
Partner's clothes
Water spray bottle
Tens machine
Massage oil
Arnica tablets
Paracetamol
Baby's hospital bag
Baby's clothes
Newborn-1m vests x4
Newborn-1m sleepsuits x4
Hats x2
Mittens x2
Socks
Going home outfit
Cardigan
Other bits for baby
Nappies
Nappy bags
Sudacream
Blanket
Cotton wool or wipes
Muslins
Changing mat
Download a free printable hospital bag checklist.