Eleanor turns two very soon so I've been looking at ideas for 2 year old birthday presents. I only want to get her one present so I need to narrow down my list!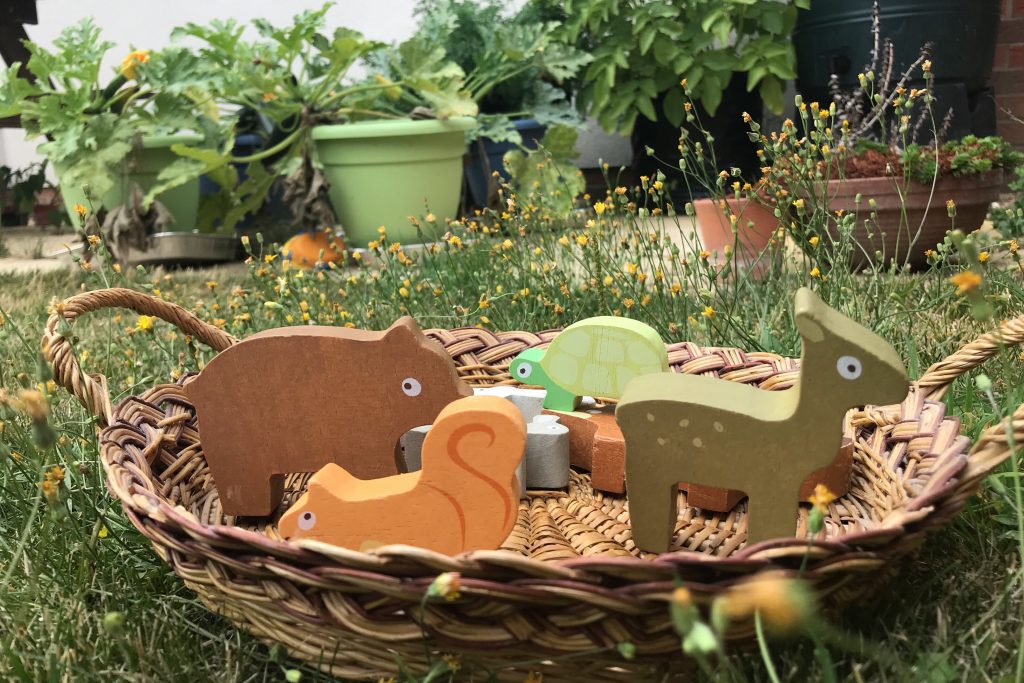 Grimm's Rainbow 6 piece
The Grimm's Rainbow is absolutely beautiful and can be used in so many different ways. I'd love the 12 piece set but the 6 piece is more on budget for me. I can see us using it to build towers, tunnels for the railway track and so much more.
Grapat Summer Nins
The Grapat Summer are one of 4 seasonal sets. I adore the little Nins and I think this set gives a bit of variety as you get Nins, mates, rings and coins. Eleanor is an end of summer baby and I love the colours of this season. The range is also handmade and hand painted which is so lovely.
Lanka Kade Animals
The wooden animals from Lanka Kade are so beautiful and affordable. I like the idea of buying all the animals from the Dear Zoo book for her to play with. I think she'd quite like the world animals bag too. The colourful natural ones are my favourites as then you get a bit of colour with the natural wood too. I saw the natural ones in Down to the Wood, a wooden shop in Lyndhurst, they look beautiful! You could take your child's favourite animal book and find the matching toys.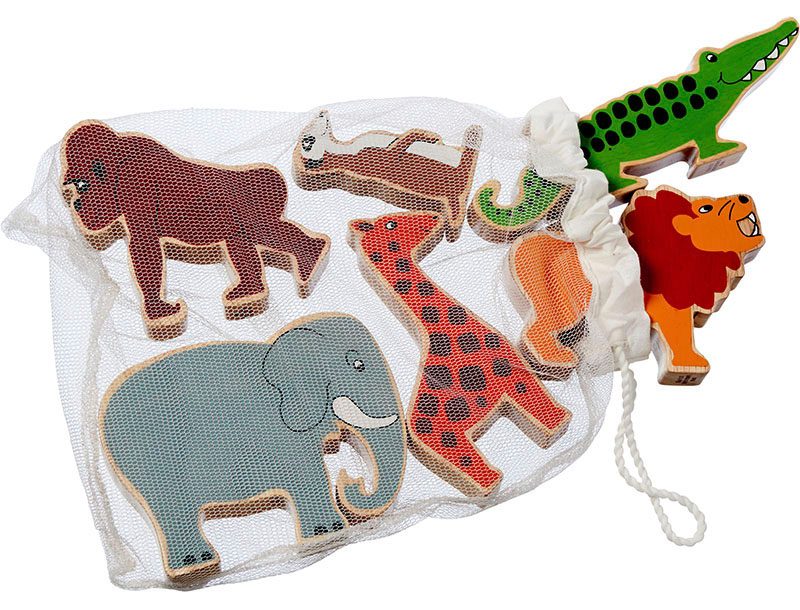 Goki Wooden Blocks
The 50 piece wooden blocks from Goki are a mix of colour blocks and natural ones. They're a variety of shapes and I think they'll be great to make anything she wants. There are endless possibilities with this toy.
Tegu 14-piece Magnetic Wooden Blocks
These little blocks are magnetic and come in a variety of colours. I don't know whether I love the natural or the sunset the most. I think these would be perfect for when travelling or to take a few to a restaurant to keep her entertained.
Triclimb
I LOVE the look of the Triclimb! I need to convince my husband that it's a good purchase. As well as something that can be climbed on, it can also be used as a den, with a blanket thrown over or a reading nook; it's so open ended. I think it could be a great addition to Eleanor's new bedroom (when we move her). It says "coming soon" on the website so maybe for Christmas….?
Books
I have a huge list of books that I've taken note of whenever someone recommends one. I can't get them all so I'm looking out in the library for them. Here are a few of the ones I really want to read with Eleanor:
How are you feeling today – Molly Potter
Goldilocks and the tree potties – Leigh Hodgkinson
Toddle waddle – Julia Donaldson
In my heart – Jo Witek
The Usborne outdoor book
I have to try and decide what to get her for her 2nd birthday. I'm leaning towards the Grapat Summer Nins but I think some Tegu blocks would be great too. I want everything but I'm trying to not buy her (or me) as much anymore.
What do you think would make a good present for a 2nd birthday?