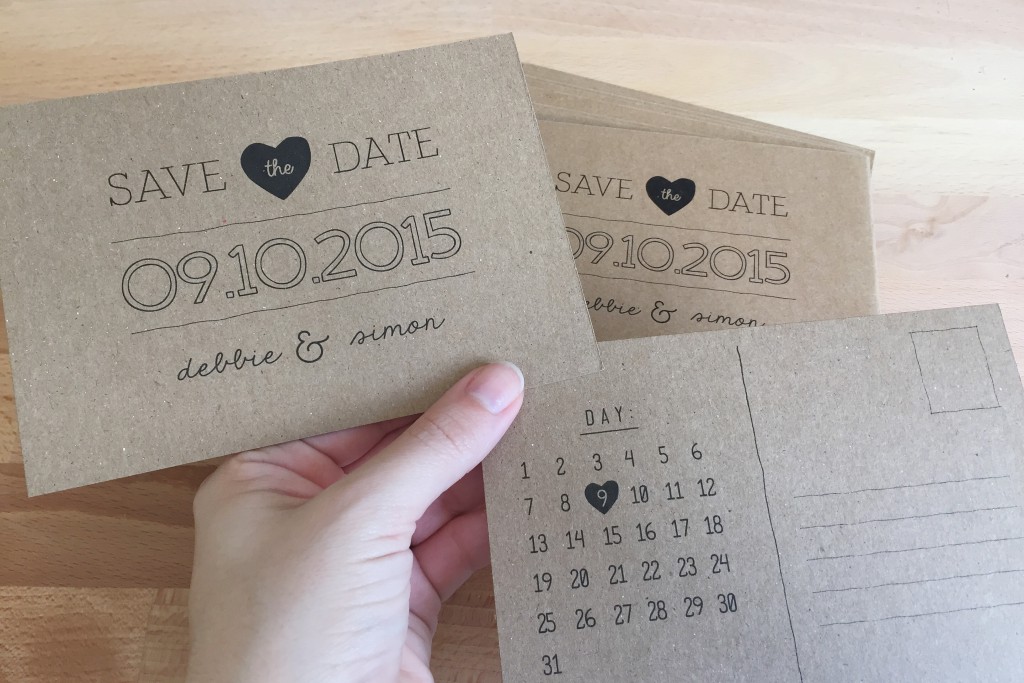 I have finally created our Save the Date postcards for our wedding. Parents have been on at us to get save the date cards out and I really couldn't be bothered to waste money on buying some. But falling under pressure that guests really need to book the time off and with over half of them being too old for an email, I decided I'd just make my own.
I spent ours browsing Pinterest and seeing what designs were about. There's plenty of free printables about that you can use but none that I really fell in love with. We recently bought some kraft card stock to have a play about with so I thought this would be perfect for our Save the Dates. I wanted to keep the design really simple and just black so it wasn't going to cost lots in ink. Then I found a wonderful design on Pinterest called the Save the Date rubber stamp from stampcouture Etsy shop. I was gutted it was a stamp as I really didn't want to go down that route. So I decided to copy the design and use similar and different fonts to get the design I wanted. I also chose to use a little calendar on the back of the postcard and a space for an address to post them out.
I spent an afternoon with a ruler and my craft knife cutting A4 kraft card stock into four so we could print them out, while Simon mocked up the design in Photoshop. I am so pleased with how well they turned out. And it cost us about £3 before stamps.