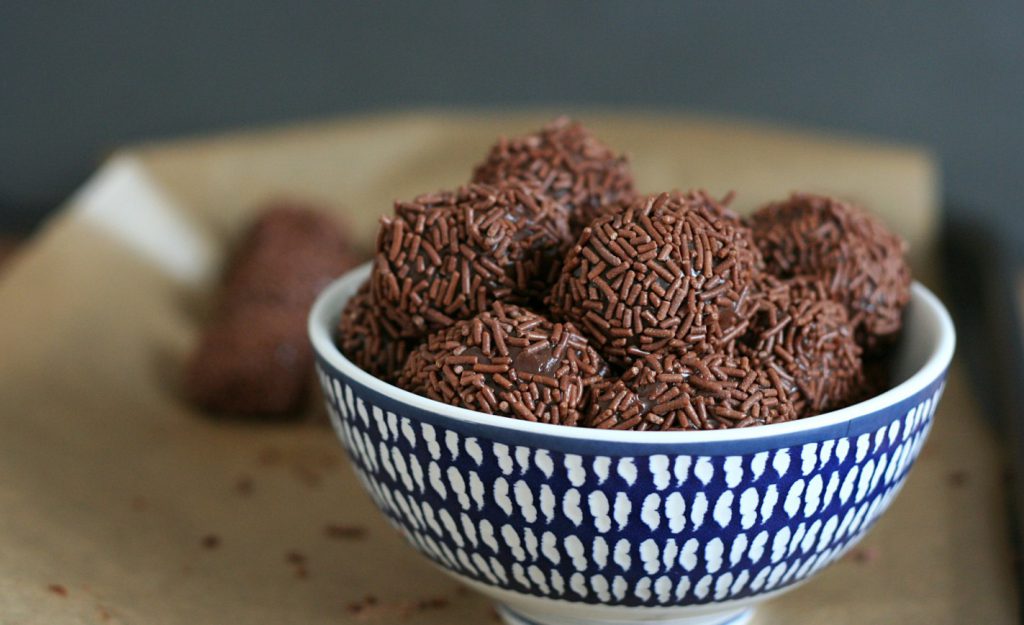 I had my first taste of brigadeiros while I was at university. I lived in halls in my first year with a Brazilian girl who made them and they were like little balls of chocolatey heaven. I had to get the recipe off her and make my own. She said they were a classic Brazilian party food that she used to have at birthday parties or other celebrations when she was at home.
I used to make them all the time to take to dance classes and rehearsals at university as everyone loved them, even if they are a bit indulgent.
They are so ridiculously easy to make. I love it when it gets to that point in the pan when you can see the bottom and the mixture takes its sweet time to fall back into place and you know it's ready.
It's a messy state of affairs rolling the mixture into little balls with butter and dipping them in chocolate strands, but I find it really therapeutic. Make sure the mixture is cold before this step otherwise it will be even messier!
If you haven't tried these little Brazilian treats before you are definitely missing out. I made up a bunch last week for my husband to take into his office and they were devoured.
You can see me make these in my recent What I Eat in a Day video.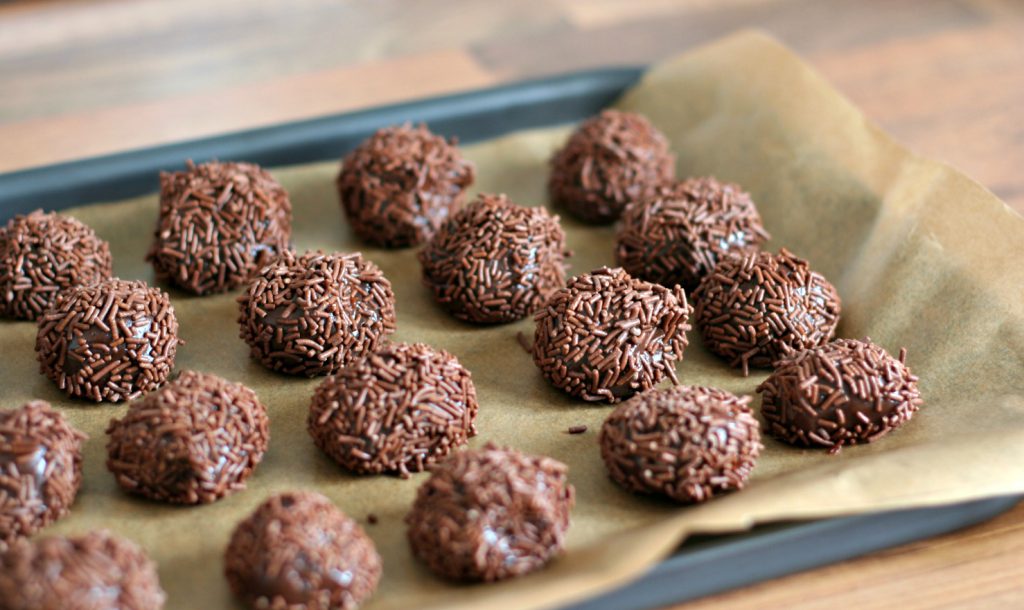 Brigadeiro Recipe
Ingredients
3 tablespoons unsweetened cocoa powder

15g butter

1 tin condensed sweetened milk

chocolate strands
Method
In a saucepan over medium heat, add the cocoa, butter and condensed milk. Cook, stirring continuously, until thickened – about 10 minutes. When you scrap a spoon across the bottom, it will take time for the mixture to fill the space when it's ready.
Remove from heat and leave to cool. Grease your hands with button, form the mixture into small balls and then roll them in chocolate strands.
Have you tried these? They're delicious!