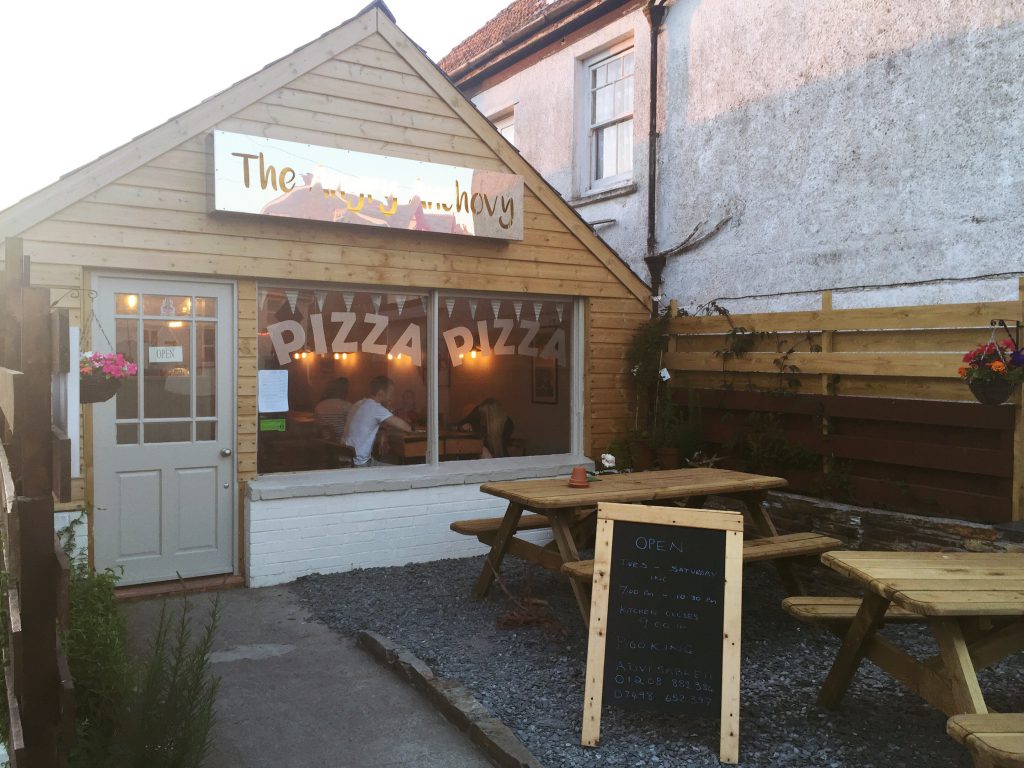 We popped into The Angry Anchovy in Port Isaac, Cornwall after walking around the town hunting for somewhere that had something other than fish. I have nothing against fish, I quite like it, but sometimes pregnancy cravings/avoidance gets in the way.
The Angry Anchovy is at the top of the hill down to the sea. As we stepped in we were welcomed by a friendly staff member who let us sit anywhere we wanted. It was quiet when we arrived but there were a few bookings and takeaways to come so she did warn us food would take about half an hour.
The tables are wooden and some are old school desks – my husband remembers them from his school days. I loved the decor in the place especially the lamps with the old style bulbs.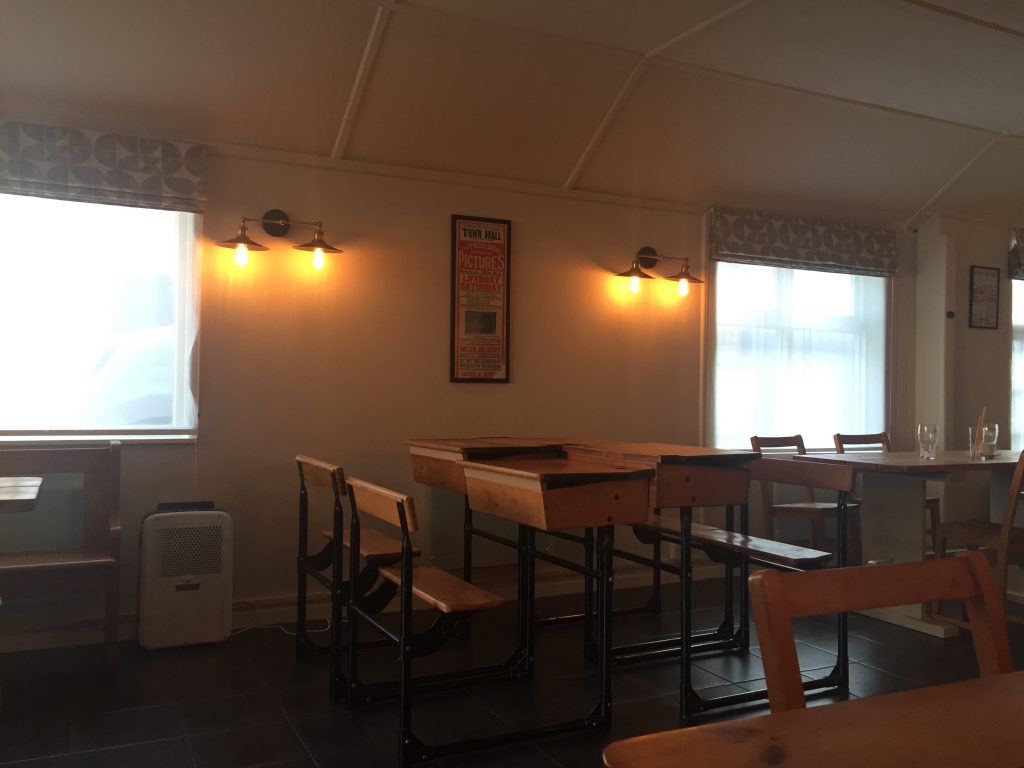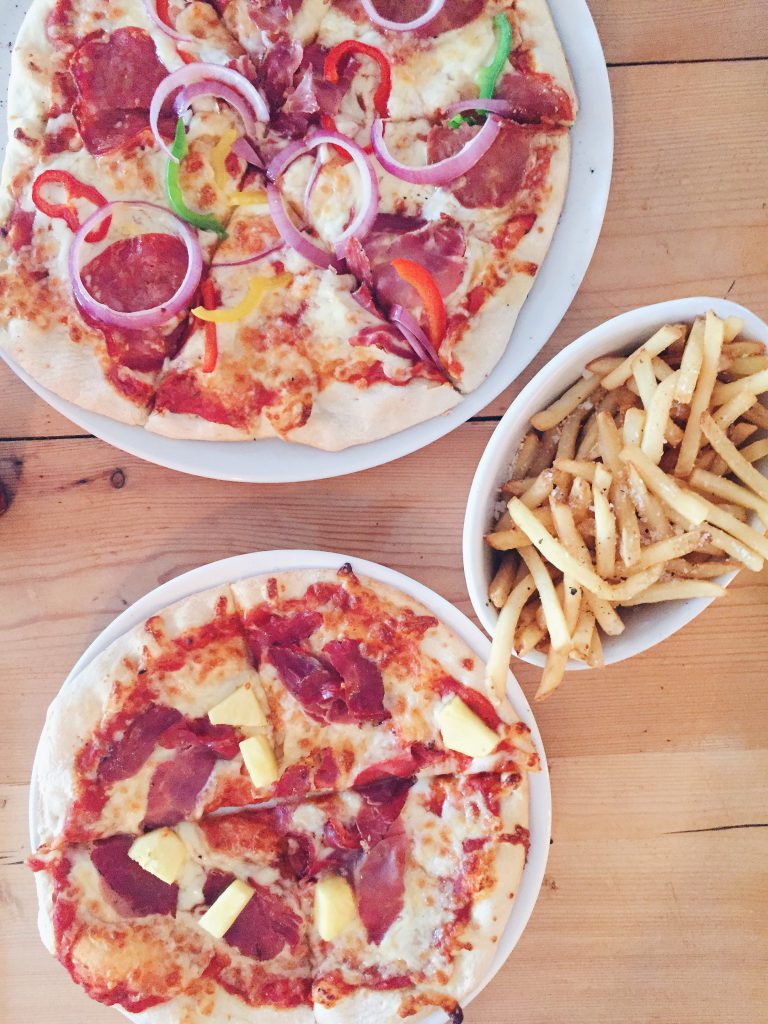 There weren't any starters or garlic bread on the menu, so we went straight in for pizzas. I ordered a hawaiian and my husband got a meaty one. He also ordered a side of fries which he said were amazing! He loved the pizza here. The bases tasted great and it's definitely one of the best pizzas I've had in awhile. What I liked is that you can order the pizza in either 6″ or 12″ so it's perfect for a lighter lunch or if you aren't too hungry. I felt stuffed after my smaller pizza.
I was pretty full by the time the dessert menu arrived but as soon as I saw profiteroles on the menu I couldn't resist. It's been one of my pregnancy cravings. There were 3 huge profiteroles loaded with chocolate sauce and ice cream. It was delicious! Simon order the cheesecake and I think he was quite jealous of mine, although he did get to finish mine off.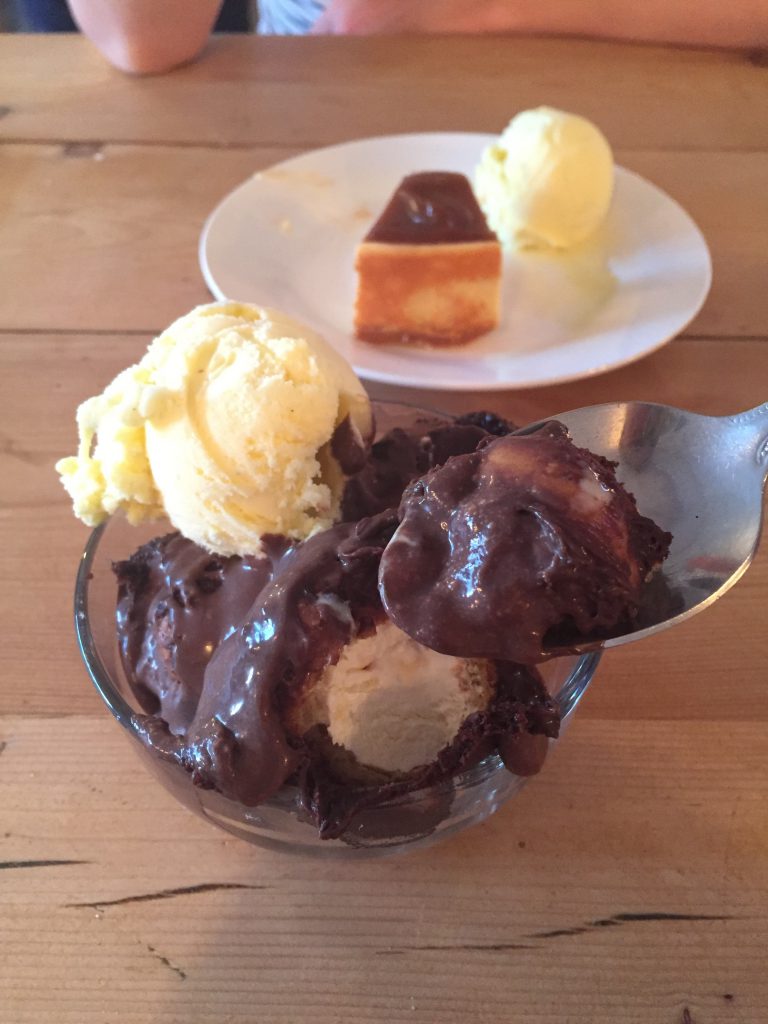 I'd definitely recommend popping in here if you visit Port Isaac and want something different. The menu isn't extensive but I liked that I didn't have too much choice.