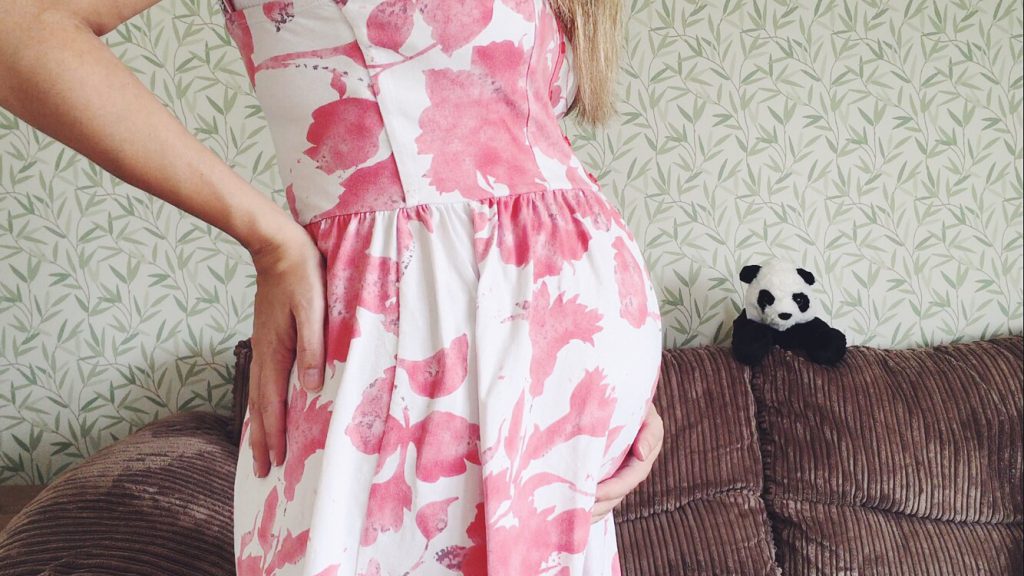 I'm back with a 25 to 26 weeks pregnancy update. I'm nearly in the third trimester and I'm slightly panicking at everything we haven't done yet!
25 Weeks Pregnant
Week 25 has seen the return of my hormones being all over the place. I don't seem to have the emotional stability anymore and burst into tears at the slightest thing. There have been a few uncertainties and challenges at work this week which have set me off so it's been a bit of a rocky week for my poor emotions. Luckily, I had good work news on Friday which left me feeling much happier and I more productive because of it at work and at home.
On Wednesday quite a few parcels turned up with baby bits. I'd ordered a Gro Egg with the little penguin to go on top, a changing mat, some water wipes and an ear thermometer, which a colleague said is a must have. My mum has also been shopping for baby bits because of the sales but I don't know what she's picked up yet. She came over to visit me for lunch on Wednesday as I had the day off, and it was so lovely to catch up. She hadn't seen me in a couple of weeks and my bump has definitely grown in that time.
Speaking of my bump, baby is getting so much more active now. I'm feeling it all times of day and sometimes quite violently.
I had my 25 week midwife appointment and me and baby are fine. When the midwife put the doppler on my tummy baby booted it. It obviously got woken up by the sound of it's own heartbeat. It was so lovely to hear it again.
Did you see my 25 weeks pregnancy update video?
26 Weeks Pregnant
To kick start my 26th week we went to see Sarah Millican at the Mayflower Theatre and oh my goodness she was hilarious! I'm glad I didn't pee a little with all the laughing, those pelvic floor exercises are obviously doing some good.
On the weekend we went to a Little Pickles market, which was like a car boot sale for baby and toddler bits. I picked up a couple of toys and some clothes. I filmed a bit of a haul of everything I picked up in my Day in the Life video.
Symptoms this week have mostly been okay. I'm not sleeping very well as I just can't get comfortable. I picked up a DreamGenii pregnancy pillow from a Facebook group for very little money but it's not as comfy for me as I'd hoped. I like having something between my knees and ankles.
A highlight of the week was starting our NCT Signature Course. It was lovely to meet some other pregnant ladies and their partners and the course leader was happy to answer all of our questions. I think hubby quite liked it too as he got to be involved in something.
This week
Baby is now the size of a – Lettuce.
My favourite moment was – Starting our NCT classes.
My worst moment was – I can't think of anything that bad.
I've been feeling – Exhausted!!
I've been buying for baby – Second hand vests, sleepsuits and toys from a market.
I'm missing – A good 8 hours in bed without waking and being pain free.
I'm craving – Profiteroles and eclairs still!
I'm looking forward to – A weekend away to visit Simon's family.