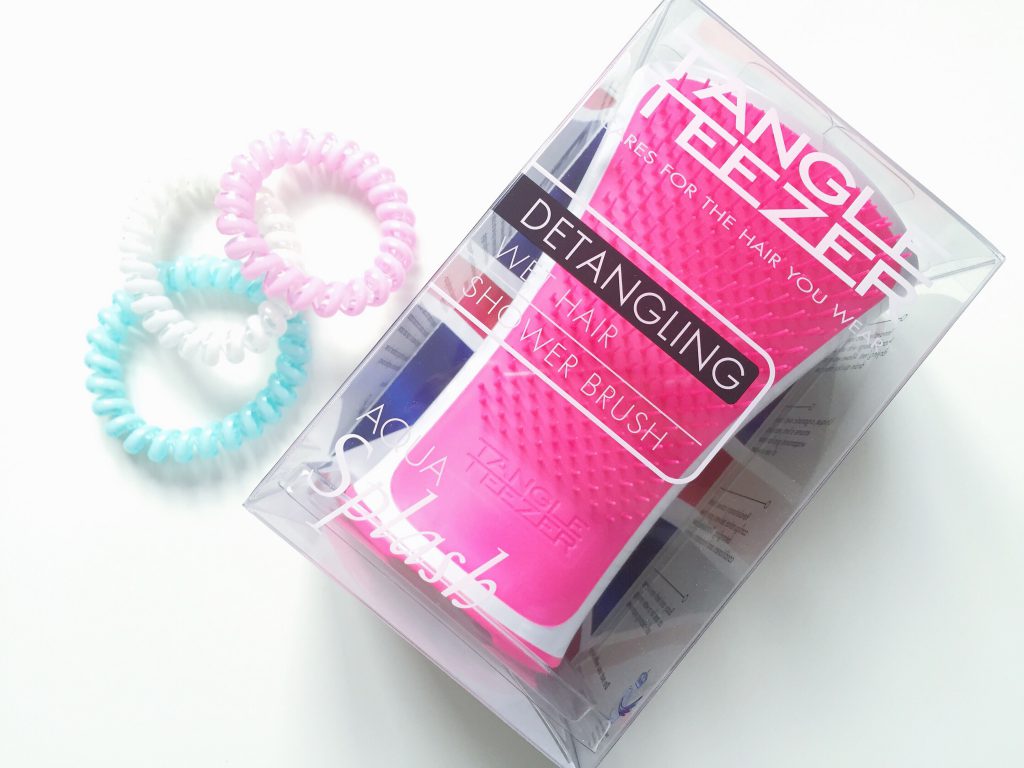 I love my original Tangle Teezer. So when I saw the Tangle Teezer Aqua Splash in the recent Avon book I couldn't resist giving it a go.
The Tangle Teezer Aqua Splash has quite a unique design with the middle hallowed out for water to run through. It's also so easy to hold in the shower with its curved shape.
Just like the original, it really gets through the knots in my hair leaving my hair feeling smooth. It easily glides through my thick, relatively long hair. I use it with my conditioner or a hair mask and it spreads that through my locks.
I find that if I use this in the shower, my original Tangle Teezer has a much easier job afterwards. It doesn't tug at my hair or cause any breakages. The extra minute of brushing in the shower has definitely helped my hair when it comes to styling it afterwards.
I have highlights so I find my hair gets so much knottier than it used to. So using either the original Tangle Teezer or the Aqua Splash is a must. My hair takes 3.5 hours to get a half head of highlights done and I can't sit still for that long now pregnant. So they're growing out a lot! I feel weird not being as blonde though. Does anyone else get that feeling when their colour is fading/growing out?
I don't recommend this product if you have perfect hair which doesn't get very tangled at all. But if like me, your a tangled mess in the morning, then I'd give it a go.
What are your top detangling products?