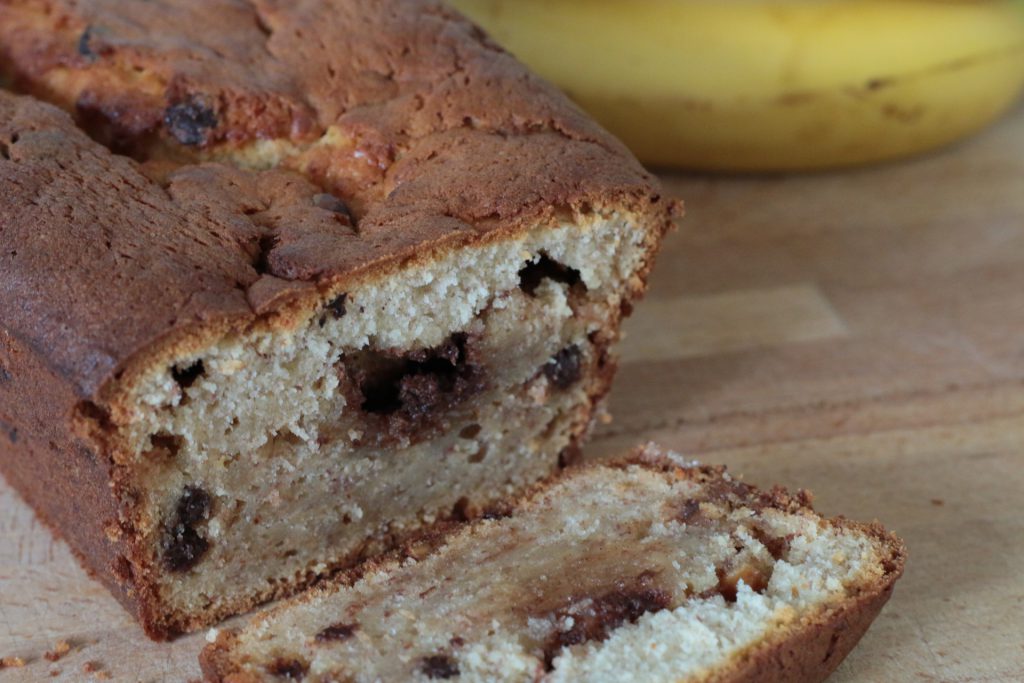 I actually managed to bake! The other day I made a chocolate chip cinnamon banana bread while baby E was in the sling. I don't know what I'd do without my Close Caboo, I can actually get things done with my hands free. Like right now, I'm sitting on the sofa with her in the sling typing away on my laptop.
Whenever we have over ripe bananas I always make a banana bread and use a recipe by Mary Berry. I had leftover chocolate chips from when I made a chocolate loaf the day before Eleanor was born so I decided I was going to do something a little different with my bread this time.
I accidentaly used too small a loaf tin. Well actually, it was Eleanor's fault as I couldn't reach far enough back into the cupboard to reach the bigger loaf tin with her strapped to me. So in a smaller tin it took a bit longer. When it came out and I cut it up some of the banana had sunk to the bottom. Also, the bread sunk a bit in the middle. I've never had that problem with the bigger loaf tin, so listen to Mary's advice and use a 2lb tin.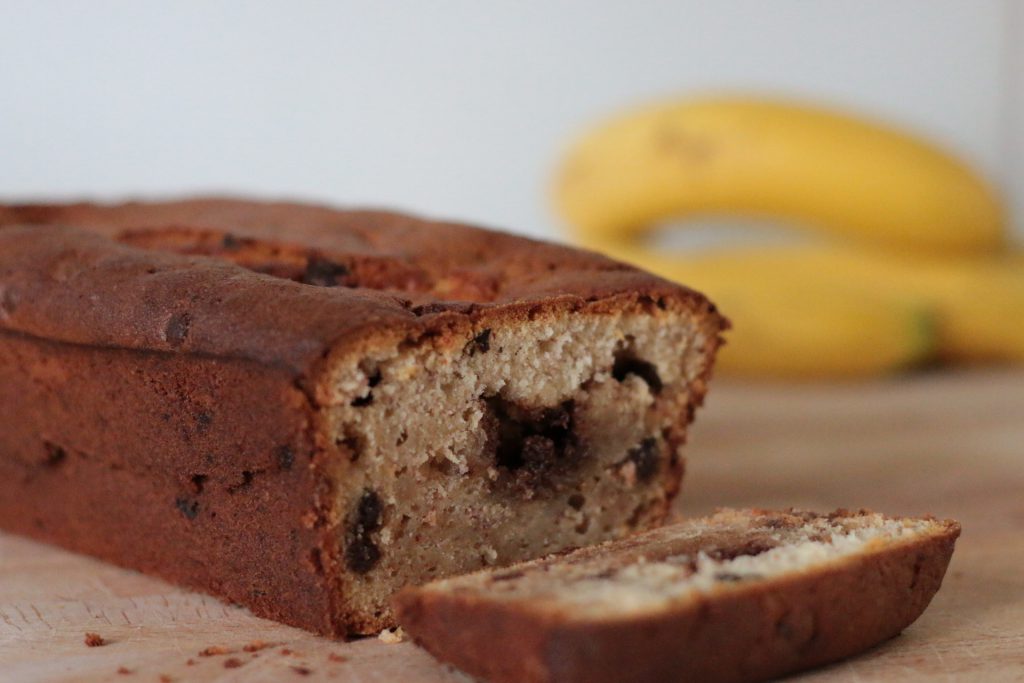 Chocolate chip cinnamon banana bread recipe
(adapted from Mary Berry's Baking Bible)
Ingredients
100g Softened Butter
175g Caster Sugar
2 Eggs
2 Ripe Bananas (mashed)
225g Self Raising Flour
1 tsp. Baking Powder
2 tbsp. Milk
100g Chocolate Chips (I used a mix of white, dark and milk chocolate)
1 heaped tsp. Cinnamon
50g Granulated Sugar
Method
Preheat the oven to 180C / Fan 160C / Gas 4.
Lightly grease a 2lb loaf tin, then line the base and sides with baking parchment
Measure all ingredients except the cinnamon and granulated sugar into a mixing bowl and beat for about 2 minutes, until well blended.
Mix the cinnamon and granulated sugar together.
Spoon half the mixture into the tin and level the surface. Sprinkle over the cinnamon mix and then pour over the rest of the mixture and level.
Bake in the pre-heated oven for about 1 hour, until well risen and golden brown. A fine skewer inserted in the centre should come out clean if the loaf is ready.
Leave to cool in the tin for a few minutes, then turn out, peel of the parchment and finish cooling on a wire rack.