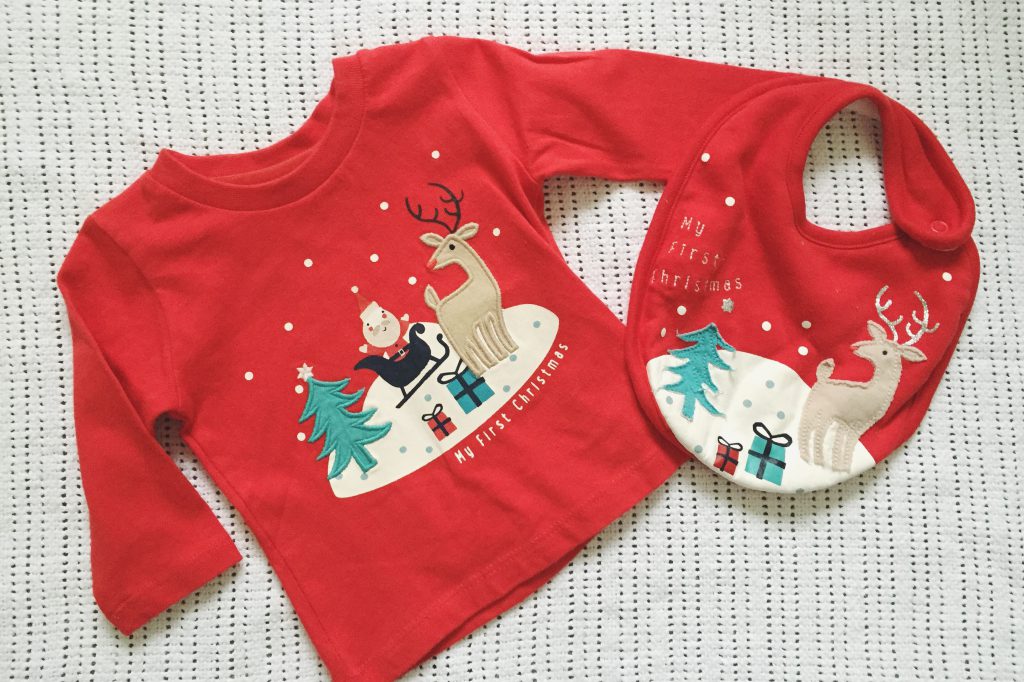 I am so excited about baby's first Christmas! I adore Christmas anyway so this year is going to be extra special, even if we burn the dinner and have to eat at separate times because Eleanor won't stop crying.
There's one item on here which I need to order asap and that's the treats for Santa and Rudolph plate. It's by a local ceramics lady who runs a business called Sherbert Fizz Ceramics. The other week me and a few mummy friends took our babies to her studio and had some wonderful footprint pieces done. I can't wait for them to arrive and show you. They're Christmas presents for grandparents and some sneaky bits for myself as I couldn't resist. She's definitely worth checking out!
Here are some of the ideas of items that I'd like to buy for Eleanor's first Christmas. I can't decide between a stocking or a sack. Which do you prefer? I want it to be something we can use every year with her just like the plate.
I love the idea of a Christmas keepsake box to store her decorations and cards.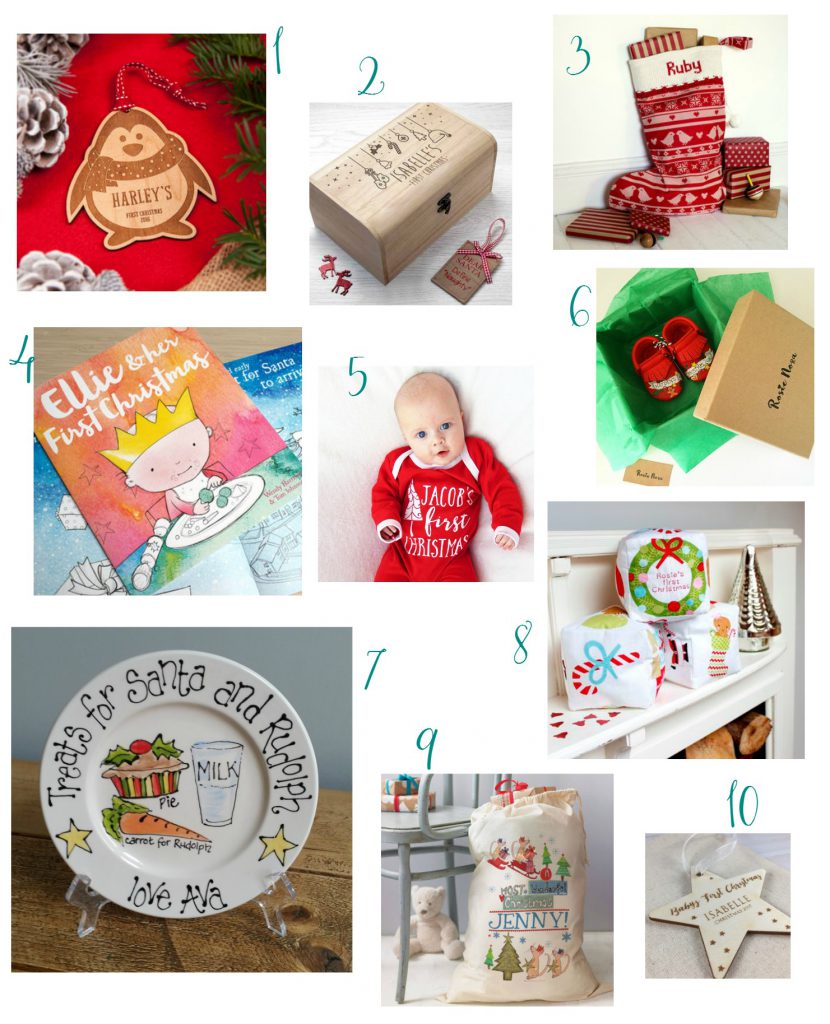 What are you doing for your baby's first Christmas? Are you buying anything special?
We aren't buying Eleanor any toys as she will be spoilt by relatives. She will only be 3 months old by then so we'll save the present buying for next year. Does that make me a bit of a scrooge?