We had such a magical babymoon in Cornwall; one thing to cross off my pre-baby bucket list. It was a much needed break from work and chores around the house. We stayed at a wonderful airbnb cottage called Flittermouse Cottage near Camelford, and you can see more about that below.
St Ives
On our first day we headed down the coast to St Ives. We used the park and ride and the train into the town. We wandered around the shops, had a cream tea (no 1) at a tea rooms and then wandered a bit more. One of my old school friends runs a cafe in the town so we popped into there for lunch and I had a very yummy scrambled eggs on toast with salmon – they serve breakfast all day which is a win in my books. I do regret not trying their cream teas as it looked so good! After lunch we headed to the beach and went for a paddle. With slightly swollen feet, thanks pregnancy, the sea was just what I needed.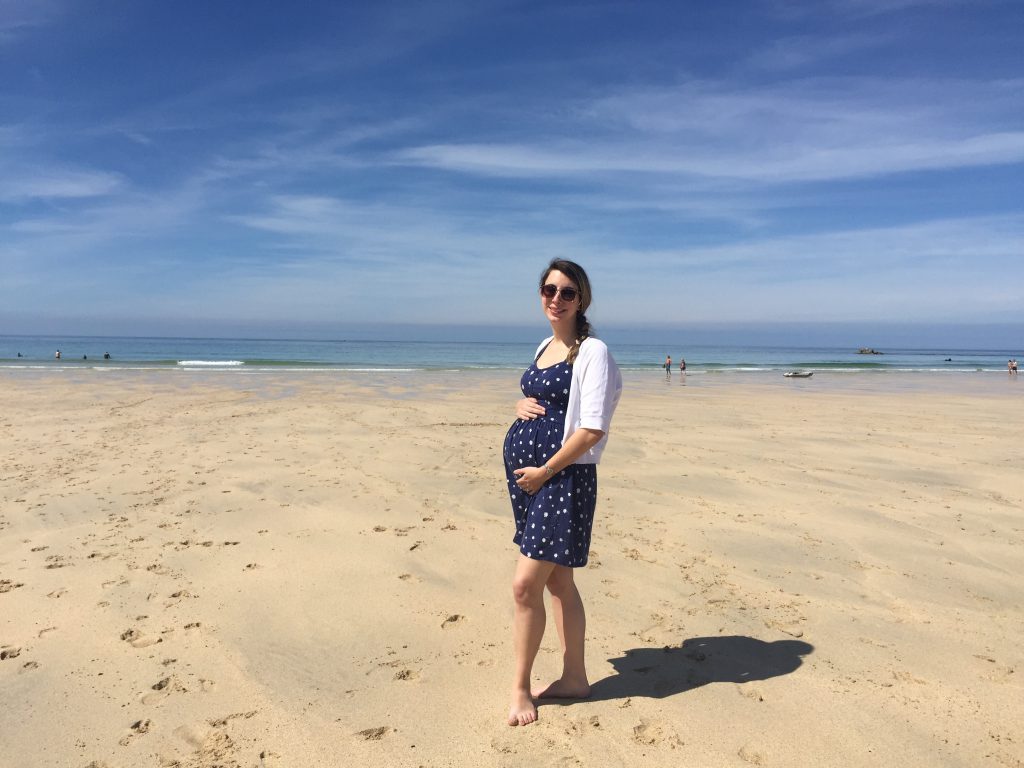 Tintagel
The next day the sun was still out and our airbnb host recommended a trip to St Nectans Glen waterfall near Tintagel. It was a bit of a trek up but it was magical! We had a cream tea in the cafe (no 2) before walking to the waterfall. It's hidden away over stepping stones through the water and it's truly breathtaking. We stayed there for ages just taking it all in.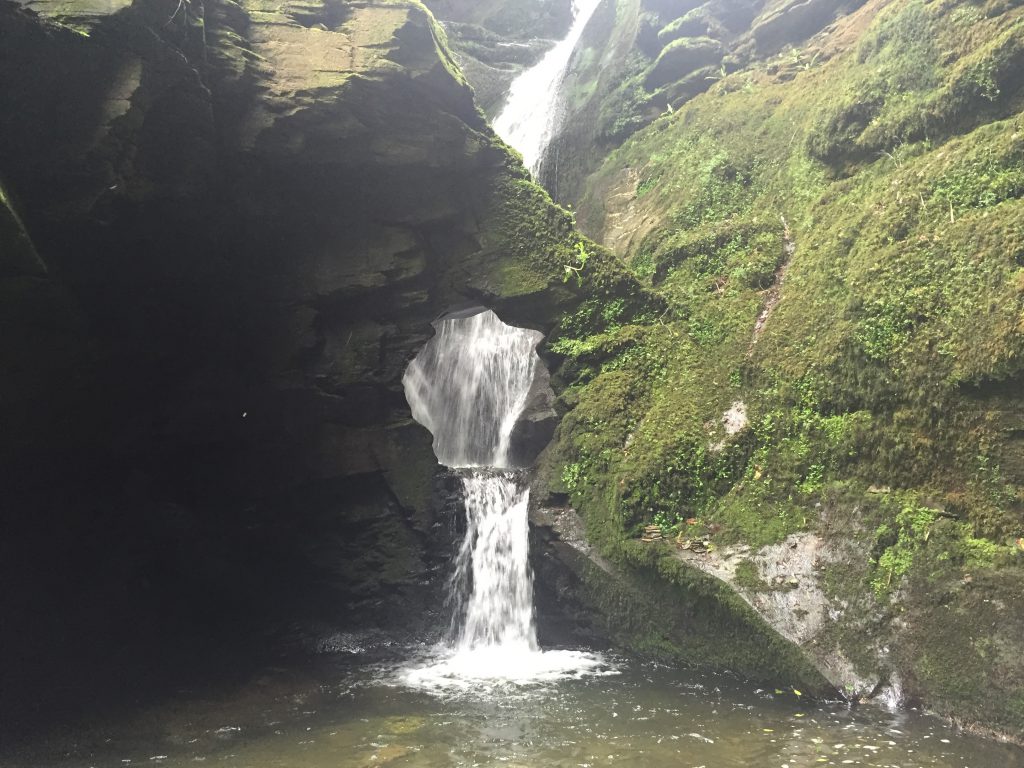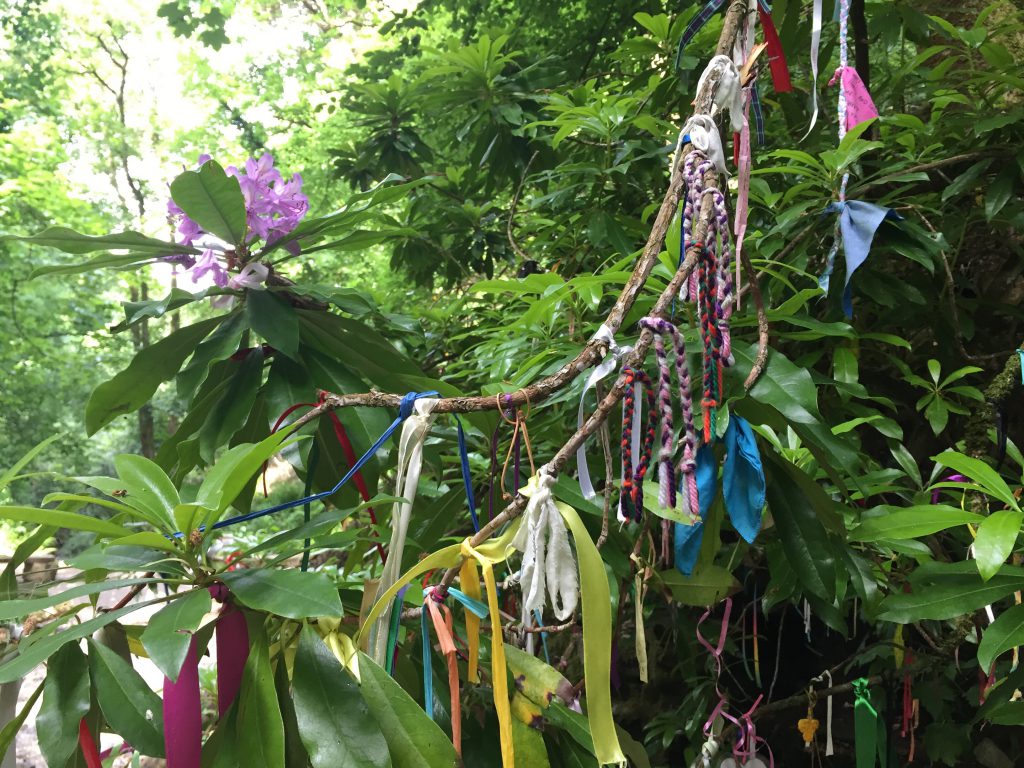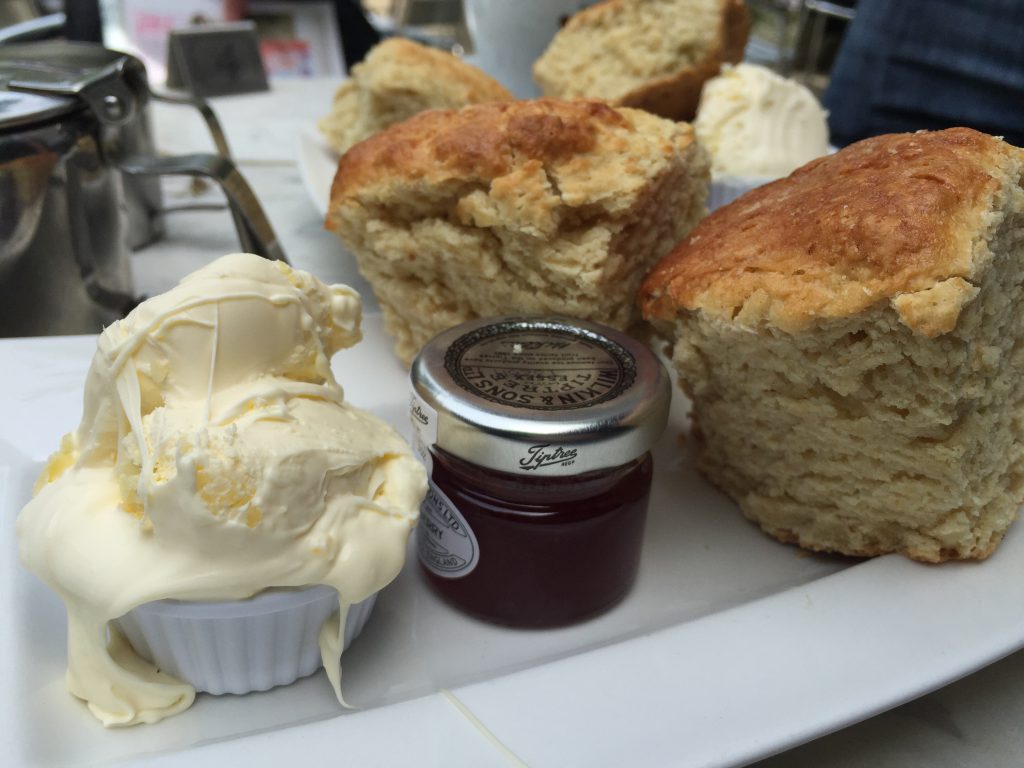 Afterwards we headed to Tintagel Castle. I have a bone to pick with the ticket guy here. He saw I'm pregnant and said that it was a steep walk down but that there's a land rover service to bring us back up so I'd be fine. What he neglected to mention was the really big climb up to the castle! I was really feeling it in my calves and lower back and struggled, but I made it. And I even made it back up without the car ride. I don't know if it's really worth the entrance fee unless you're interested in the history – there are much better views and coves for free in Cornwall.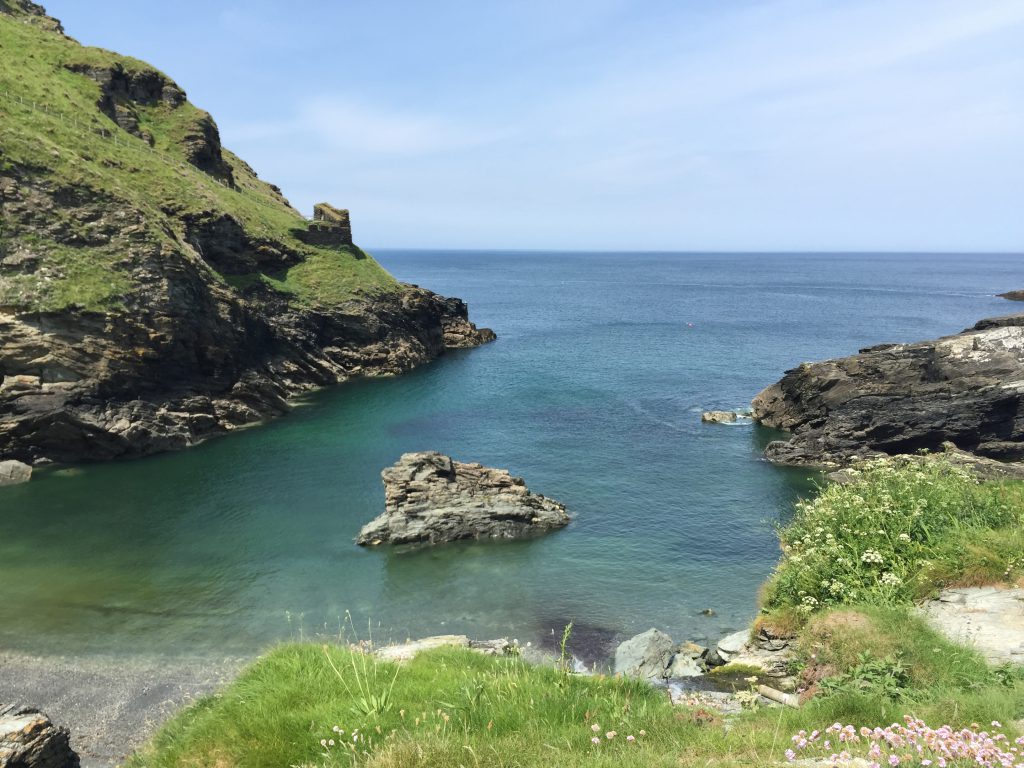 A rainy day in Plymouth
We woke up on Friday to rain so we decided to go to Plymouth Aquarium to keep dry. It was quite tranquil watching the rays, fish and shark swim around, but apart from that it wasn't the best aquarium I've been to. I read somewhere it's one of the best in the UK but it wasn't for me. There were some entertaining jellyfish that looked like they were dancing in skirts though.
As the skies cleared we went to a National Trust property called Saltram. The volunteers were so helpful here explaining about the house, especially the lady in the kitchen who gave us a full tour of it and told us so many stories. I was getting hungry by this point so we headed to the tea room just in time for closing and had a cream tea (no 3). It was table service and decorated so beautifully. It felt like a proper afternoon tea with vintage music playing and a piano in the corner. They served loose leaf tea too which was a bonus.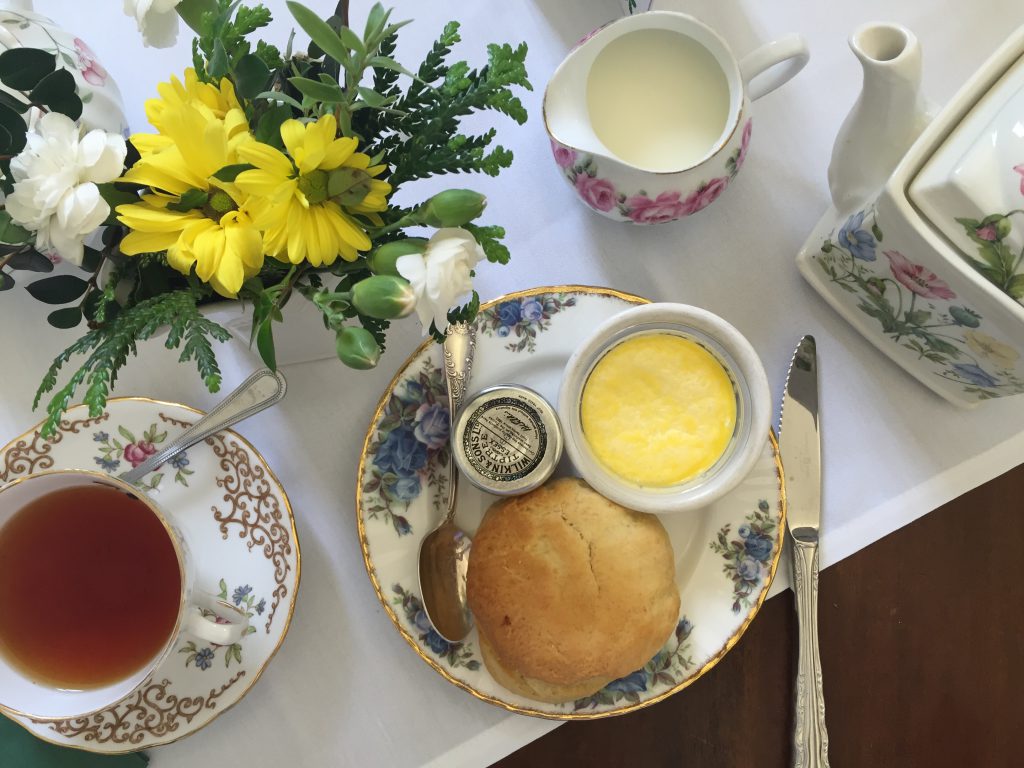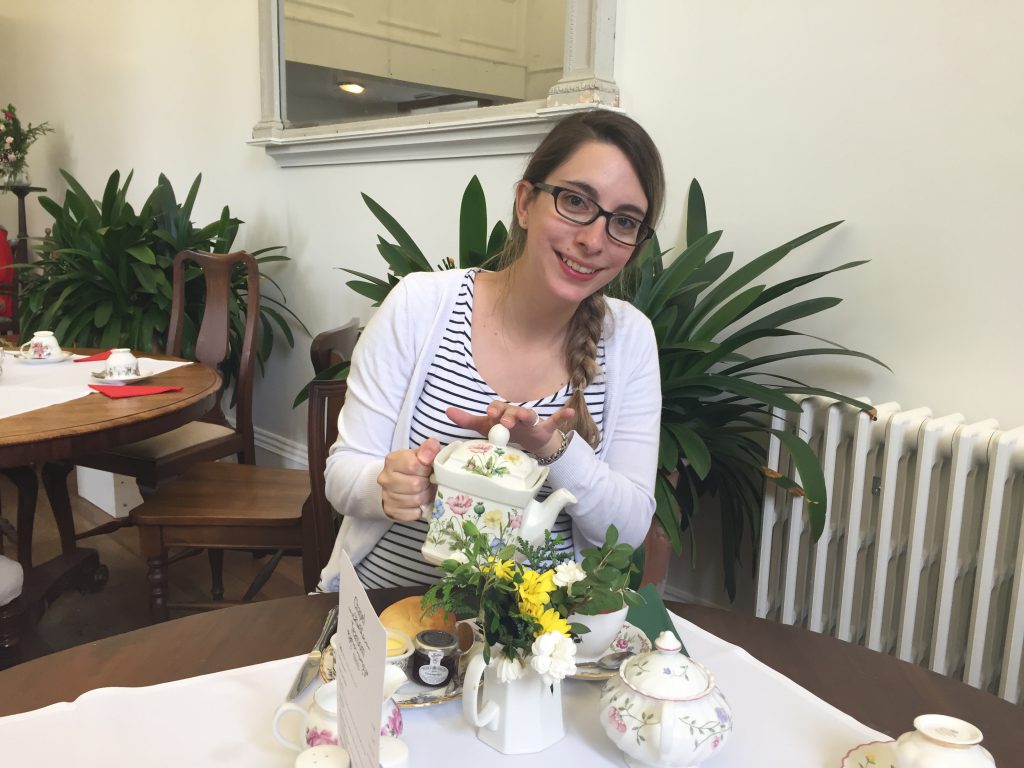 A National Trust day
Saturday was rainy too but that didn't stop us exploring. We headed to Lanhydrock which is near Bodmin. It was so busy full of coach loads of tourists. The house is humungous with around 50 rooms to view. There weren't many volunteers to ask questions to but I guess that's because it's so large. It looked like there were some good walks around the estate but it was torrential rain by this point. We did stop off for a jacket potato at their cafe – I'd finally had enough of cream teas.
The next National Trust property we went to was Trerice near Newquay. We arrived just in time for a talk in the garden about the small house. It was interesting to hear the history and then able to look around the property. I find that if there is a talk or volunteers I learn so much more about the places rather than from reading something. And then, obviously, I had a cream tea in their cafe.
As we were on the North coast we drove up to Port Quinn where there were a few National Trust car parks to stop in, which is where the photo below was taken. There's a long coastal path which you can walk, but by this point my body was nearly giving up on me and I couldn't face it. It's on the list for our next visit!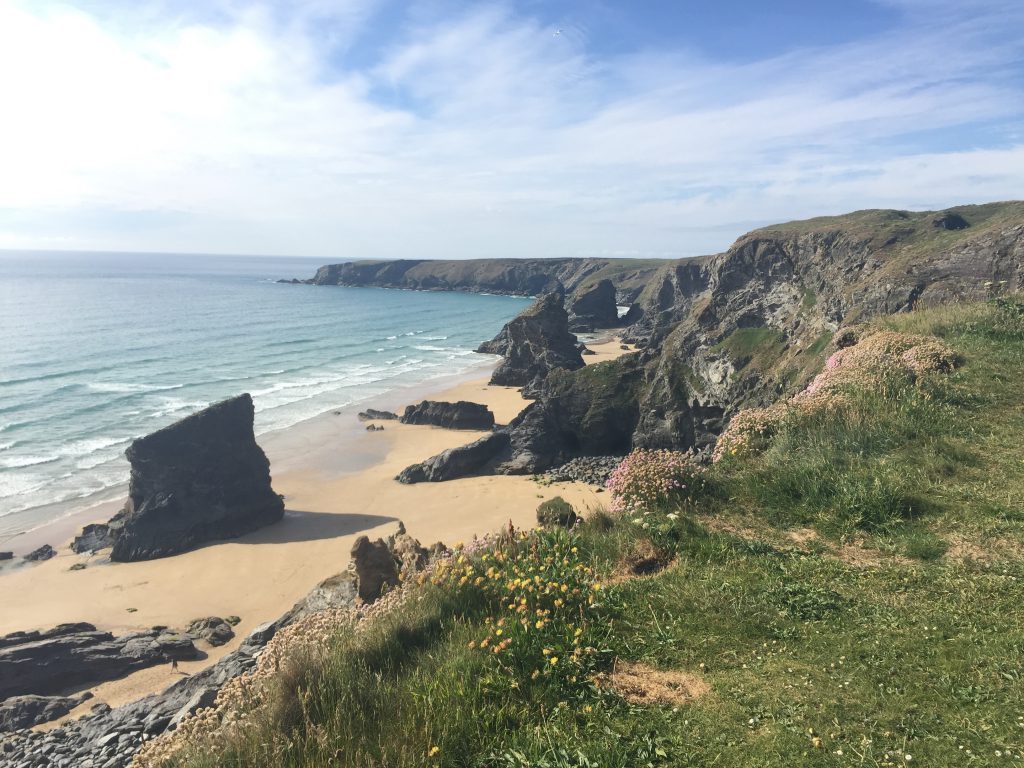 Our airbnb stay
This was our first airbnb experience and I couldn't wait to arrive at Flittermouse Cottage. Our host greeted us and showed us around the property. It was beyond all my expectations and the photos didn't do it justice! It is a converted barn which has the original beams in it. The lounge/kitchen is upstairs with a little balcony and it was fully equipped and comfortable. The bathroom and bedroom downstairs were beautifully decorated too. I've included some images below and there's a little tour at the end of my 24 week pregnancy update video if you want to see more.