In May I started a mission to get off my arse, so I decided to follow the Couch to 5K program. One reason I decided on running rather than other exercise is that I've always wanted to do a 5km race and it's on my 30 before 30 list.
I found a couple of ladies from my local area who wanted to do it also with the aim of doing a parkrun at the end. We're really lucky that on our development there's a huge park with a path that goes all around it, which has been perfect for building up stamina and getting to 5km. There are so many great running routes in the area which I can't wait to explore now!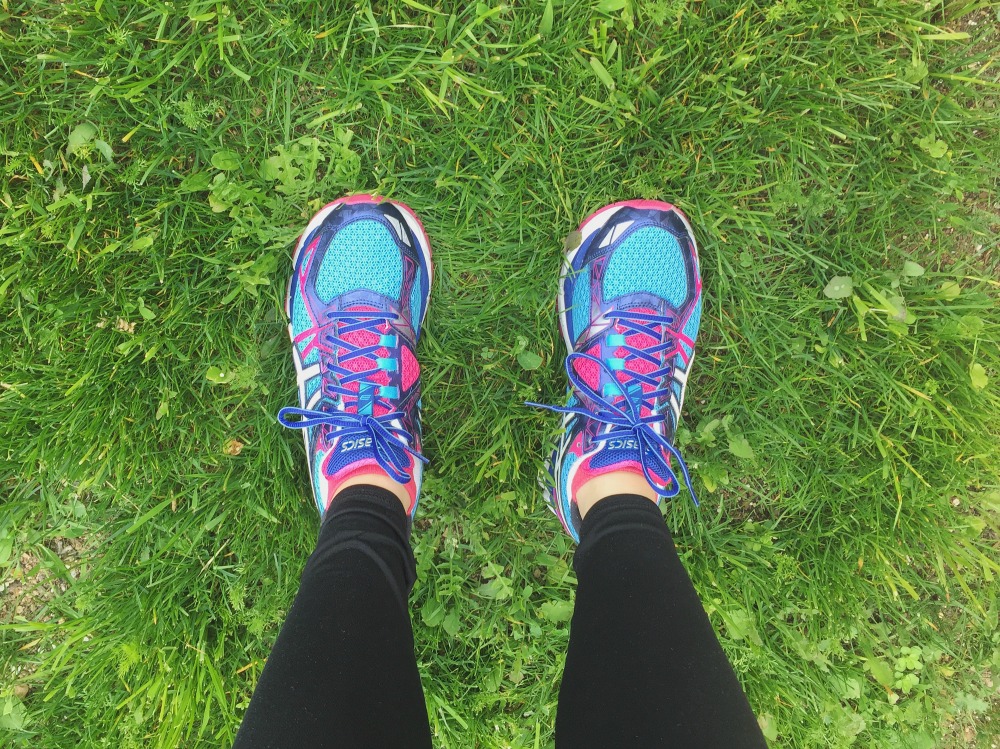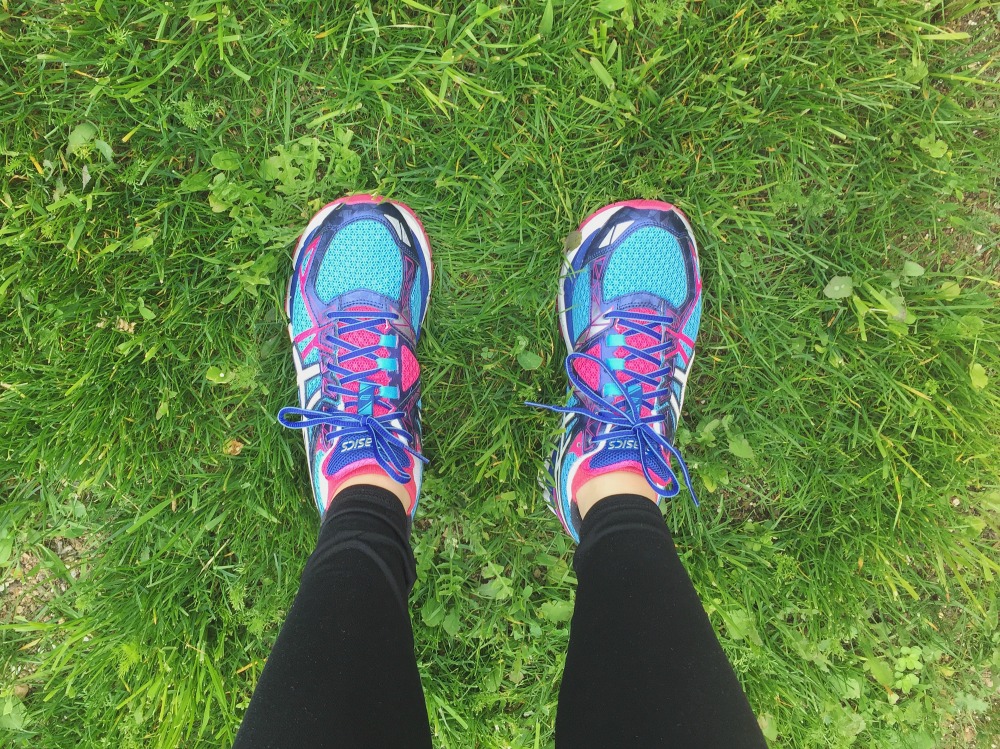 Couch to 5K
Week one – Bloody hell I am so unfit I can't even run for 60 seconds very well. And I look like a beetroot!
Week two – Okay, this isn't too bad, but why oh why are we running up all these hills. Are you trying to kill me?
Week three – I shouldn't have looked ahead. How am I going to run for five minutes next week, the thought of running for 3 minutes straight this week is beyond me.
Week four – I've realised I need more practise. I can't go running out with the ladies without seeing if I can actually do it first. So now I'm running 4-5 times a week to get in a practise with my other half first. Actually, this five minute run isn't so bad. I CAN do it. Maybe it's all in my head.
Week five – Bring it on! All the runs were different this week and the idea of running 20 minutes straight filled me with dread. But y'know what, really easy! Okay, not quite. It scared the hell out of me and I thought I wouldn't be able to do it, so I slowed myself right down and it was one of my slowest runs, but I didn't stop.
Week six – After running 20 minutes straight last week I thought this would be a breeze. I was exhausted come the first day and really struggled through it. Day two wasn't that bad and running 22 minutes straight felt okay. I slowed it down just as much as I had last week and I did it without collapsing in a heap on the floor. Red faced and puffing along I'm glad week six is done.
Looking back on the six weeks so far, I've come a really long way. About this time last year I tried the Couch to 5K with my other half and failed during week three. The first run of week one and two I couldn't even finish. I was probably going too fast at his pace which is why I failed so miserably. I am really happy with how far I've come and excited that in three weeks time I'll be running my first parkrun!
Week seven – Oh my gosh I'm running 25 minutes flat, that's nearly half an hour. That's so very close to my goal. Or is it? Looking at my mileage I'm nowhere near 3 miles or 5km in those 25 minutes. Will I get anywhere close in 30 minutes?
Anyway, I did it! I completed week seven and it felt good!
Week eight – The final week in this app. Two runs at 28 minutes and then a 30 minutes run. My second run this week I had really bad tummy muscles. I'd managed to pull them and they were so sore the day after Day 6 of #30DaysofYoga (which is amazing. DO IT). But I managed to plod on through even though it was only my 11th fastest run. Day 3 I did on my own in the middle of a lovely hot sunny day. That was a mistake! I don't think I've sweated that much in this whole process (sorry TMI). It was so ridiculously hot and there wasn't any shade. Every few minutes I'd look at my watch and really struggled through slowly. The only thing that got me through was listening to the Undisclosed podcast. But hey, I've completed the app!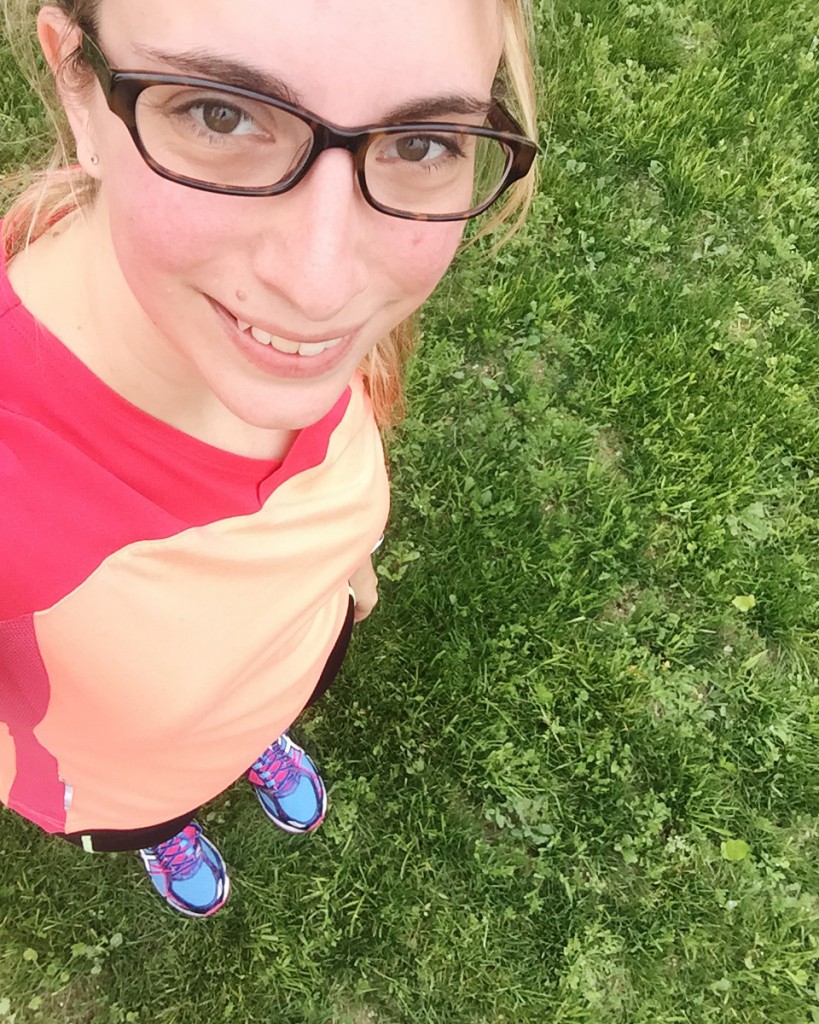 Parkrun first timer
Setting my alarm for 6:45 on a weekend was a huge challenge. Parkrun doesn't start til 9am but I really wanted some porridge for breakfast and I wanted to eat two hours before the run so a 7am breakfast call was a must. Breakfast down we headed to the parkrun early so we could find somewhere to park. Luckily I'm always super early as we ended up in the wrong place and had to drive around to the right car park after much faffing with google maps.
I was nervous but I needn't have been. There was someone there to give us newbies a brief on what will happen and what the route is which was really reassuring. The route was quite flat and going through some playing fields and then around a lake. It was beautiful but my goodness it was hot! I was praying for rain half way around. It seemed to go on forever.
I found it hard to remember what my normal pace was and so I was getting frustrated with myself that I had to walk a couple of times for 30 seconds to get my breath back. Each time I walked my knees would hurt so I started running again. Looking at my runkeeper I was keeping a faster pace than usual which was probably why I felt exhausted!
But I did it! I got lapped TWICE! Although I think the chap that lapped me twice was actually running further as I saw him finish while I was still on my first lap (how on earth do people do it in under 18 minutes?!). I got cheered on which is always helpful – even on my runs around the park at home I sometimes get a cheer from walkers – it gave me that boost to keep going. When I rounded the last corner I sprinted (as much as I could anyway) to the finish and picked up my token. I really wanted to collapse right there but I got my barcode and token scanned and went for a walk to cool off.
It definitely was a challenge but I can't wait til next week! Time: 34:56 I'm very happy with that!
What next?
Having a challenge seems to be what gets me out exercising so I've decided to carry on with zenlabs app and do the 10km training plan. I've started swimming once a week and hope that on the weekends I can either go cycling or for a longer walk so I'm mixing up my exercise with a bit of cross training. I'm also doing yoga two or three times a week in the morning as it feels like a good way to start the day. I was hoping to carry on doing yoga most days but I don't want to over do it and injure myself. From what I've read, rest days are just as important.