Yesterday the Aldi baby event started and I headed there as soon as Eleanor went down for a nap. I left her with my husband and rushed off to see what they had.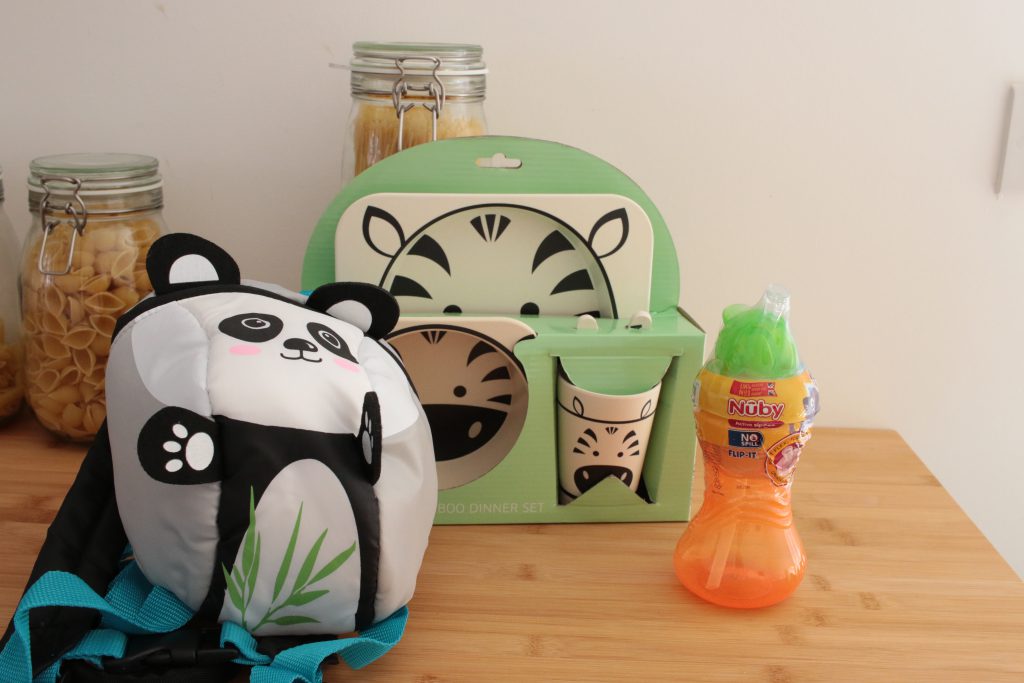 My local store isn't huge so they didn't have everything that I'd seen online. The one thing I wanted they had plenty of. I absolutely adore this zebra print plate set. At the moment my daughter doesn't use plates or bowls but she will at some point. Am I the only one to just dump all the food on the table? The dinner set is made from bamboo and it came in a few different animal designs. But how could I resist the zebra at £4.99.
I didn't buy the toddler reins backpack originally. I went home and then drove to Mothercare to look at car seats and noticed that their backpacks with reins were quite a lot more. So en route back we returned to Aldi and picked up the panda backpack. I think there were 5 designs, two pink and sparkly and two really cool ones with a rocket and robot. I went for the panda because I like monochrome. I really wish the other 4 designs weren't so obviously blue and pink. I'd have loved some other really colourful designs.
The backpack with reins looks great for when Eleanor is walking. You could fit some snacks and maybe a change of clothes in it. It cost £7.99 so definitely worth looking at if you want something with reins.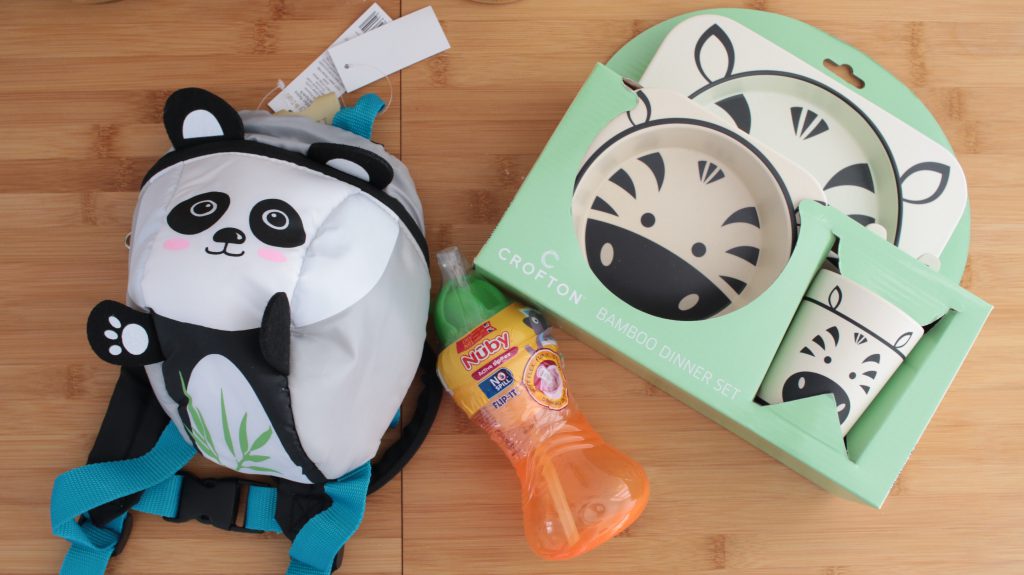 I also picked up a Nuby drinking cup which has a straw. They had about 3 different types of cups and I thought we'd give this a try when Eleanor turns 1. It has a soft silicone straw for her to drink out of. She loves sneaking a drink from my bottle with a straw so I thought she'd get on well with this. It cost £1.99 so we'll see how it goes.
They had so many other things that I liked but she doesn't need a lot so I refrained. I love the look of some of the Nuby bath toys.
Did you pick up any bargains at the Aldi baby and toddler event?