Last Friday I took the day off, dragged myself out of bed and headed to London for the #SLBloggerBash. My fiancé came with me on the train and we decided to walk up through Whitehall Gardens to Horse Guards where we watched the changing of the guard for the first time. I lived in London for years so I can't believe it's the first time I've seen it. We had a really crap view though when in Horse Guards Parade as we didn't realise it was happening and arrived bang on time.
Flat Iron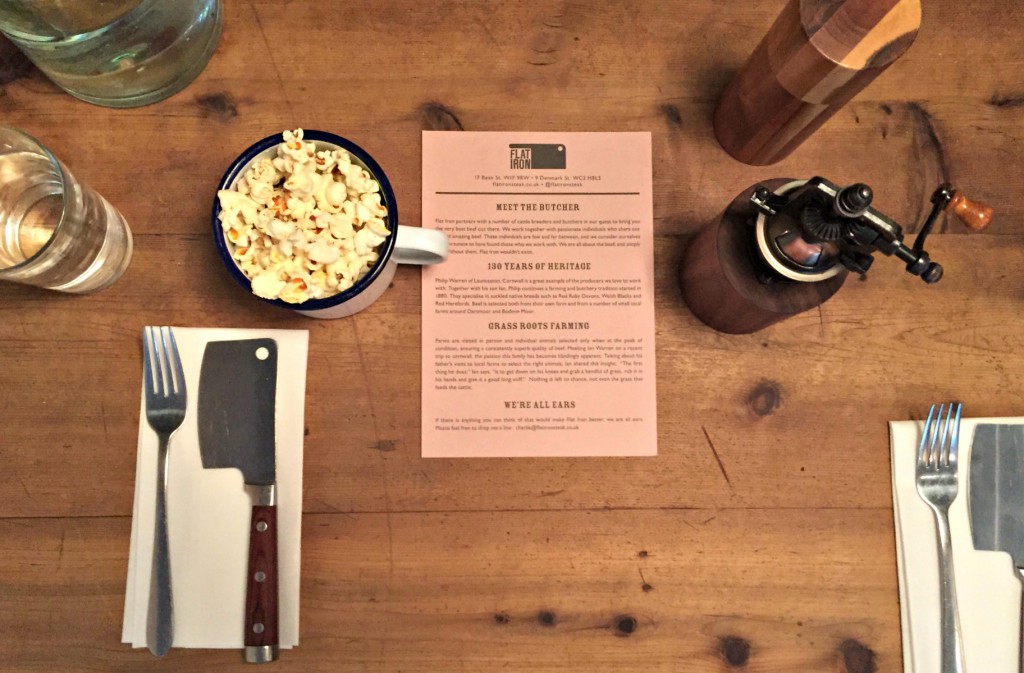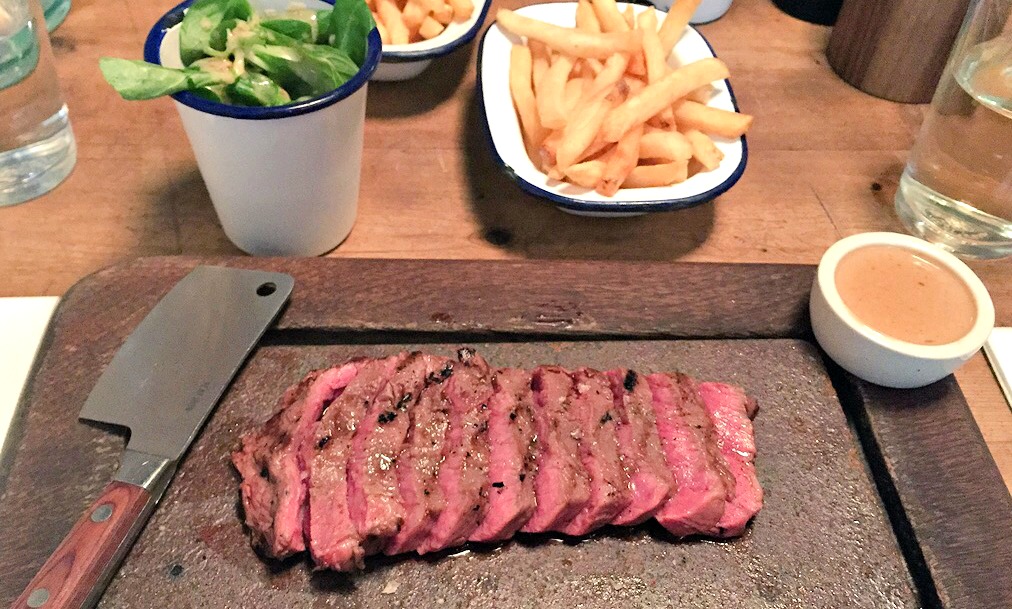 Feeling our tummies rumbling we headed to Soho to go to my favourite steak place. Flat Iron is an amazing steakhouse, with a really simple menu. I've been here several times and I usually go for the Flat Iron Steak for £10 and have the dripping cooked fries and peppercorn sauce with it.
We luckily arrived just as it opened and were the first people in. Once seated we were given water in a jar and popcorn in a little mug which was great to munch on while waiting for our orders to arrive. By this time the place was filling up with the lunch time crowd fast! Every time I come the steak is so tender and just melts in my mouth. By the time we left there was a queue out the door. And from what I can remember they don't take bookings.
Riding House Cafe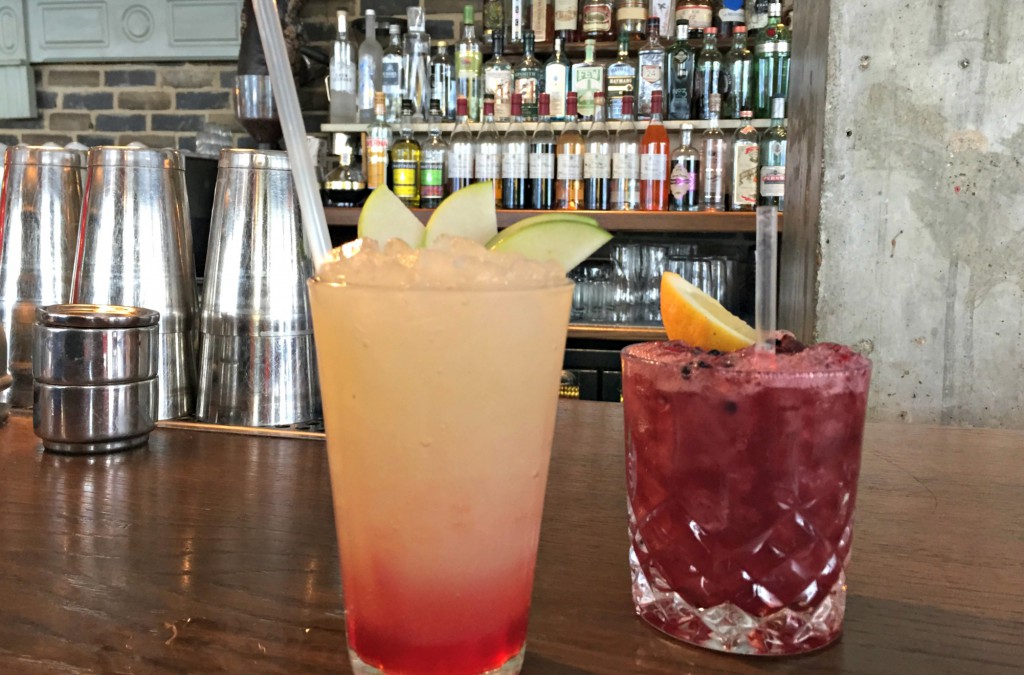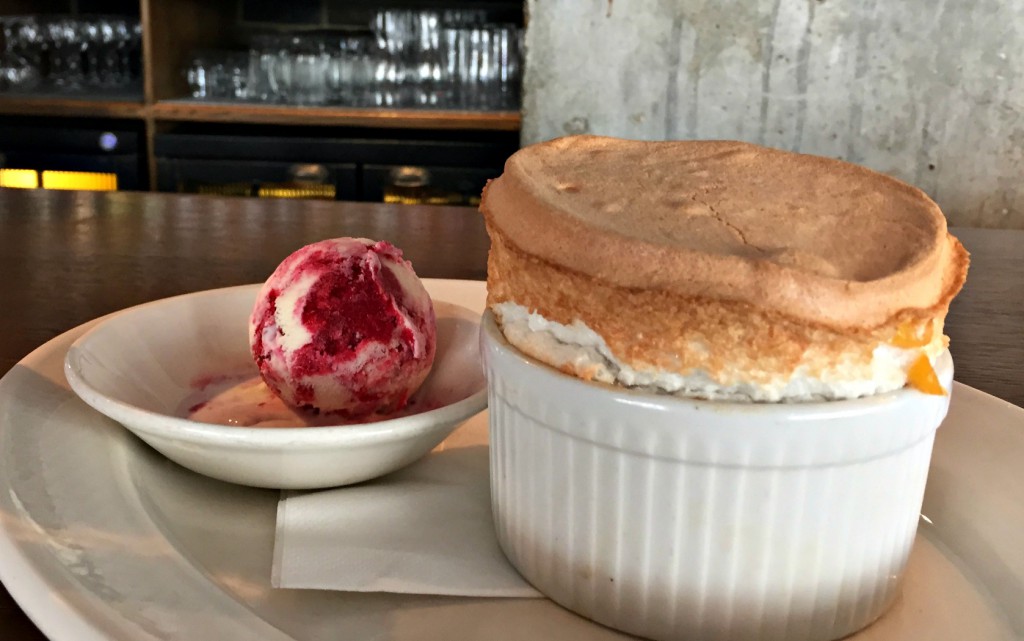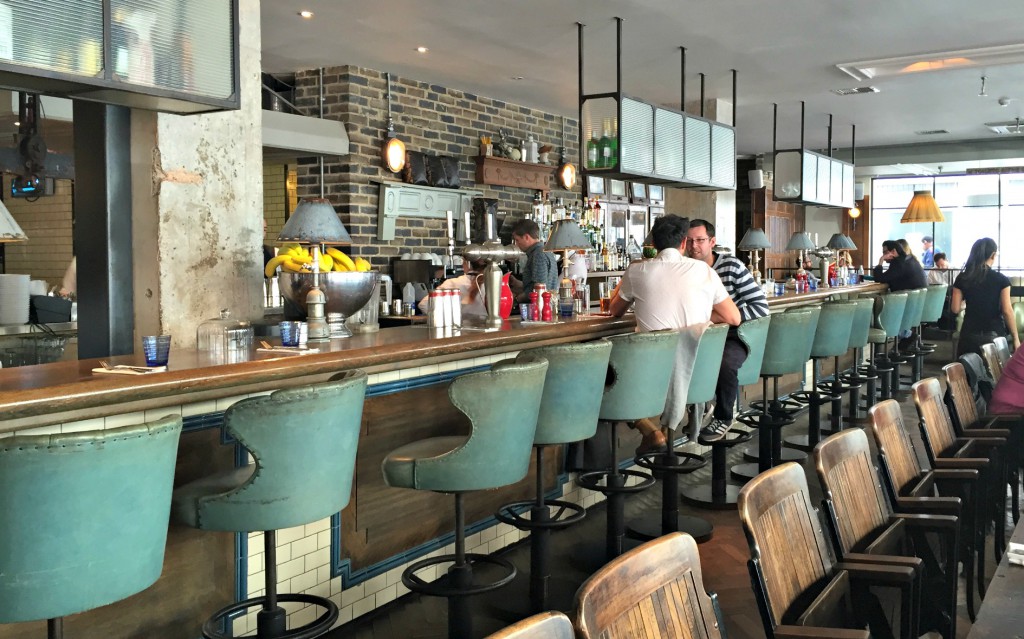 It was getting on to 1pm and I felt like I needed a little dutch courage before the event. I looked to see if any of my favourite bars were open and the Riding House Cafe just north of Oxford Street was. It's often quite full and you usually need to book, but there is a large bar area to sit at which is were we perched our bums for some dessert.
I decided to go for the peach soufflé while Simon went for a hot fudge sundae, which has delicious macaroons and honeycomb on it. My soufflé was AMAZING! It was so sweet and light. For some reason I could taste candy floss but Simon thought I was tasting things. With our desserts I went for a 'honey berry sour' cocktail which I fell in love with, it tasted beautiful!
#SLBloggerBash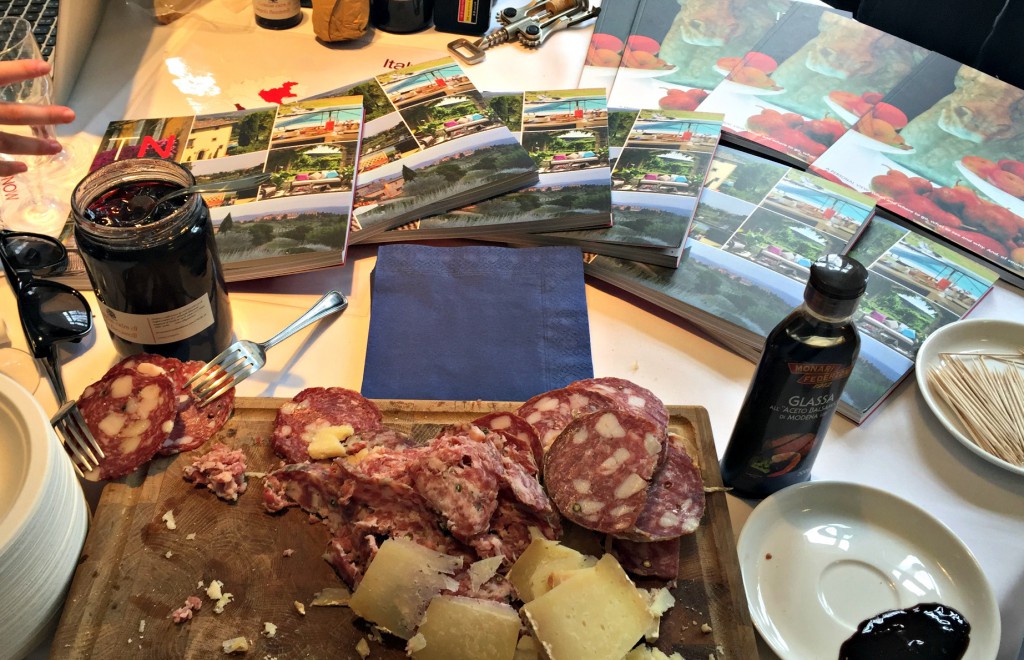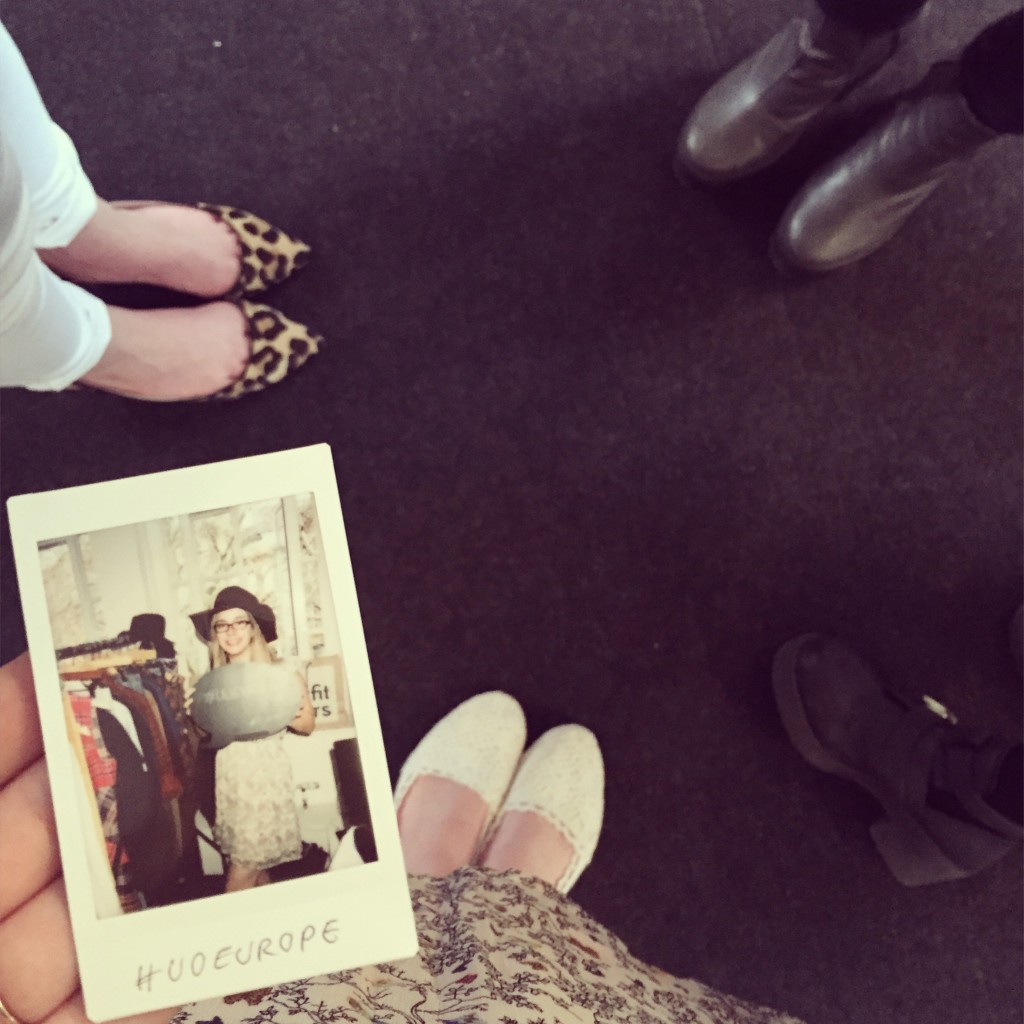 Photography wasn't on my list of priorities at the #SLBloggerBash event. It was my first blogger event and taking photos just skipped my mind. I was nervous about going own my own so I stalked the hashtag on Twitter to see who else was going. The lovely Lana from FashionFake organised for a few of us to meet up beforehand at Paperchase (it's huge and I didn't go in! That was a mistake). We met up with Hayley from The Glasgow Girl, Nicole from Nicole Coltman and Sophie from Darling Sophie. They were all so lovely!
Inside there was rug boules, selfies to take, competitions to enter and my favourite, wine tasting with Tuscany Now. Not only was there delicious wines to taste, but also cheese and meat! I really could have snacked on that all afternoon, it was ridiculously yummy. I'm addicted to Italy so this was always going to be the stand for me. A HUGE thank you goes to Scarlett Dixon and Search Laboratory for organising the event and inviting me.
Misato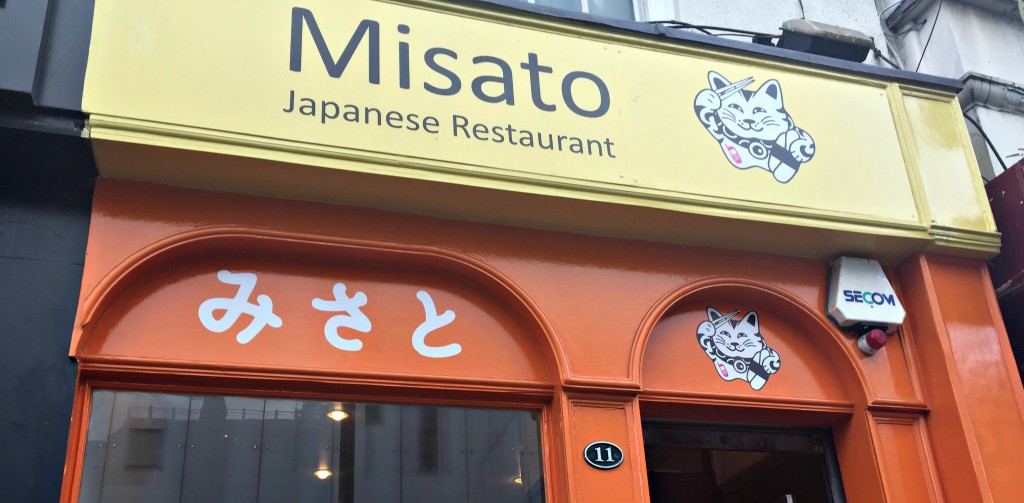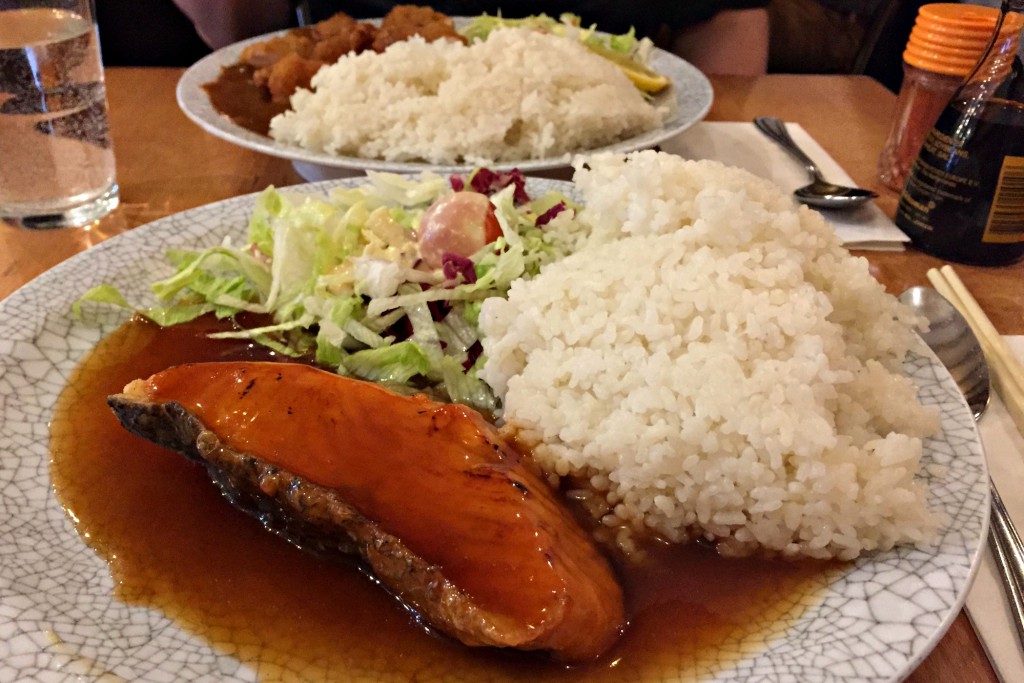 After a quick pit stop at the Kowloon Bakery in China Town for a char siu bun (completely wolfed this down, I wish I'd bought more) we went to my best kept secret in London (shush, don't tell anyone). I'm so glad we got here early as there was only one couple in front of us in the queue – we got there just before 6pm. When I've been before the queue has been out the door!
You don't come here for glitz and glamour as you can see from the entrance. It's just really damn good Japanese food at decent prices with HUGE portions. t's not the prettiest of restaurants and it doesn't pretend to be, it's more canteen style. This place is all about the food, and it is definitely worth the wait. I went for my usual salmon teriyaki and Simon chose the chicken katsu curry. I was really gutted that neither of us finished our plates – we'd both (me!) eaten so much already. I just couldn't leave London without coming here.