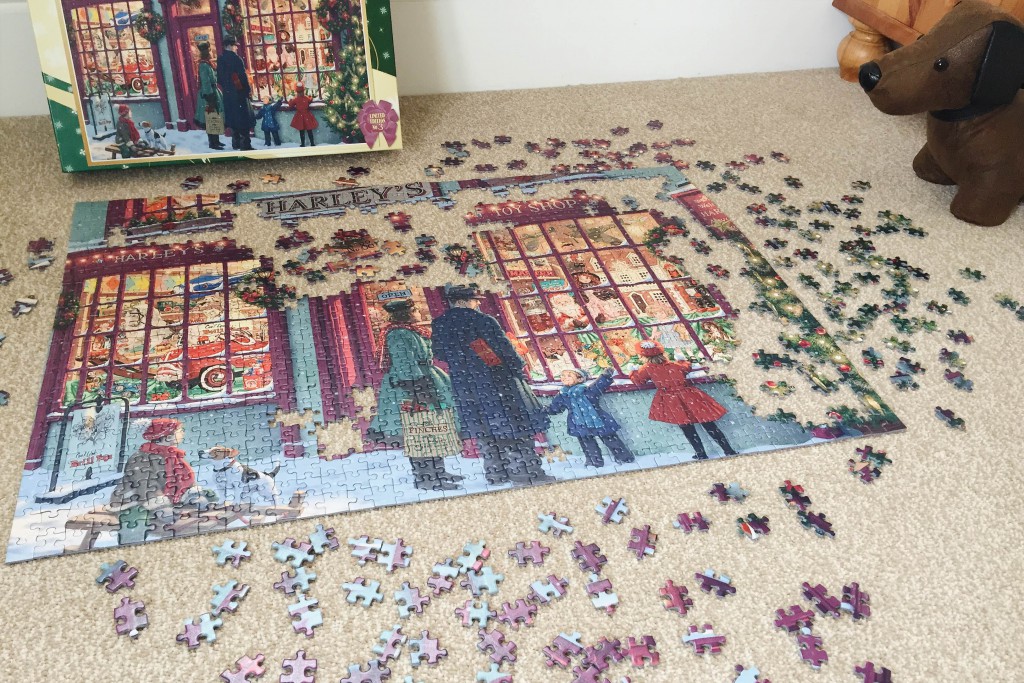 Last weekend I decided to switch off from social media and the computer, laptop and tablet. I barely even touched my phone either. It didn't start off intentionally. The bank holiday weekend started with no alarm, a lie in and a yummy breakfast of croissants and pain au chocolat. The house had got a bit messy and there were still boxes that hadn't been unpacked since we moved eight months ago, so the aim for Saturday was to CLEAN and TIDY! It felt so good to throw out so much crap.
Sunday we had a fry up for breakfast before getting to work on the downstairs. We rearrange the living room furniture and I LOVE this new layout. It works so much better and once we've finished decorating I can't wait to share it with you. Before it was the sofa facing the TV and then a snuggle chair that never got used. Now it's the snuggle chair in front of the TV and the sofa at a 90 degree angle. The snuggle chair is so comfy for us both to sit on but it also makes the room more sociable. When you walk into the room the first thing you see is the chairs rather than the TV, and that's what I wanted. I don't want the room to revolve around technology.
However, after moving the room around I didn't really feel up for cleaning the rest of the downstairs so I started a puzzle. My other half bought me this puzzle for Christmas and it's 1000 pieces. I've never felt like I've had time to do it. We spent a good 5-6 hours doing it on Sunday and then more on Monday. It still wasn't finished. Time just flew by while doing it together and chatting. It's not very rock and roll but it was fun. Most of all, it completely relaxed me. I hadn't been that happy in ages. The entire weekend felt like bliss. I wasn't rushing around or stressed about anything.
Monday's breakfast was salmon and scrambled eggs on toast, which is my favourite indulgent breakfast treat. We puzzled a bit in the morning and then headed out to IKEA, Next Home and a huge M&S. We picked up some bits from IKEA for the house and had meatballs for lunch. I don't really like the meatballs and wish I'd just gone for a hotdog. Is it only me that doesn't like their meatballs? The gravy seems to make me feel a bit sick. They had lamb on the menu a couple of months ago and that was amazing. M&S and Next Home weren't a success but gave me lots of ideas for how I want the house to look when we have some money for furniture. It made me really excited to make our house homely.
Monday evening we watching The Best Exotic Marigold Hotel and it really finished off the bank holiday perfectly.
Lucky me I also got Tuesday off for the Queen's birthday or something like that, however Simon had to work. All alone in the house those worries and stresses started to creep back in. I went back onto social media and turned the computer on after 3 days and fell straight back into usual habits and I definitely don't feel as good. But hey we've all got to work. This has definitely taught me that switching off now and again is really important.