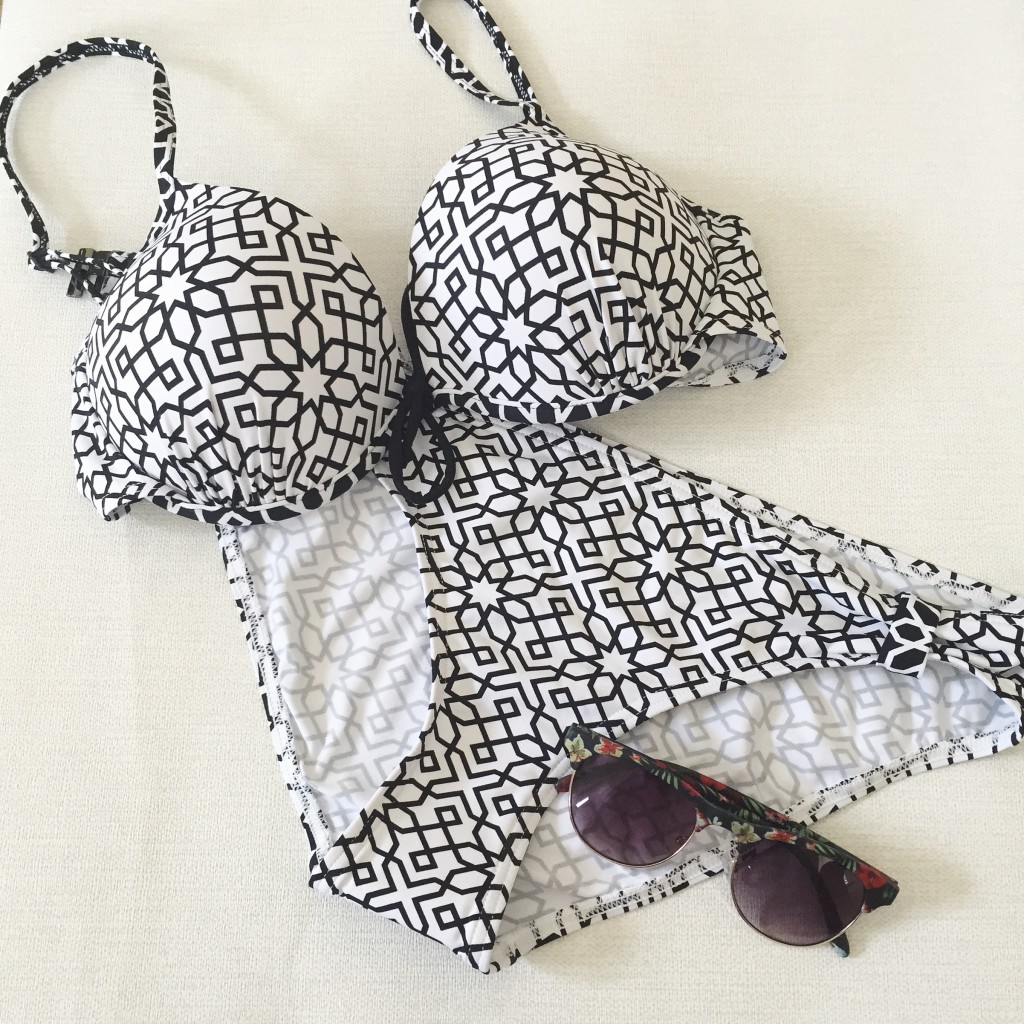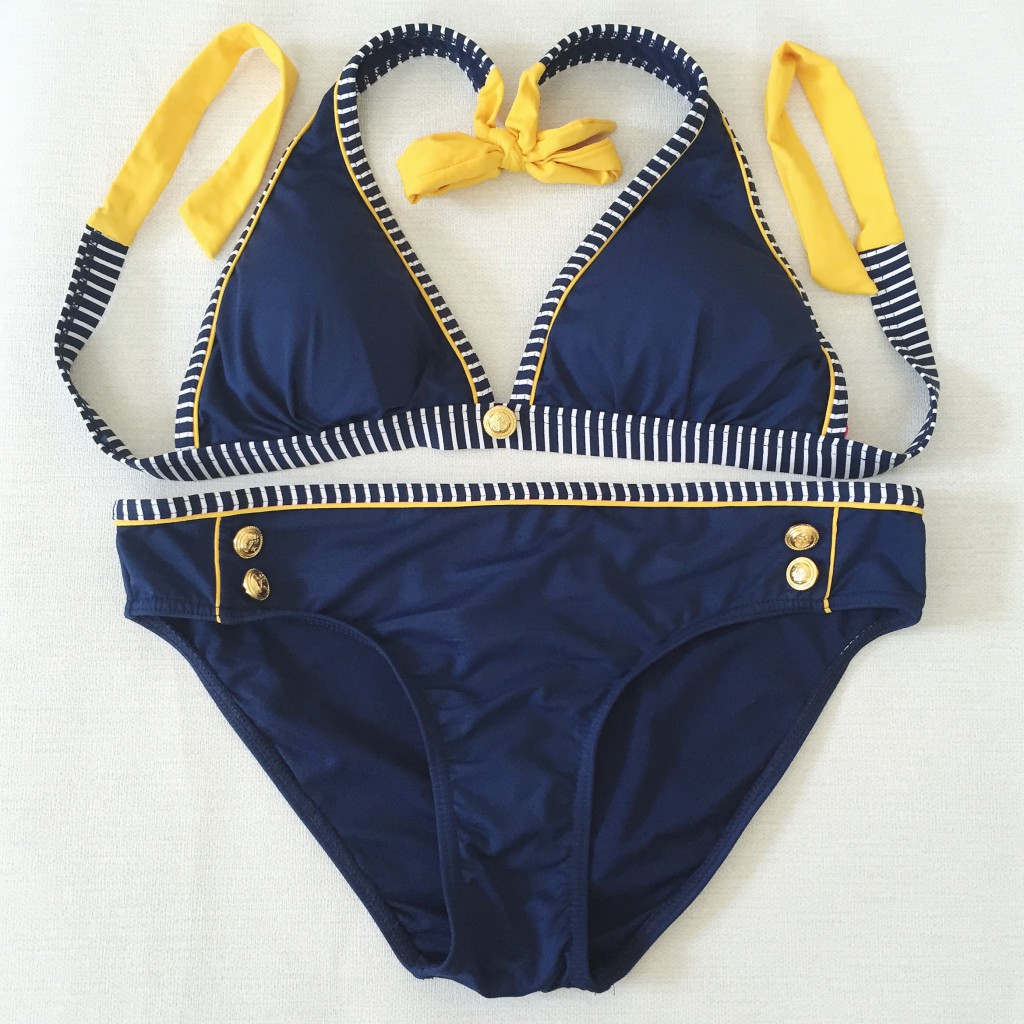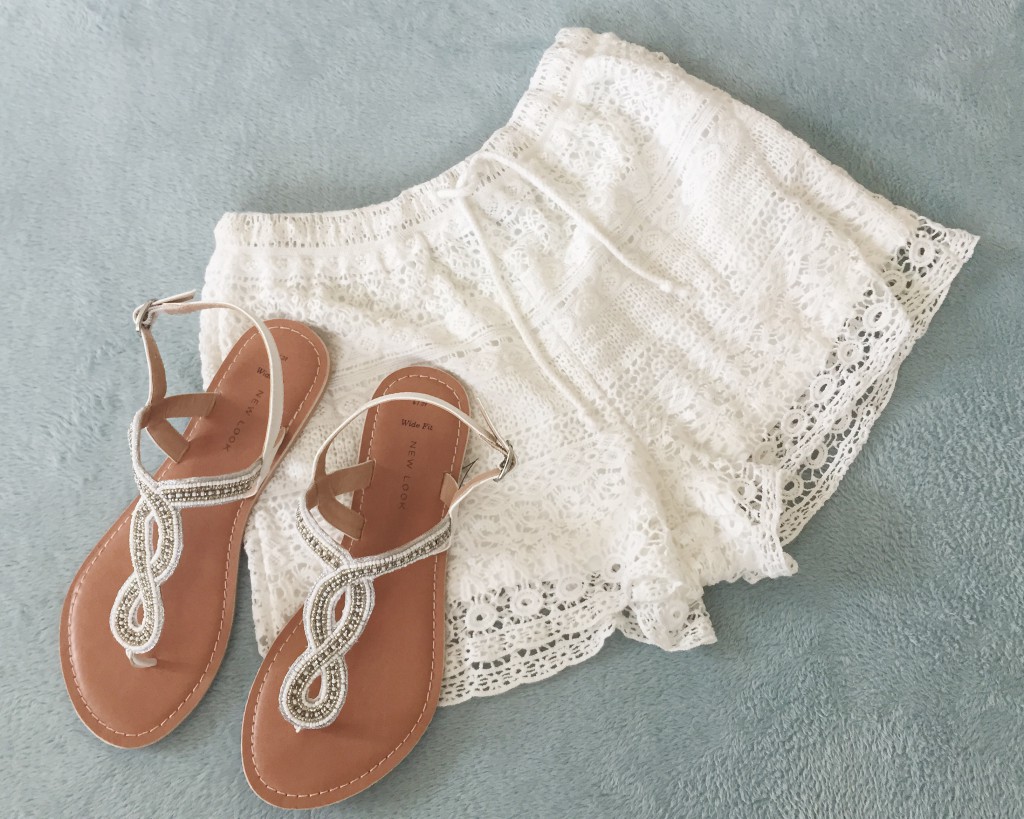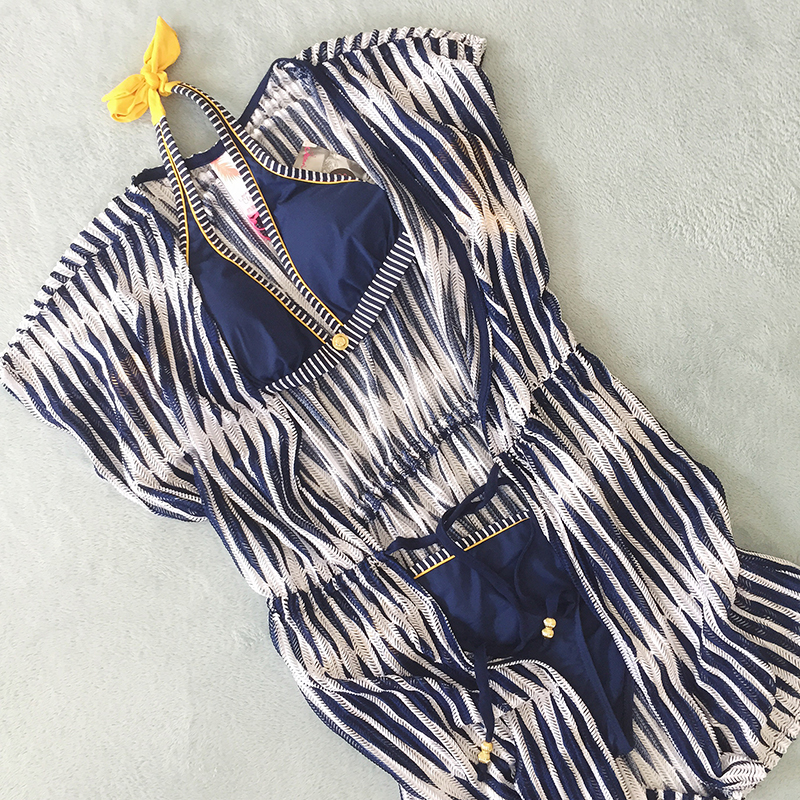 The other week I got so excited that we booked our honeymoon, I went straight out and bought some bikinis and beachwear. I headed straight for Primark for some cheap bikinis and cover ups. They have so many pretty designs but I limited myself to just one from there – the blue, yellow and white striped detailed bikini with gold buttons. I also picked up the beautiful blue and white striped cover up which goes over it perfectly. I also picked up a cream one that is really similar. You can't go wrong with Primark bikinis, right.
I then headed to New Look and I found a lovely bikini but the size didn't fit and when I went to exchange it they didn't have my size and it was in the sale – sob! But I did get these gorgeous white crochet shorts and wide fit white beaded swirl sandals. The sandals are wide fit and I have very narrow feet and they fit perfectly – no idea how someone with wide feet will get these on! They're really comfy and I can't wait to wander around the beach in these.
I was after a plain black bikini but I've really struggled to find one that fits. I really wanted a bra style bikini to have some support, so this mono optic bikini top and bikini briefs from Next was perfect. I love the pattern and hope it will look amazing with a tan.
Now I am just counting down the days until we jet off on our honeymoon and I get to wear all this!