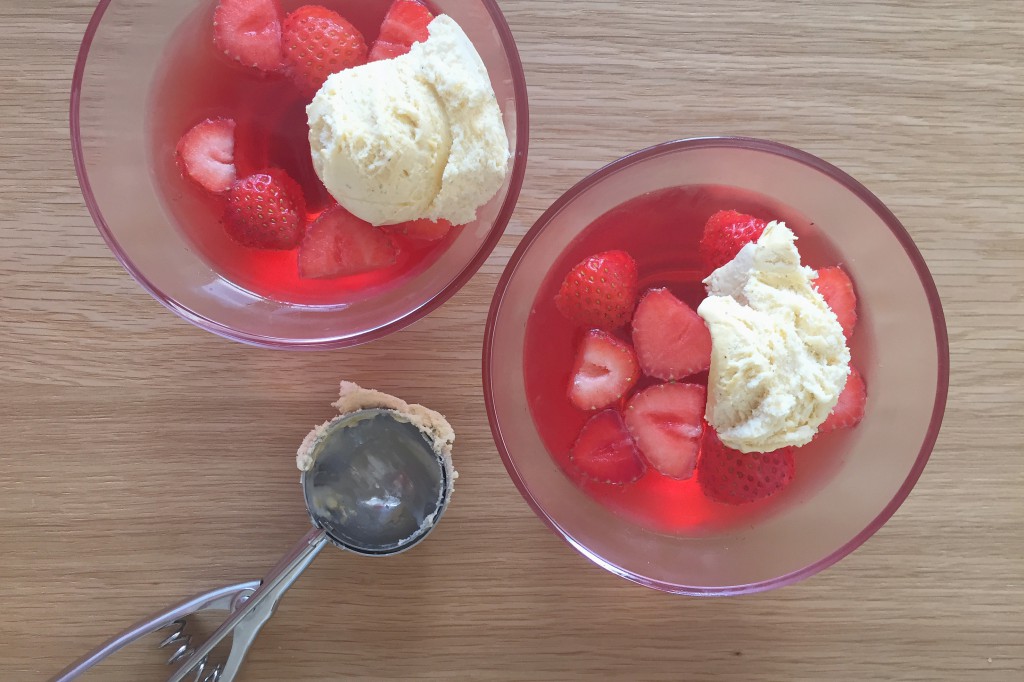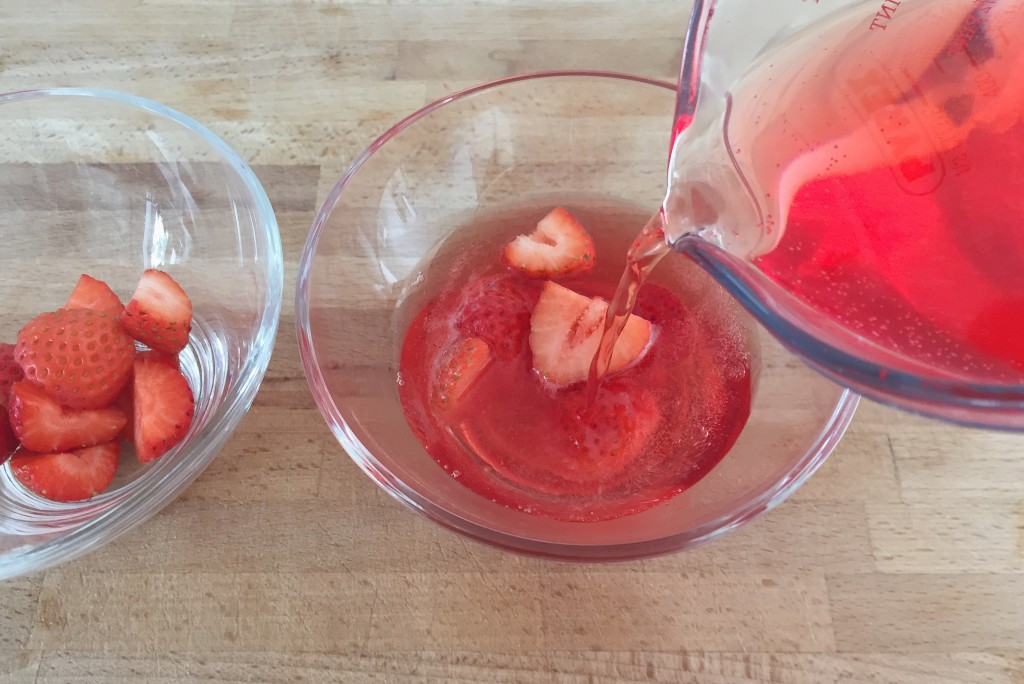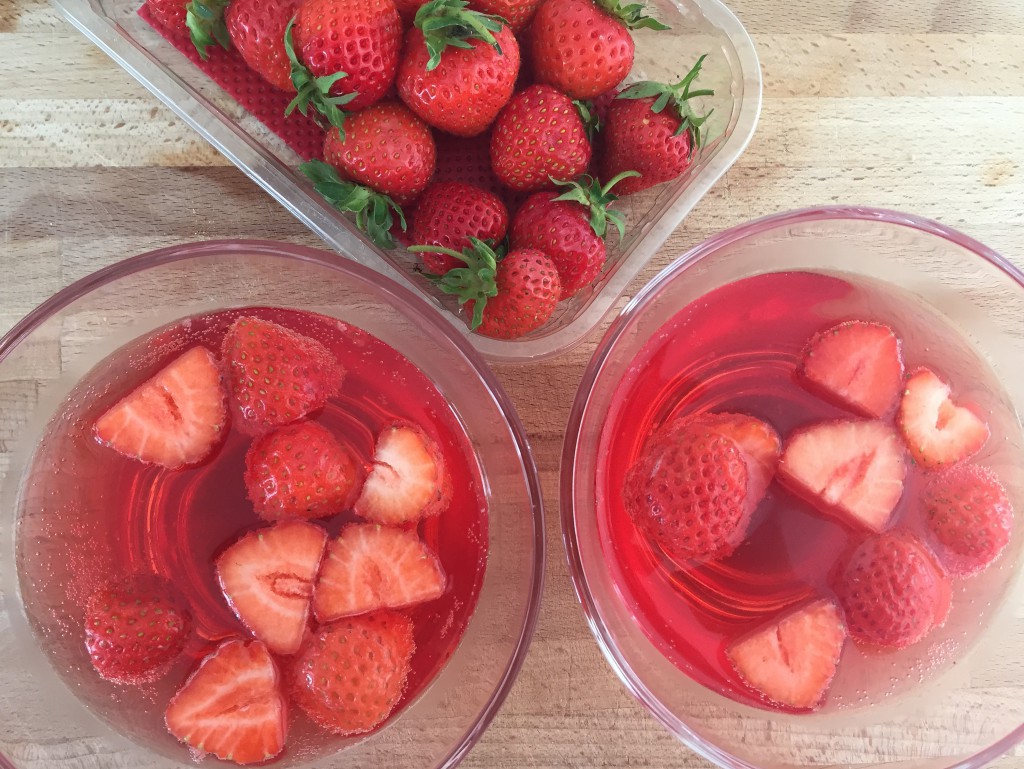 I adore strawberries and when I heard that Shloer had a limited edition strawberry punch drink I had to try it. I'm addicted to Shloer as a non-alcoholic alternative. However, it's taken me months to get hold of this as at first it was only available in Waitrose (and not any of the three stores near me) and then it was just never available. I've finally got hold of it, obviously, so I decided to make a strawberry Shloer jelly with it – and drink it, yum!
My mum brought over lots of strawberries and I had no idea what to do with them so jelly seemed like the best option – as well as a smoothie. I used Hartley's strawberry jelly cubes to make this as it's just so easy. For the amount of water it suggested, I used half boiling water and half Shloer – it makes it all bubbly!
To serve two I used half the pack of Hartley's and halved the recipe on the back. Instead of cold water I used Shloer, simple. I added lots of strawberries to a bowl and covered it with the jelly mixture, then popped it into the fridge for about 4-5 hours. A large dollop of ice cream on top finishes it off perfectly. It has strawberries in it, that makes it healthy, right?
I like experimenting in the kitchen, especially with the warmer weather trying different desserts. When I worked part time I had plenty of time for cooking and baking but now I don't and it makes me sad. Need to get back in the kitchen!