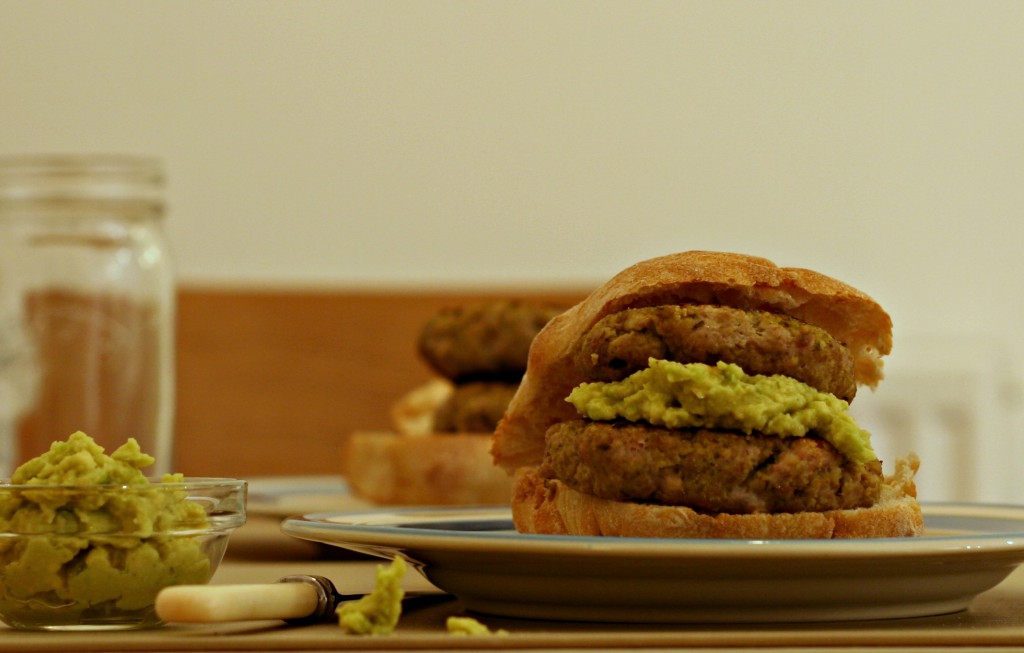 I'm going to admit it now, I really don't like turkey. It's bland and boring at Christmas and I much prefer a good ham. However, turkey burgers are my new favourite burger. I couldn't find a recipe I liked so I stripped it back to basics of meat and breadcrumbs.
This is a recipe for pesto turkey burgers. I have a new found love of pesto, which if you've been reading awhile you'll know this is strange as I hate vegetables. I tried this recipe the other day and served it with sweet potato fries and it was so yummy and filling. Last night I really wasn't that hungry so I didn't cook sides. This recipe served 4 but really if you're loading up with sides you could easily stretch this out to serve 6 with mini burgers. I was stuffed!
Avocado is still on trend, right? We're still slathering it on toast with eggs? I don't usually like avocado either (shock horror!). But it's a bit like my favourite GBK burger with avocado and bacon, I just don't notice it.
These burgers take about 15 minutes to make, so they're really quick and easy for a fast evening meal. They're definitely going to be written up for my recipe box.
Can I just say, bring on the lighter evenings! I hate taking photos in the dark. I am so looking forward to cooking in daylight and eating outside in the garden. Who's with me?
[amd-zlrecipe-recipe:9]