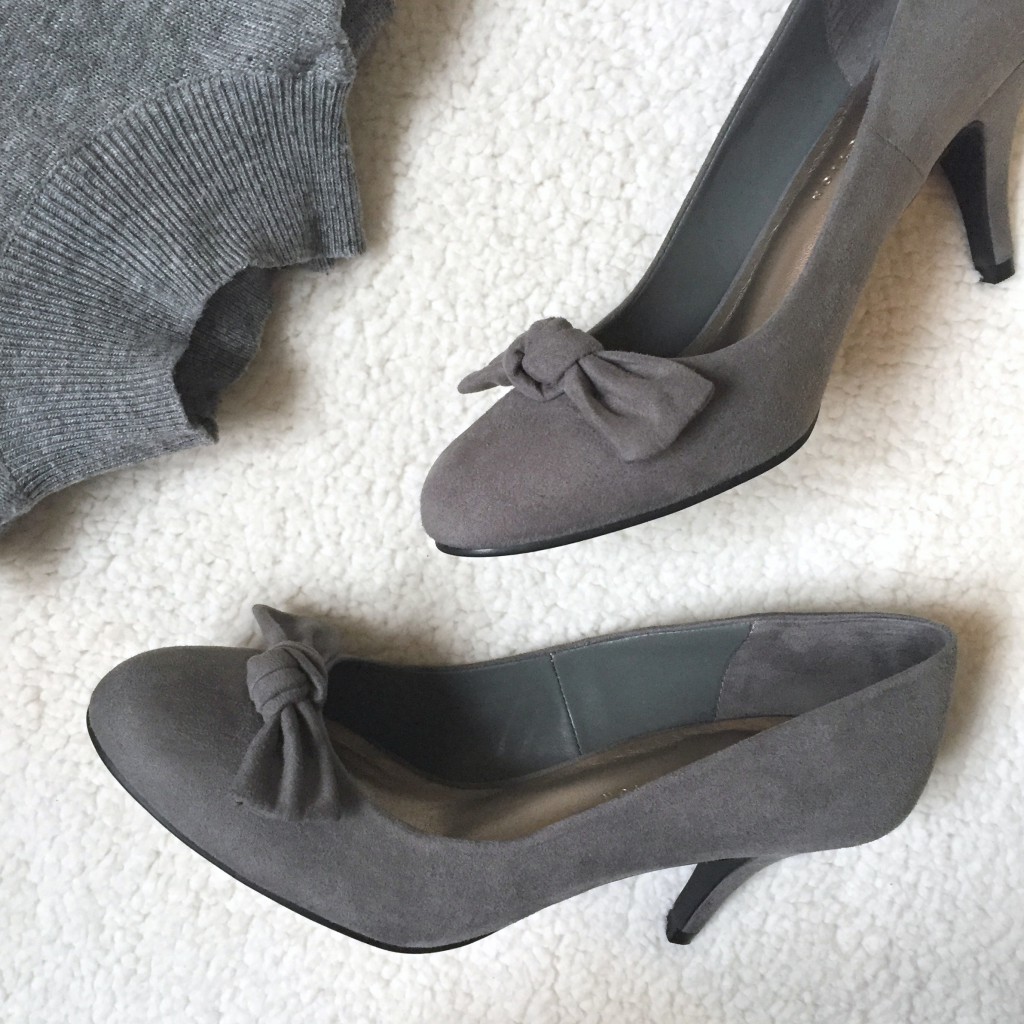 I've been desperately hunting some new heels to wear to work and I have finally found some that I've fallen in love with. Shoe shopping is a nightmare for me because I have narrow feet and heels just fall off me. I like Marks & Spencer's as they offer half sizes which makes things a little bit easier for me. Does anyone else struggle with this?
I have a few black heels so wanted something different that I can get away with wearing with jeans, dresses and smart suits. These grey faux suede courts are perfect and go with so many outfits in my wardrobe. This year I'm going to give away a lot of my clothes as there's so many items that don't get worn. When I bought these shoes I tried them on with about eight outfits to check they looked good with lots of different items. If they didn't they would have been returned. I want to declutter my wardrobe and only have items that work well with everything else – and then maybe they'll actually get worn! I have items in there still with tags on from years ago. I can't be alone in this.
These grey heels are so comfy, which is something I've found with all my M&S shoes. I'm no longer buying shoes just because I like the look of them when they don't fit properly or aren't comfortables, as I know they'll just sit in the bottom of my wardrobe collecting dust and never get worn. A shoe clear out is happening now.
I'm actually really excited to add these to my workwear outfits. They're just so beautiful and smart for the office – although I so wish I could get away with comfy boots and trainers!