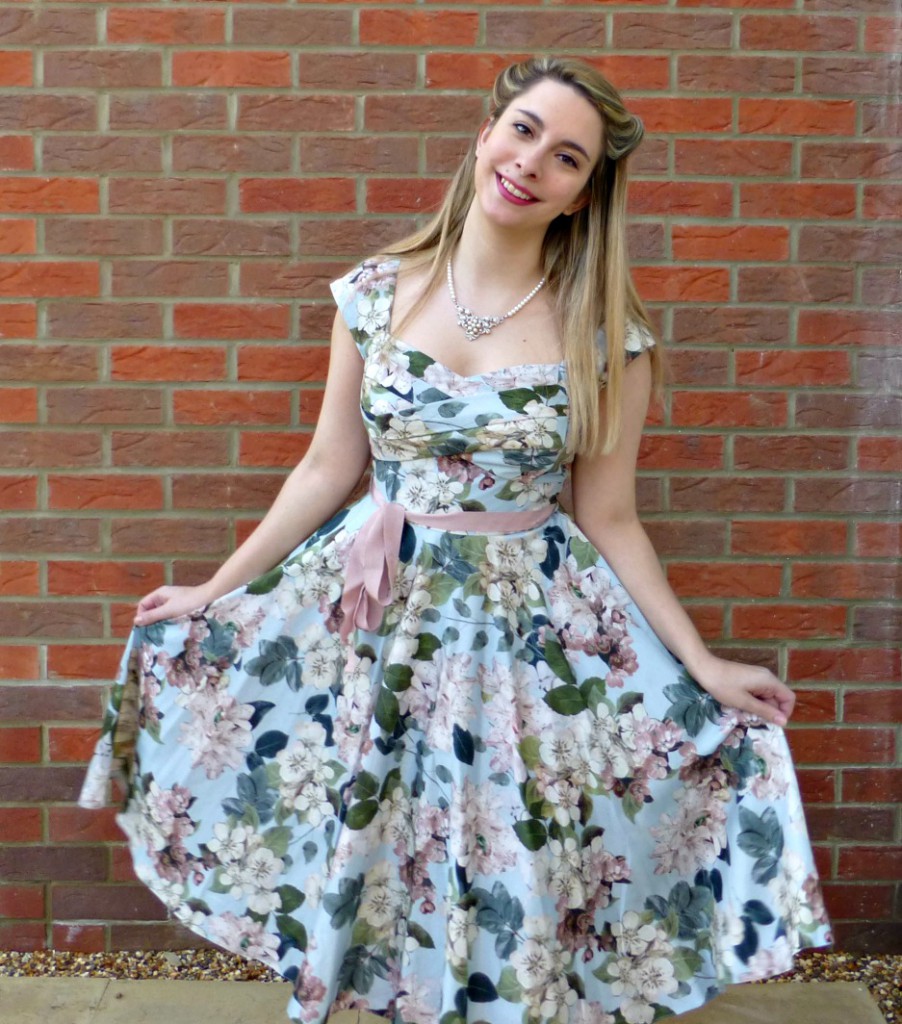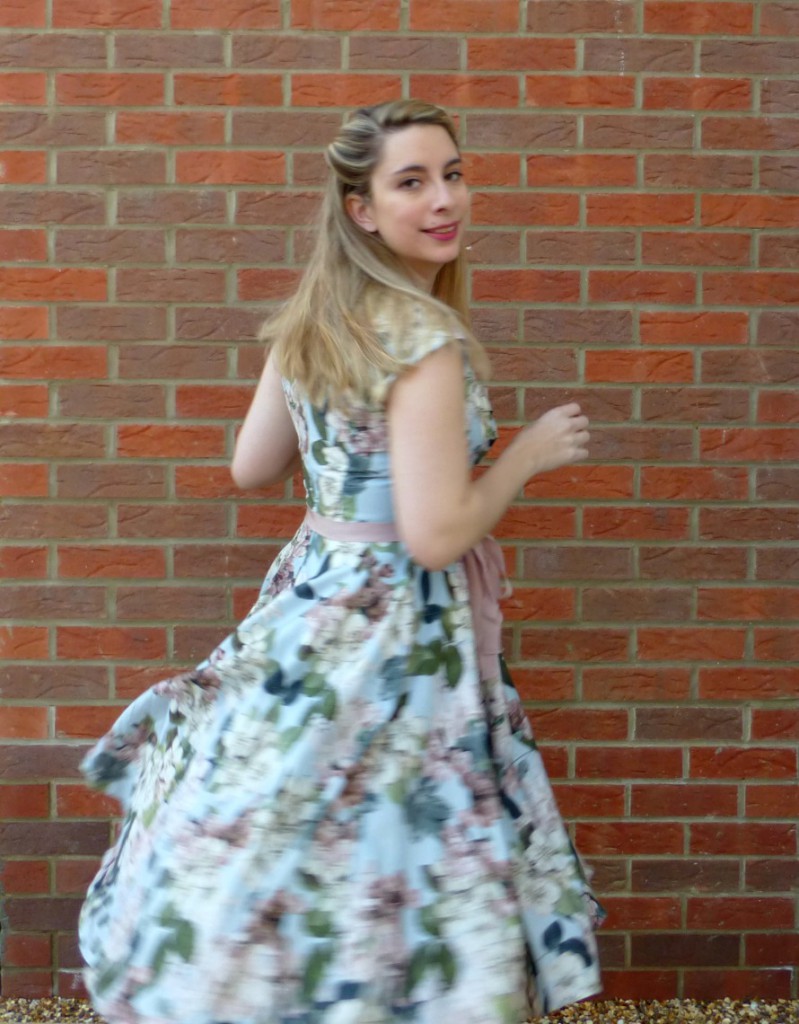 I bought this beautiful vintage style dress for a wedding I'm attending this summer and I couldn't resist wearing it! It's so gorgeous and I love spinning around in it and feeling just amazing. It's from Phase Eight, which I've never shopped at before, but I feel in love with it as soon as I walked past the shop. It's perfect for the wedding and I didn't mind spending that little bit extra on it as I'll get so much use out of it.
I like going to see vintage style singers perform, like Amy Baker, so I have the best excuse to wear this dress out to watch. I really desperately want the Annabel satin shoes that they suggested and I wear with it. And they have a matching clutch. With my own wedding coming up I can't afford to splurge, but my goodness they're so pretty! Although, if I could get away with wearing this dress up the aisle I most certainly would.
I need some lessons in vintage hair styles! Actually, really, my hair doesn't style. It just does this. If I attempt curls or backcombing it falls out. I have tried so many products and I have just given up. Two little puffy bits on the side of my head is as vintage as I'm going to get it. Sob! And yes, I am actually curtseying. That's a thing now.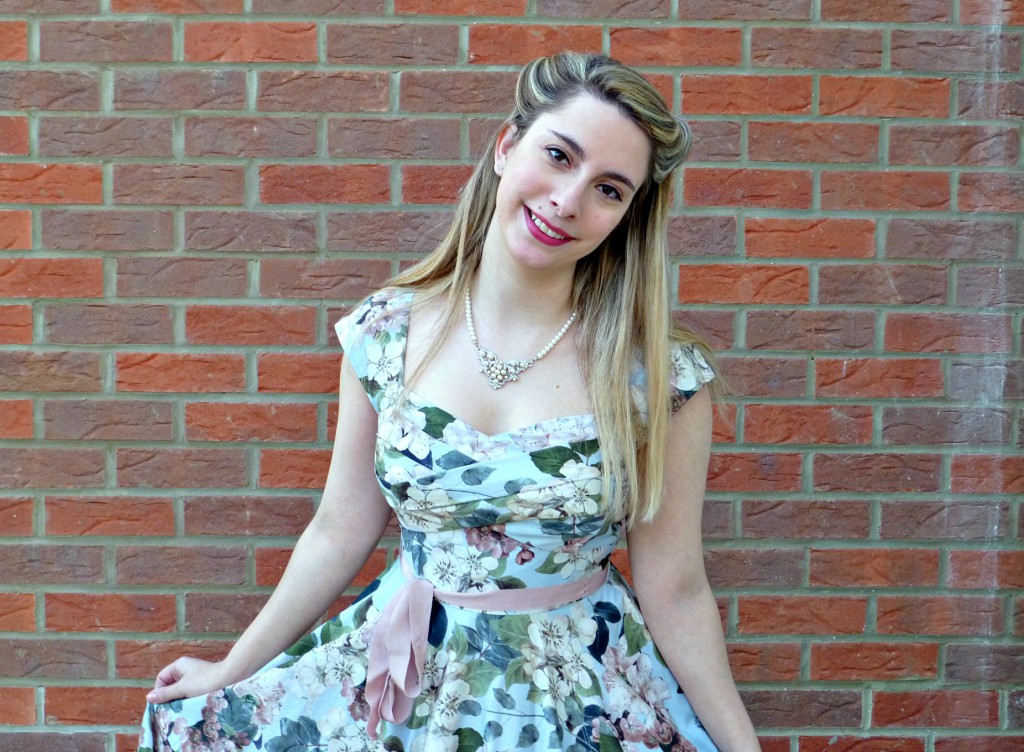 Phase Eight Adele Blossom Fit and Flare dress, John Lewis necklace