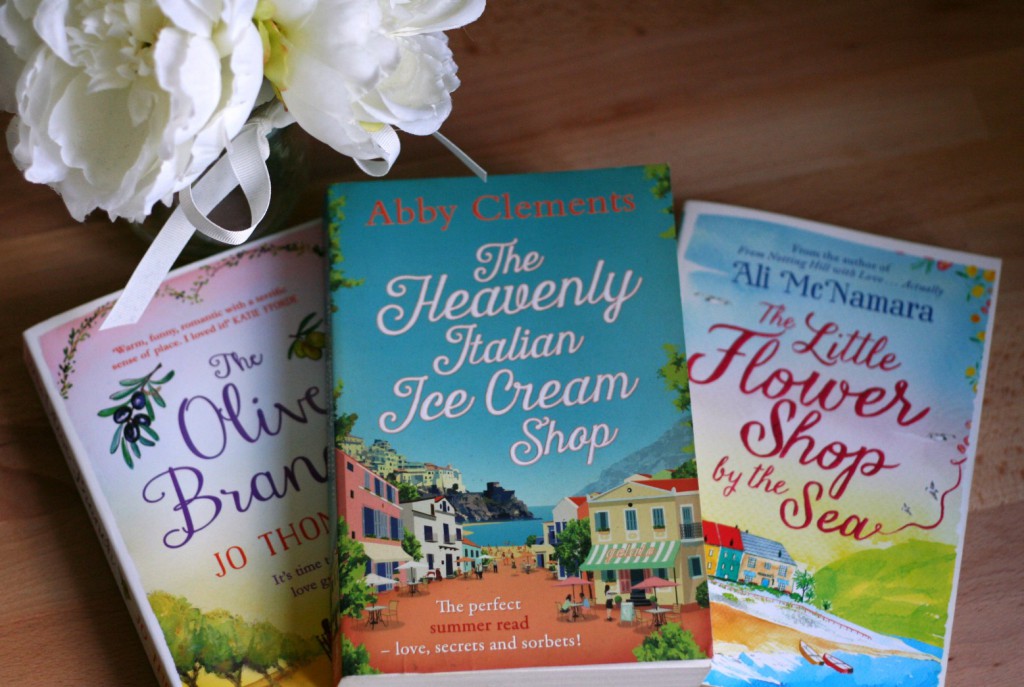 I took five books away with me to read on honeymoon and I read four of them. On my bookshelf this time round is The Little Flower Shop by the Sea by Ali McNamara, The Heavenly Italian Ice Cream Shop by Abby Clements, and The Olive Branch by Jo Thomas.
Seaside flowers
The Little Flower Shop by the Sea is Ali McNamara's 6th book. I've read all her previous books so I knew I had to pick this one up as soon as I saw it. I fell in love with the characters in this book, they were so vivid and alive. I found the main character Poppy really relatable and I just wanted to keep on reading about her.
Ali has built a very strong sense of community in St Felix and it's such a vividly described town – I want to live there! I loved all the characters in this book, from the bubbly and optimistic Amber to Jake the flower grower. Ant and Dec were firm favourites and all the characters were important to the storyline.
I read four books while on honeymoon and this was the one first. The characters stayed with me throughout the holiday and I kept thinking about them while reading the other books. I so hope Ali McNamara writes a sequel for this book, or I'll just have to reread it soon.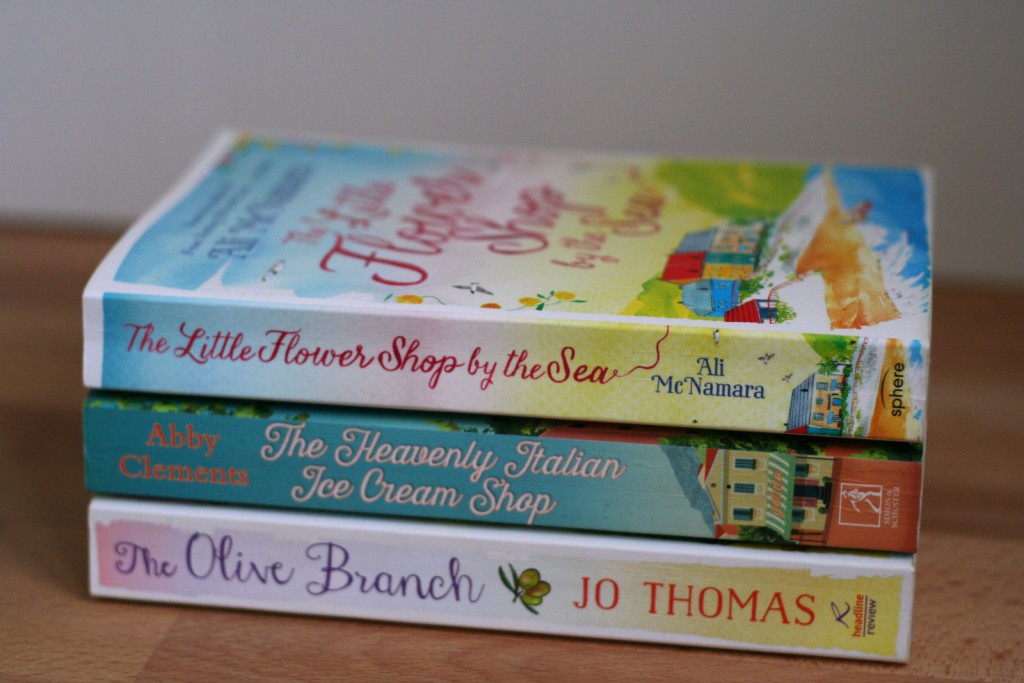 Ice cream heaven
The Heavenly Italian Ice Cream Shop is a sequel to Vivien's Heavenly Ice Cream Shop, so go and read that one first – it's amazing.
Anna and Matteo are running their ice cream shop in Brighton and making some yummy flavours. But even though business is booming, Matteo isn't happy and misses his family and Italy. So it's time for a new adventure for them to Sorrento.
Anna's sister Imogen lives with her boyfriend in Brighton and is a photographer. But there isn't much work for her abroad so she's stuck at home.
This book is pure escapism and is a quick and easy read while relaxing on a sun bed. I loved the characters in the first book so it was great to find out more about their lives in this book. It's strange that in the first book I liked Anna's story more, but this time round I just wanted to know about Imogen. It's a delightful and romantic read for the end of a hard day.
Mediterranean olives
The Olive Branch by Jo Thomas. After a drunken night out, Ruthie Collins bought an Italian farmhouse with an olive grove on eBay. She's too proud to admit that she's made a mistake so she heads to Italy. When she arrives she finds herself in torrential rain and battling a goat that doesn't want to let her into the house.
As soon as I saw this book was set in Italy I had to buy it. It reminded me of the film 'Under the Tuscan Sun'. Jo Thomas has the ability to transport you to southern Italy, where the book is set. The book was a bit predictable but I really enjoyed it. It was beautifully romantic and I couldn't put it down.
---
I also tried to read Shopaholic to the Stars by Sophie Kinsella and I just couldn't read it. I found that Becky Brandon was just making me cringe and I couldn't relate to her. I remember struggling with the last one too, so maybe I've just grown out of the series.
What are you reading at the moment?