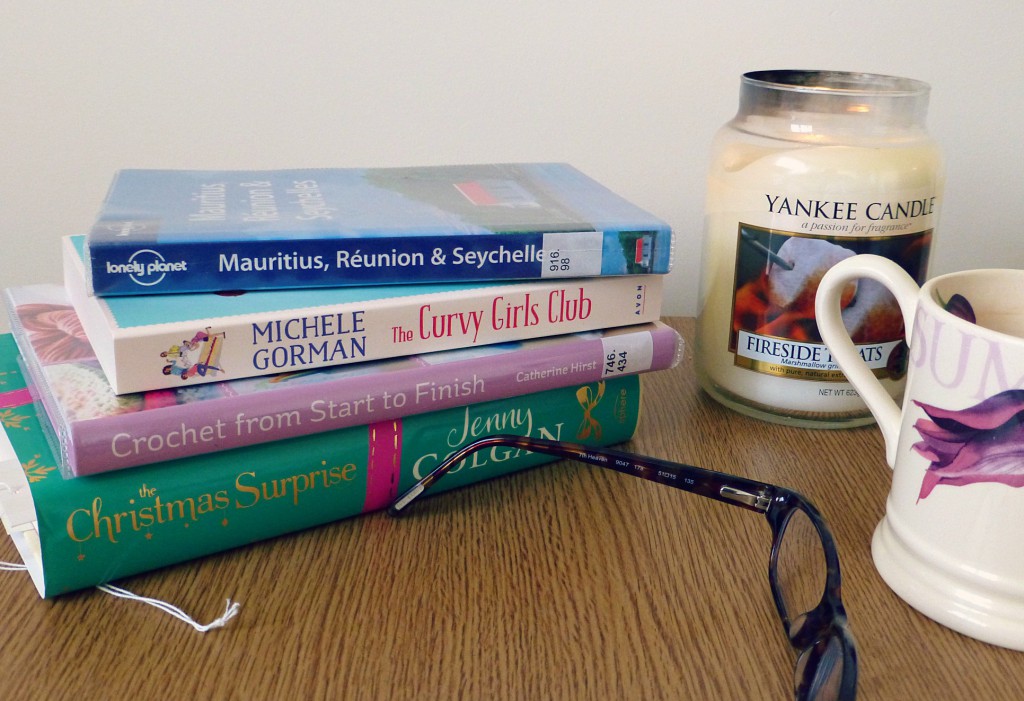 I love reading but I never seem to have the time, which is why I'm still reading Christmas themed books a month on. I love curling up with a good story or exploring another country in a travel book. At least this time I'm getting honeymoon ideas rather than day dreaming of holidays in Hanoi or California. I think my honeymoon plans are a bit OTT and I can only dream, but that's another post.
I adore Jenny Colgan books and have been reading them for years. I really like chicklit and how I can be completely absorbed into someone else world for a bit. After a stressful day at work there's nothing better than a bath and a good girly book. The Christmas Surprise is the third book (threequel?) in her Rosie Hopkins sweet shop novels. I'm half way through and I've already cried with the characters and laughed out loud.
I recently was given The Curvy Girls Club by Michele Gorman which I've seen a lot about on Twitter. To be fair if this was in a shop the book cover wouldn't have screamed "pick me up" at me, but the blurb has proven to me that you shouldn't judge a book by its cover. Once I've finished my current read this is the book that's coming to bed with me.
When I was younger I loved the library. Winchester library was always my favourite as it had so many books to choose from. My local library now isn't that bad but I tend to use it for nonfiction. I've been crocheting for about a year now on and off but taught myself from guessing patterns and I do make quite a few mistakes. I found this book on display in the library and thought I should start from scratch and learn some of the basics again to make sure I'm doing it right. This books has really easy directions with drawings to help you learn. It has a useful conversion chart between UK and US and tells you all about the different yarn – why do the Americans have to call Aran yarn Worsted, and chunky bulky, it's so confusing! There aren't really any patterns in it but it's a really good introduction to crochet.