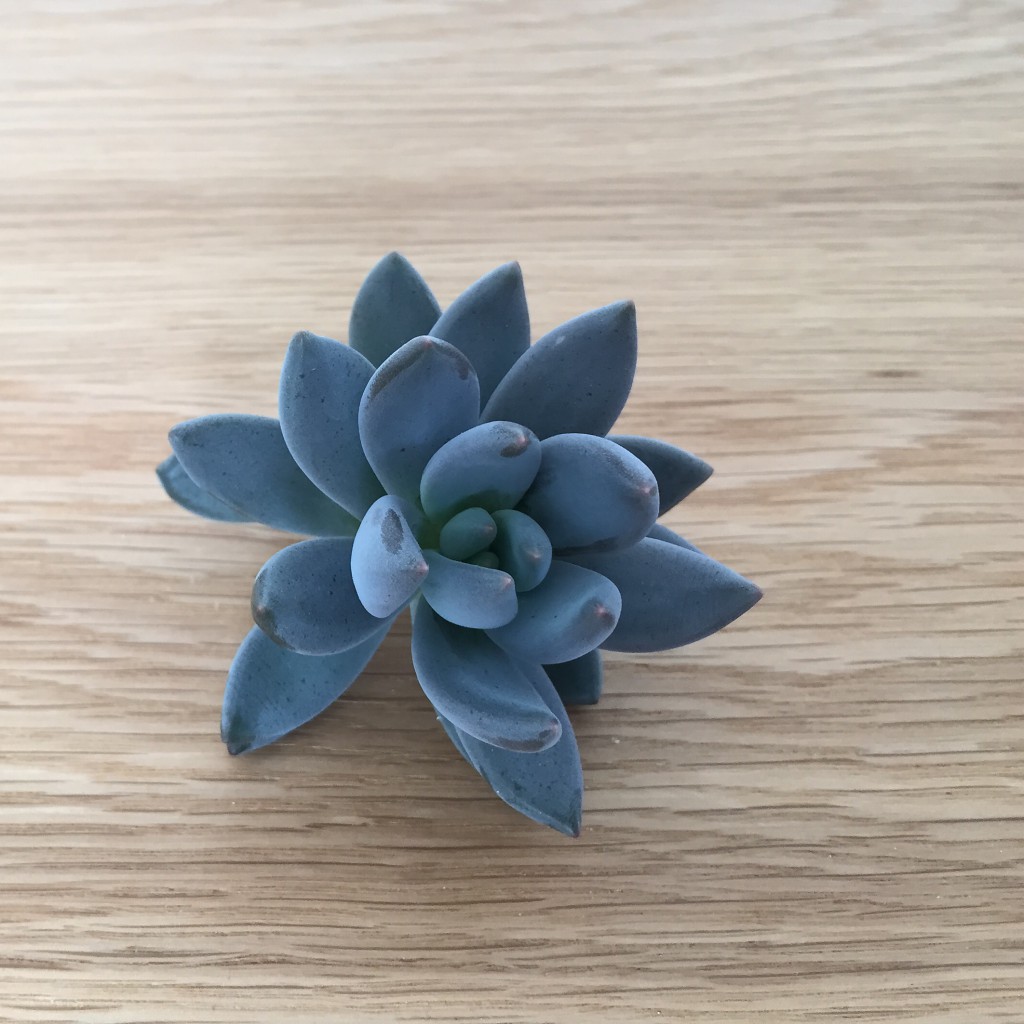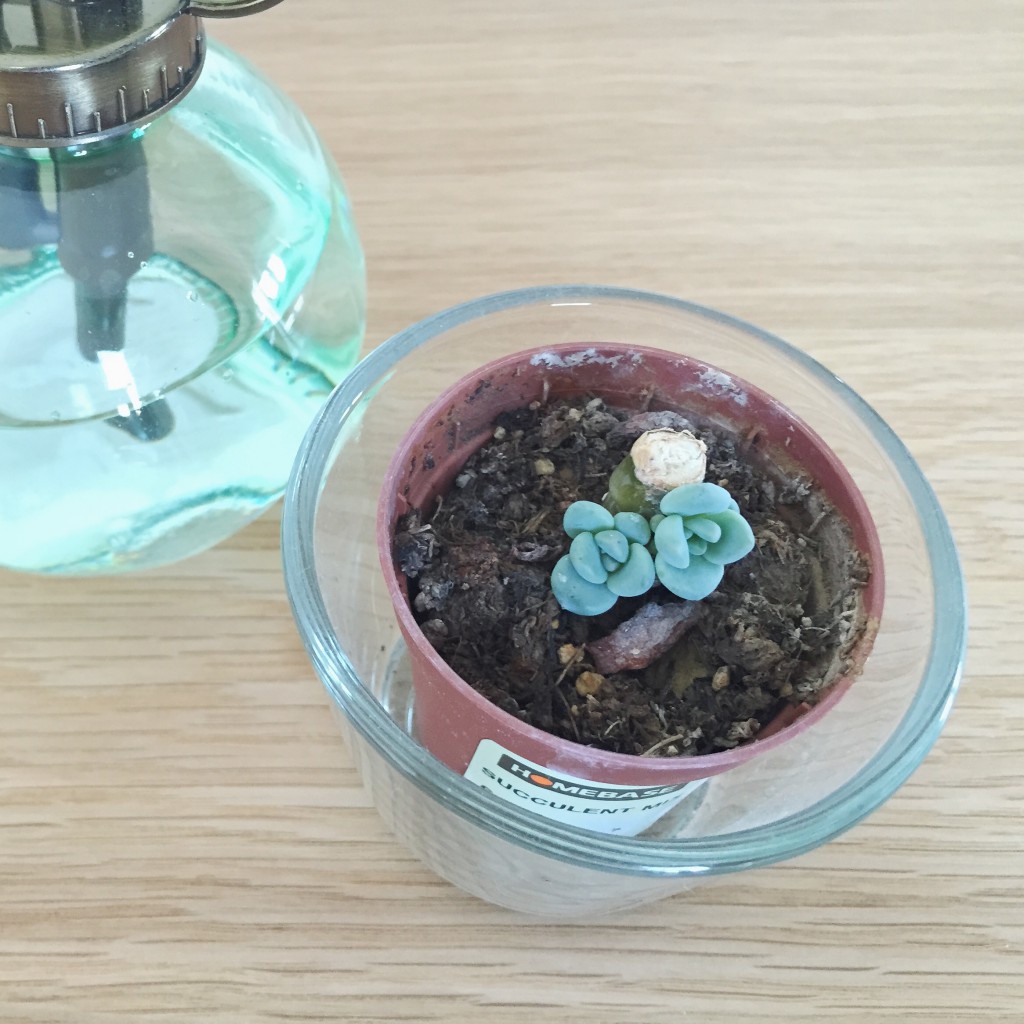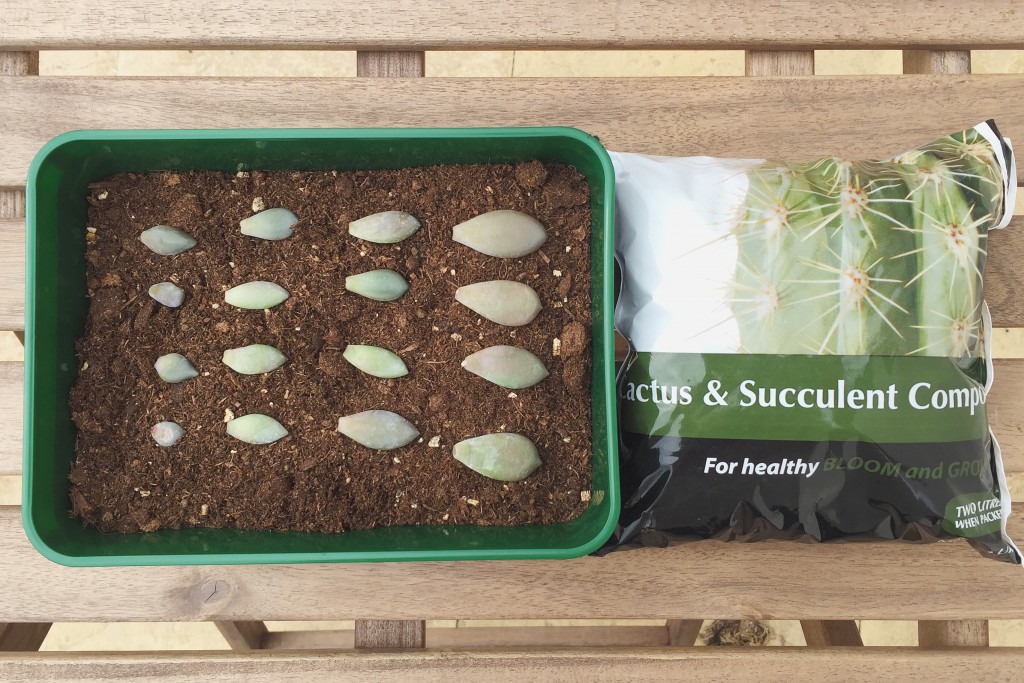 I cut the head off one of my first succulents! I wiggled and pulled off all the lower leaves and then chopped off it's head. I was so scared that I was going to ruin it and it would die, but it seems to still be alive. Here are all the leaves lined up and I hope that they will start to root and grow new baby leaves. You can already see that the stem is growing new leaves on it. It's so exciting seeing them come up.
If all the leaves were to grow, I'd have made 18 succulents out of the one 99p succulent I bought from Homebase. I don't expect all of them to survive but I hope a few do.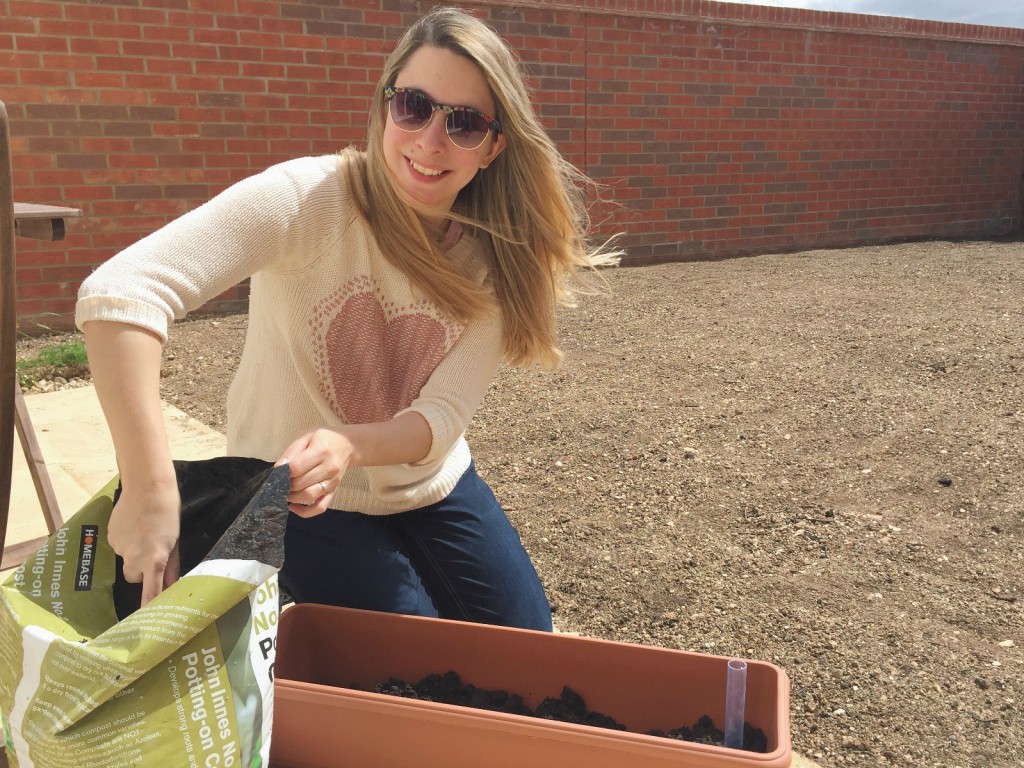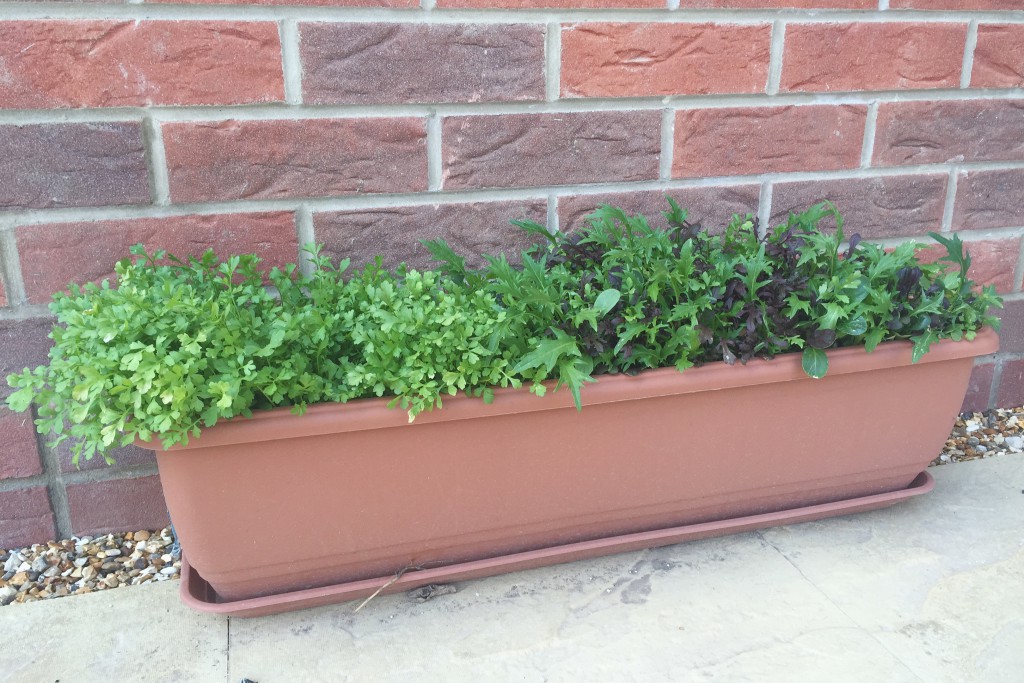 I really want to start growing my own vegetables and decided to start small. The herbs on the kitchen windowsill are going strong and so I decided on salad leaves to accompany them. I think these are quite generic leaves and I can't wait to try them in some summer salads. It doesn't matter that I don't really like salad, surely I'll like it if I've grown it, right?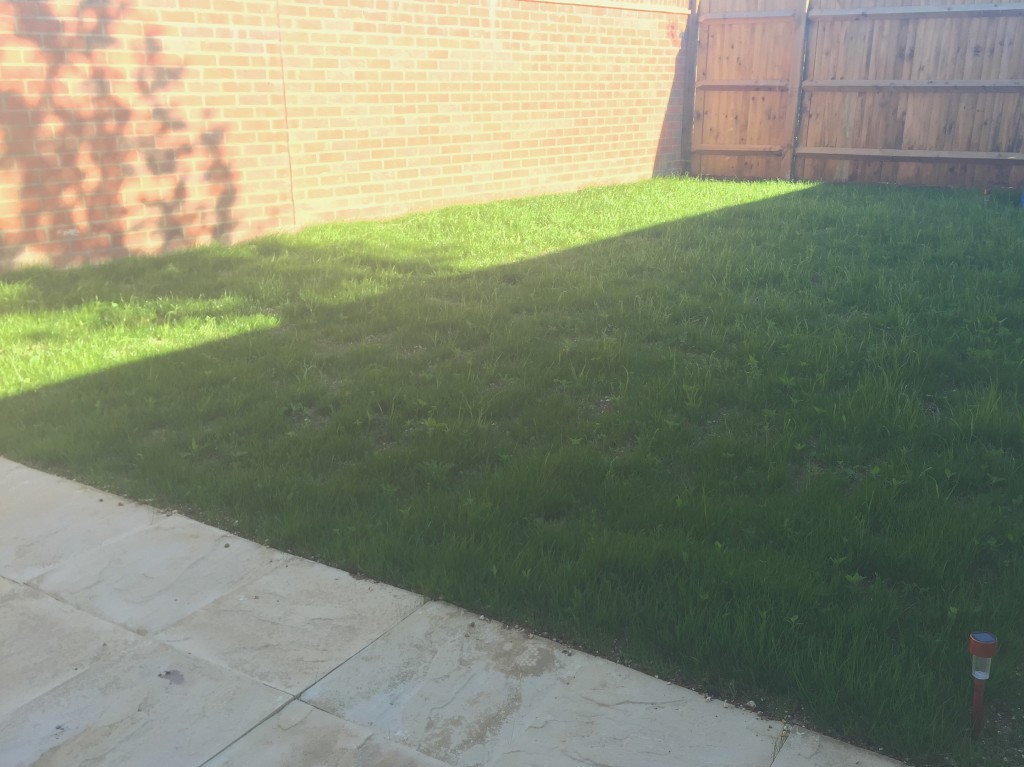 Oh my goodness we have grass! I can definitely see green out there. It's only taken 9 months of living here to actually have a proper garden. My mum was going to give us a nice table and chairs but they decided to keep them, so that's my next challenge. I really wanted it as it was old and in need of some beautiful paint. I'm really just looking for an excuse to paint furniture.