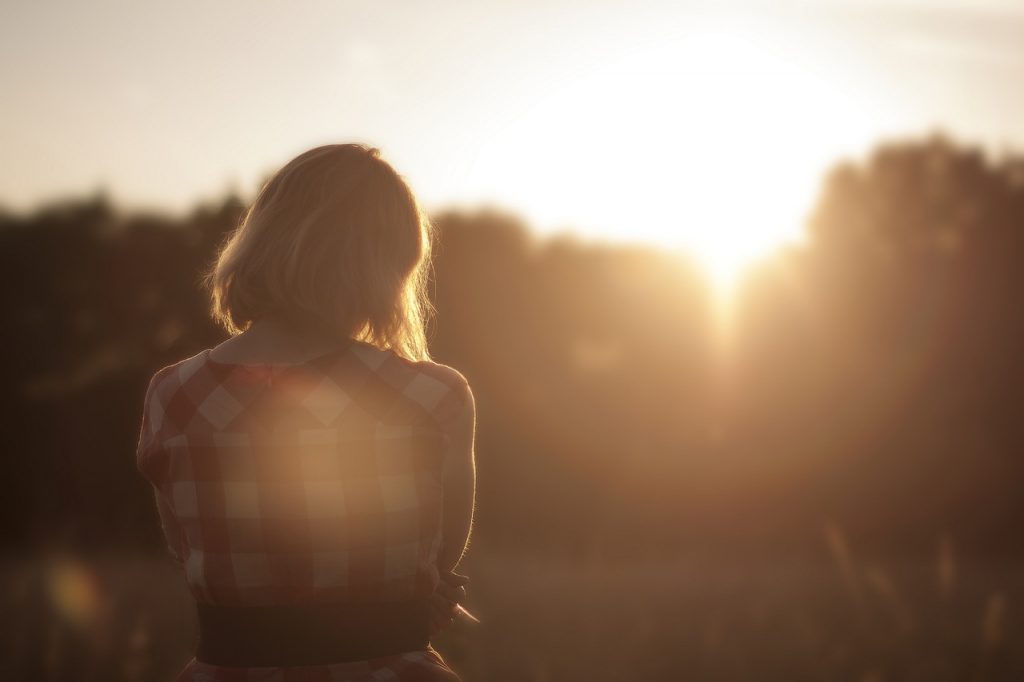 Feeling lonely isn't something that I would usually write about on a blog. It's quite a negative subject, right? But it's something that's been bothering me a bit during pregnancy so far.
None of my close friends are pregnant or have children so I don't have many people I can talk to about it all. It's been quite isolating, especially during the first trimester when I didn't want to tell any family or friends yet, but I could have done with someone in a similar position to talk to. I don't go out as much anymore in the evenings because I am so exhausted and I feel a bit cut off from the world. I have my work colleagues who all have children but everyone is too busy to talk.
I started a bump yoga class this week and it was amazing. It was great to be surrounded by other pregnant women. The class started with a bit of an ice breaker and then we went through a guided relaxation before starting some yoga moves. The teacher made sure we were doing easier moves if we needed to and to take a break if things became uncomfortable. After the yoga we had a discussion about breathing in labour before some relaxation to finish off.

I can't wait to start my NCT antenatal course next month where I will hopefully meet a few local mums-to-be to talk to. I've heard so many good things about the course online so it should be really good. My local hospital only offers one antenatal session and that didn't really feel like enough. As a first time mum I want all the information, help and support I can get.
Favourite pregnancy bloggers/vloggers
Typical blogger I've searched to see who else is in my shoes at the moment. It's been wonderful to see how other ladies pregnancies are going and feel a little less like I'm all on my own.
Cider with Rosie – I loved her blog before she became a mum-to-be so it's been lovely to follow Rosie's journey too.
This Mama Life – Sarah I found on YouTube while searching for weekly updates and she's around the same weeks I am so it's wonderful to see her updates.
Jessica Avey – Another YouTuber who has been keeping us up-to-date with her weekly updates. She's also done videos on fitness and eating during pregnancy.
Emily Norris – I found Emily's videos via Channel Mum and I love watching her vlogs as well as the pregnancy updates.
The Lindquists – Elle had her baby last month but I adore watching their family vlogs! I've been addicted for a few months and they're just such a lovely family. I'm also watching all her pregnancy updates when I reach that week.
Do you have any favourite mummy or pregnancy bloggers or youtubers?