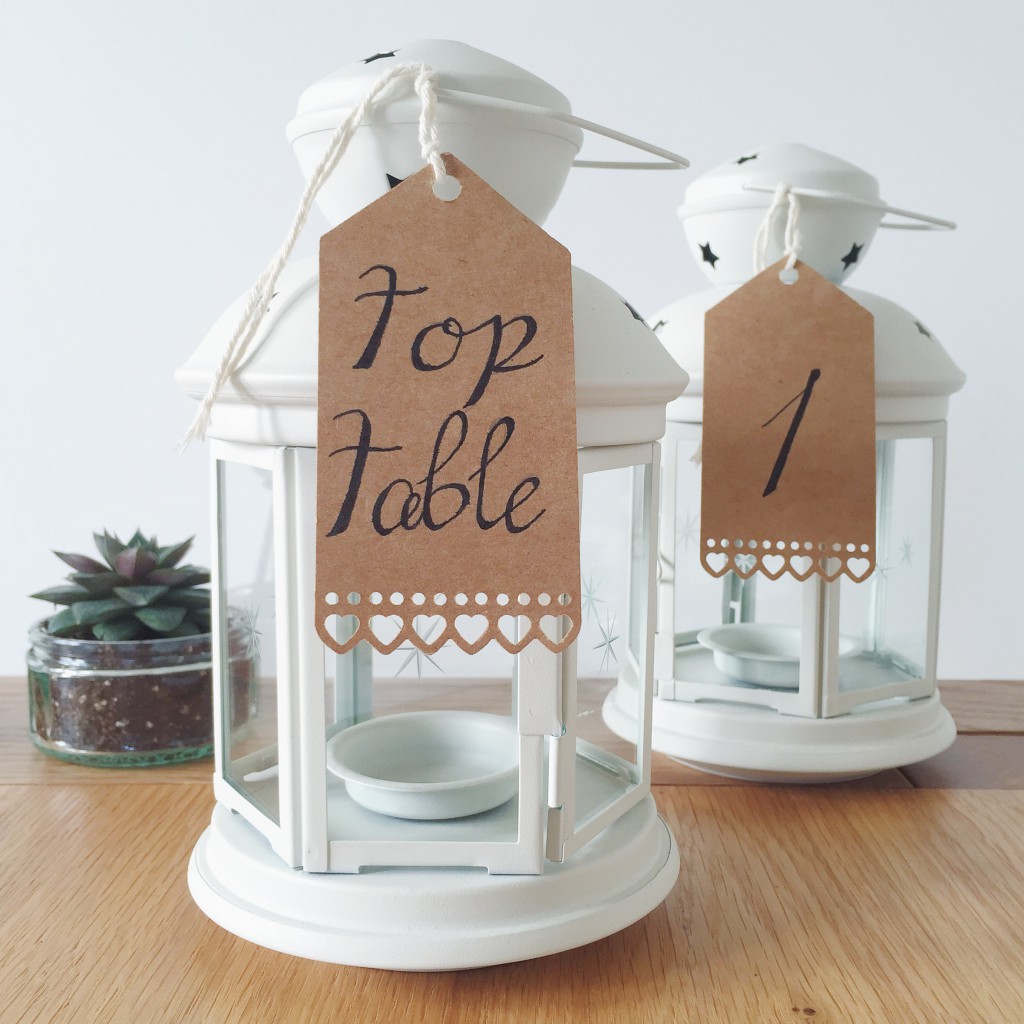 Doing your own wedding table numbers is so easy! I picked up these lanterns from IKEA for £2 each and then found some fancy luggage tags in The Range. I actually bought 3 different types of tags as I kept finding them but these were the prettiest.
I'm not great at freestyling fancy lettering so I printed out the numbers and "Top Table" in a font I liked and then copied it on the tags in pencil before going over them in pen. The ink soaked into the tags a bit but I really like how they turned out.
For the lanterns I used Yankee Candle tea lights as they lasted all evening during the reception. We used succulents in ramekins and our pew end flowers to decorate the tables. I was so pleased with how it all turned out.