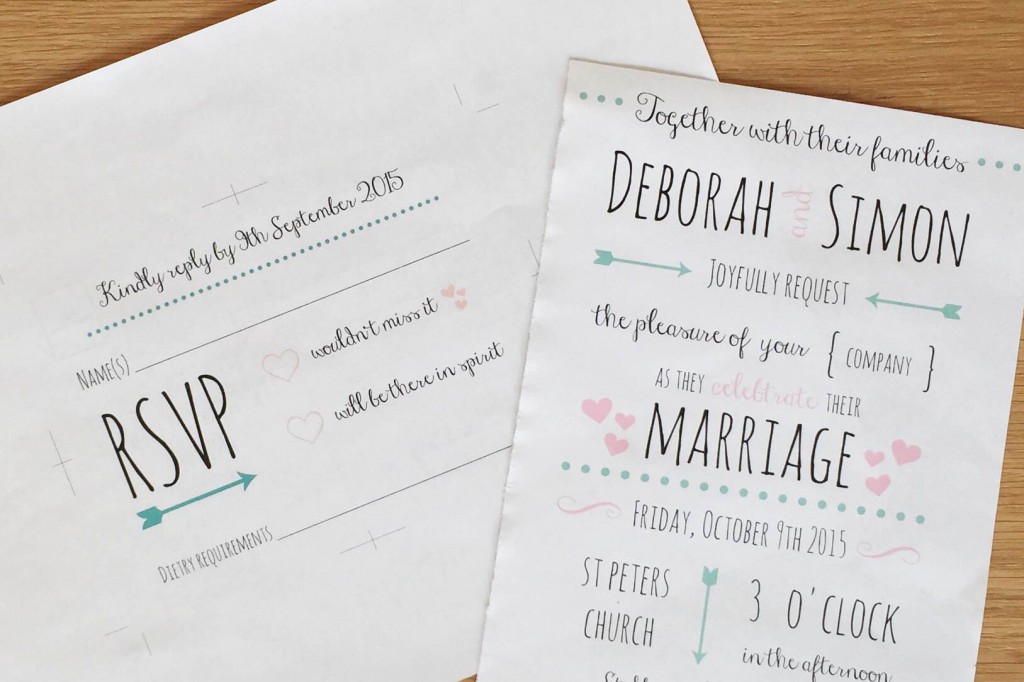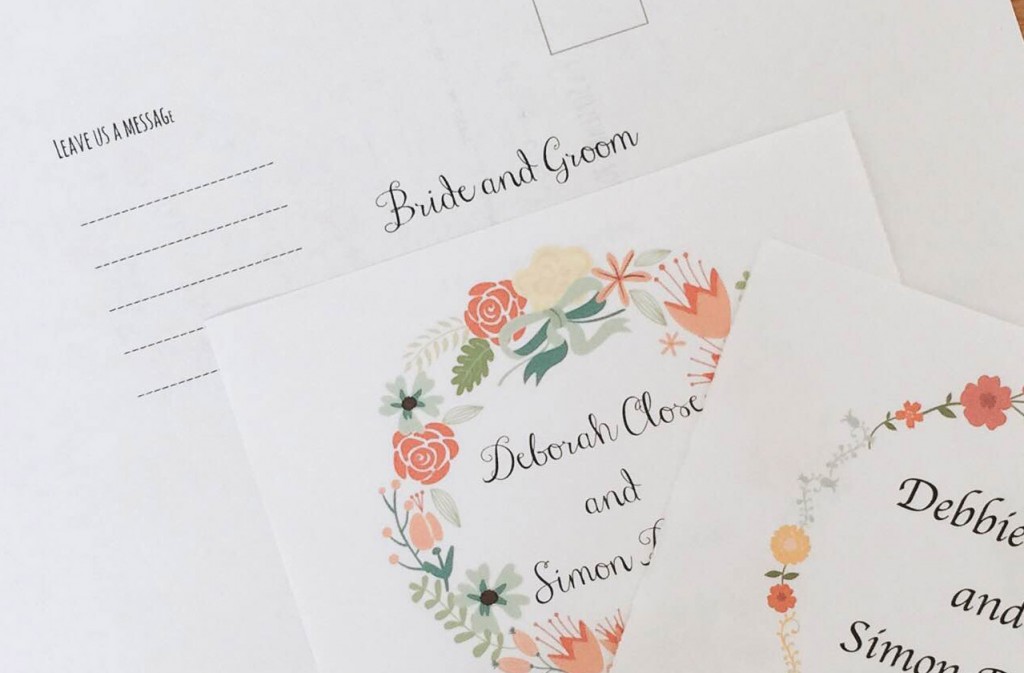 I decided pretty early on that I would create our own wedding invitations rather than spend goodness knows how much money on ordering something. I want the invitations to be special, but to me that means something handmade and full of our personalities. When I first started thinking about invitations I didn't have a clue where to start. I was hunting around for a glue gun and different card stock with no idea what we (I) wanted. So weeks of research began! Here are some of the tips I learnt along the way.
DIY Wedding Invitations on Pinterest
I am addicted to Pinterest anyway, so it was only right that this was my first point of call. A simple search of wedding invitations brought up a ridiculous amount of variety. I found a few I liked and used their keywords to narrow down my search. I found myself pulled in by words like 'kraft' and 'rustic'. Take a look at my wedding invitation Pinterest board for some inspiration.
Wedding Fairs
I've been to a good few wedding fairs over the last six months and I've seen some very pretty stalls offering invitations. They seemed to be more ribbon and lace for my taste, but it's good inspiration if that's what you're looking for.
Stationery Samples
I felt a little guilty ordering samples from websites as I knew I'd probably ended up making my own wedding invitations. Apart from one horrible weekend when I was despairing at my creativity and wanting to just buy the invitations – I had fallen in love with a design that I just can't reproduce. What I found helpful about having something tangible in my hands was that they gave me ideas about sizes and the different card stock available. I was also able to lay them all out in front of me and friends and discuss the different design elements and the wording used. Why is invitation wording so difficult?! It's barely even a paragraph and I'm really struggling with it.
Invitation wording
Speaking of words, I really struggled to find the right thing to say. First you have to think about how the invitation is coming from – is it from you as a couple, the bride's parents, both sets of parents? Although our parent's are helping out a little, I want the invitations to be from us. I quite like the phrase "together with their families", which encompasses family without being too formal. However, if your invitations are more formal, here's a handy link to some traditional invitation wording.
What I noticed throughout my research is that the brides name always comes first. I've no idea why, but once you're married you become Mr and Mrs so this is your chance to be first.
Free Printables
There are lots of free printables out there for wedding invitations if you have a google and I found a great list of 72 free wedding invitations on Popsugar. My favourite website for invitation printables is wedding chicks which has a variety of designs and all you need to do is enter your details and voila! There are also a lot of free fonts on website like dafont which you can download to spruce up your designs. I especially love bergamot ornaments, which has arty designs perfect for wedding stationery.
I'm still in the drafting stage of my invites. I've mocked up two designs at the moment and I think I want to combine them. So far designing invites has cost us a few pence in printing these drafts and by the end of it (excluding pesky postage which I often neglect to include in budgeting) they will cost about £30. If I don't buy bridal magazines between now and the wedding then the invites are paid for.. although magazines are quite tempting.