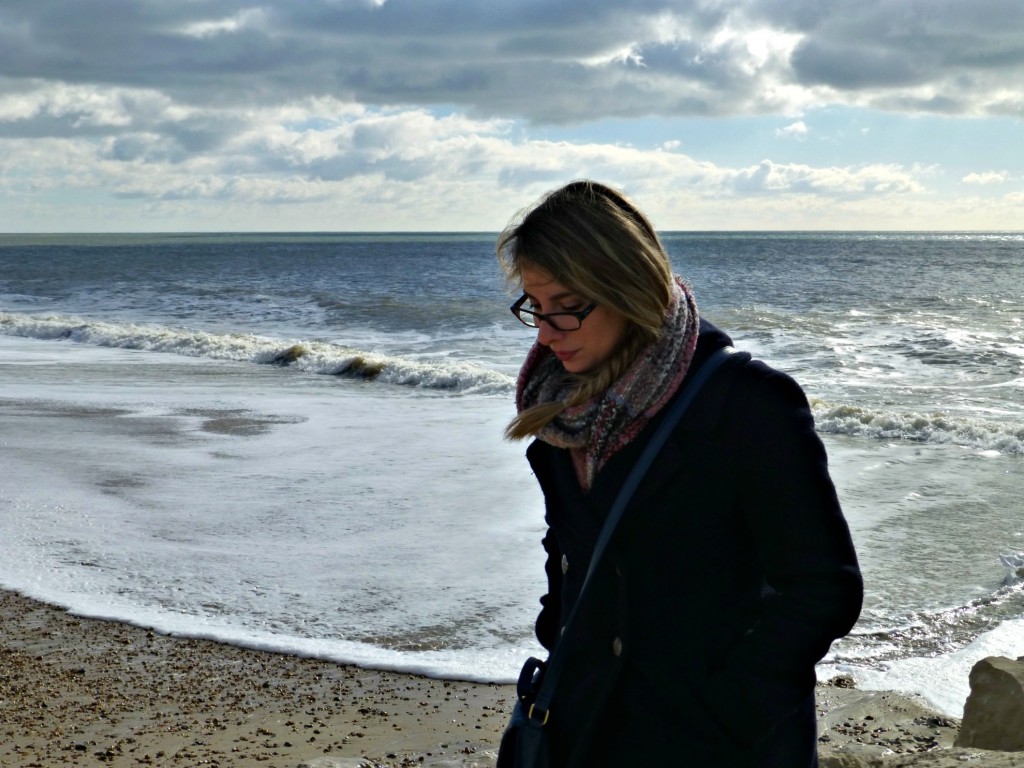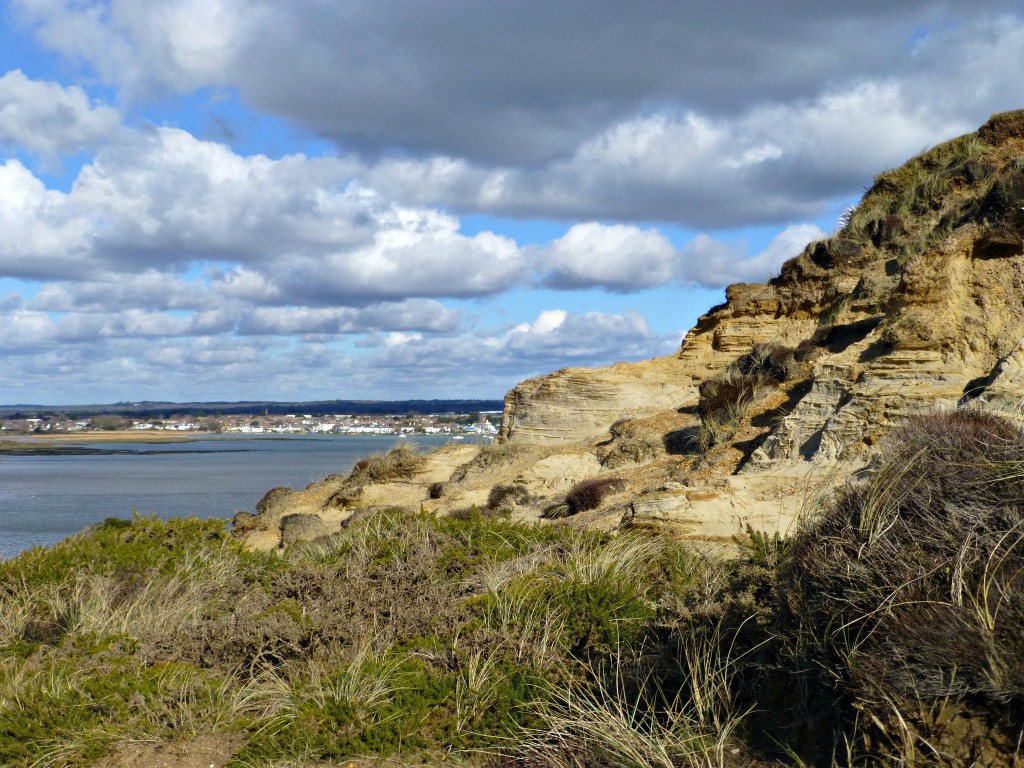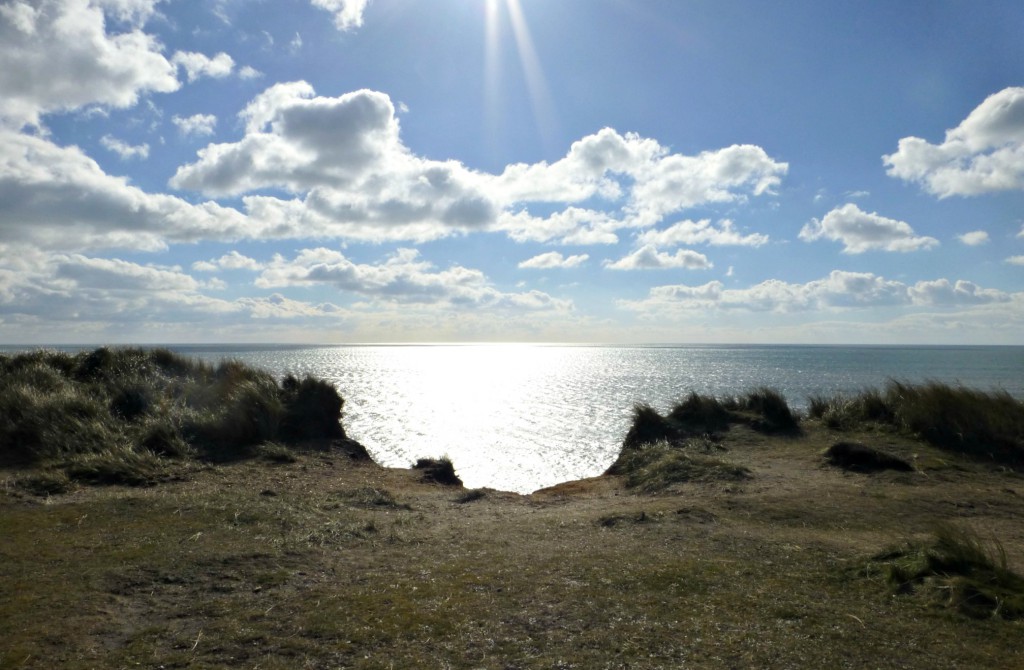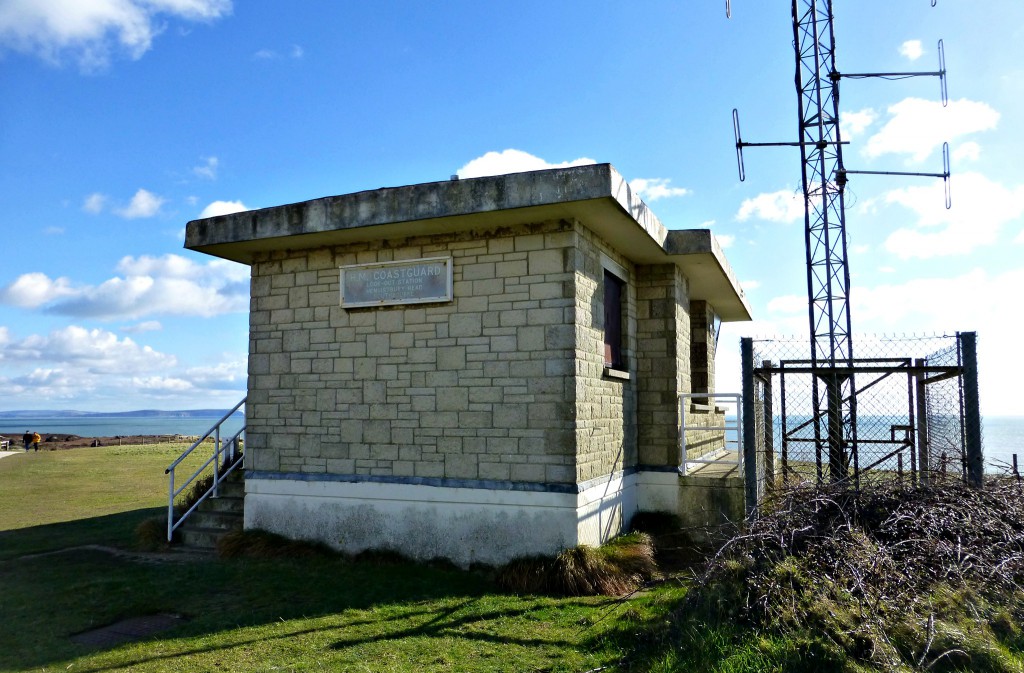 Last weekend we drove down to Hengistbury Head which I've heard is the best place to take your dog to the beach. I don't have a dog, but that's not going to stop me surrounding myself with them. There were hundreds!! Okay, dogs weren't the reason we headed down there, but it makes a definite plus point. Hengistbury Head is near Christchurch and Bournemouth and is a local nature reserve. At the time I didn't realise, but you can see the Needles on the Isle of Wight from the top of the hill.
It was a lovely sunny morning but oh my gosh the wind was freezing – at one point I used my scarf over my head feeling a bit like Dorothy from Postman Pat. I didn't look like that, but it's what popped into my head as I wore it. We walked up past Quarry Pond and bumped into a work colleague along the way, which was weird as we were over an hour away from home. I always find I bump into people I know while out and about, I've even bumped into friends while abroad.
I really wish we'd taken sandwiches as even in the middle of winter the cafes were rammed with people and their pooches. There were plenty of benches on the route to stop and eat with beautiful views. I can't wait to come here again when it's a little bit warmer. What's your favourite local beach?