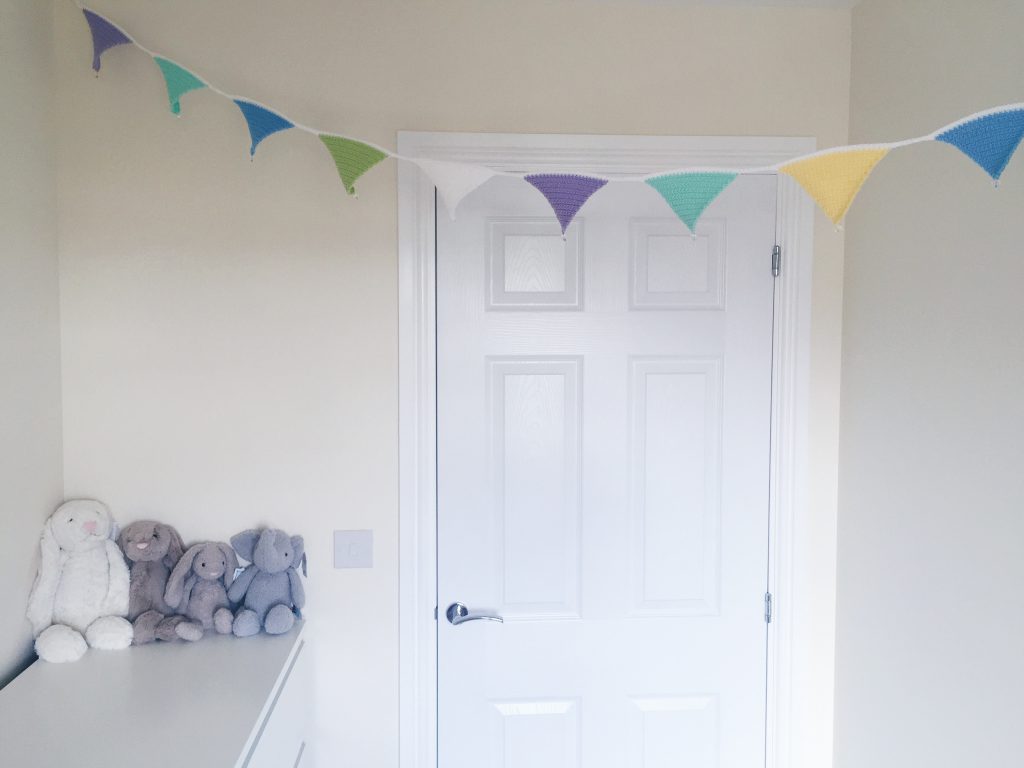 I've made some super easy crochet bunting for the nursery. I have a sewing machine but I'm not very good at using it yet, so I thought I'd give crochet bunting a go. This design was ridiculously easy as it was just double crochet (UK terms) back and forth adding one dc each row until you get the size of triangle you want. I found the most fiddly bit attaching them all together as I'm not very good at crocheting into chain stitches, especially when they kept turning around and around. But don't let that put you off, I probably messed up all the time on that bit but you can't tell!
I was able to create about 2 triangles while watching a 40 odd minute program and I needed about 28 triangles to create enough bunting. I also took my yarn into work to do a bit in my lunch breaks. I used Hayfield Bonus DK and it was a great way to use up yarn that I've had for ages and didn't know what to do with. I followed a pattern by Pink Milk so please check it out. She includes step by step photos to guide you through.
To decorate them I bought 12mm glass beads from eBay for a couple of quid. I tried 8mm ones first but they looked far too small. You could probably get away with 10mm though. It's a bit fiddly to get them on – I used a needle and thread tied to the yarn to pull them up and then tied off the yarn below the bead.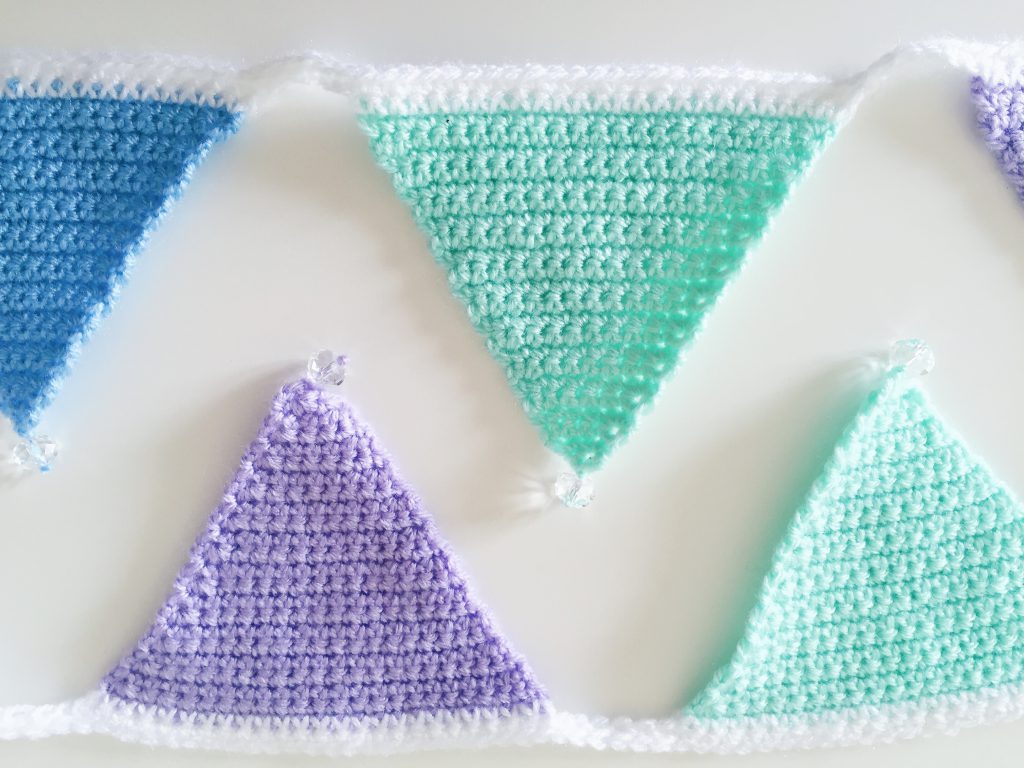 I love how it looks in the nursery and it adds a bit of colour to what is a very plain room at the moment. I am in major need of some nursery inspiration if you've got any.
I created a video showing you how I made this crochet bunting. Let me know if you give it a go!