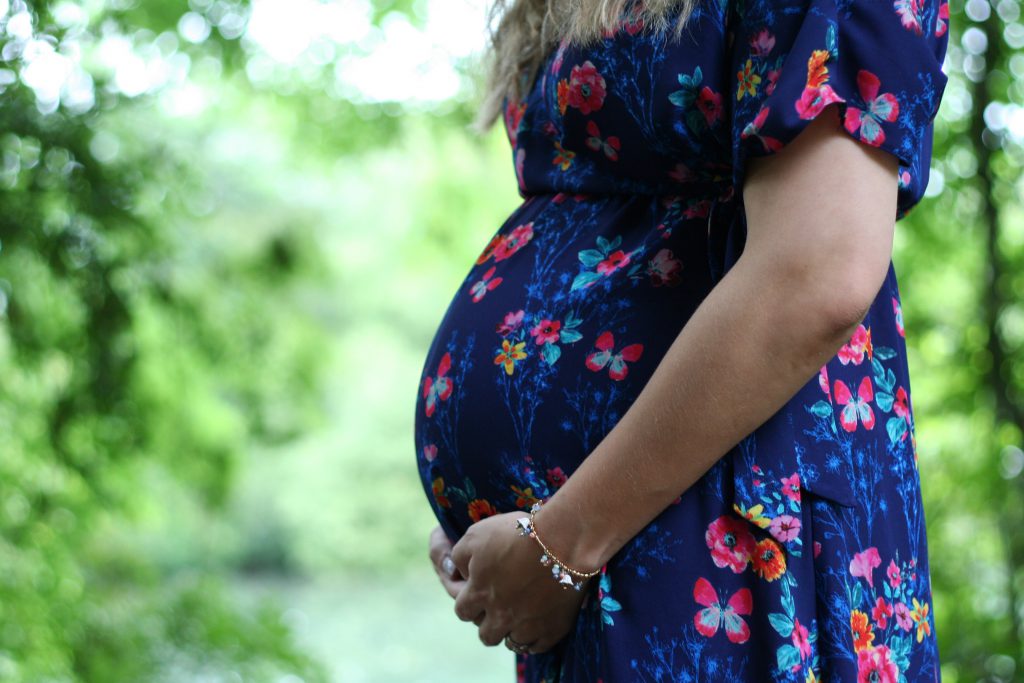 27 Weeks Pregnant
Week 27 started with a trip to Simon's parents for the weekend. We got there to a new mattress and it was so much more comfortable than our own! I actually had a pretty good nights sleep for once. On the Saturday we headed to Bluewater to order the crib. We've opted for the snuzpod as I wanted a side sleeper and this one was the one I fell in love with. We also picked up a couple of baby clothes in the Mothercare sale.
I've been struggling to find comfy shoes recently so we popped into the Skechers store and a very lovely sales assistant helped me find the perfect trainers. I've bought some GOwalk 3's in grey and they're fab. I've given up my Primark flats as they weren't offering any support and these are so comfortable for lots of walking.
Symptoms wise this week has been pretty good. I have had issues sleeping and just exhaustion but that's it. I had my whooping cough vaccine which was pretty sore. The only other thing that's been bothering me this week is Simon's parent's damn cats. I don't mind cats, I'm definitely a dog person, but they had fleas and now I have about 20 bites on me!
Did you see my 27 week pregnancy update video?
28 Weeks Pregnant
Sleep, where are you?! Oh my goodness it's been a knackering week. It doesn't matter what combinations of pregnancy pillows I try I just can't get comfortable in the middle of the night. I'll go to sleep with either the wedge, v-shaped pillow or dreamgenii and then I'll wake up 4-5 times during the night to change positions or swap pillows over and it takes forever to get back to sleep. I think I'm getting about 3-4 hours of sleep a night instead of my usual 7-8 hours. I've been very grumpy this week because of it and I've really struggled at work. I think it's partly the frustration at not being able to get to sleep that's worse. I feel like a zombie.
We had our third NCT class this week. It seems to be going so fast, I can't believe we're half way through the course already.
Here's my 28 week pregnancy video, which was filmed when I turned 28 weeks, rather than at the end when I'm writing this. Hence the more awake version of myself.
This week
Baby is now the size of a – Aubergine.
My favourite moment was – Going for a relaxing walk around the local lakes on Saturday taking photos with hubby.
My worst moment was – Crying for no reason. I had a pretty miserable Sunday sulking on the sofa.
I've been feeling – Hormonal.
I've been buying for baby – Nothing – I'm avoiding the sales, they're too tempting.
I'm missing – Sleep. I'm still not getting much.
I'm craving – Nothing really this week.
I'm looking forward to – NCT breastfeeding sessions coming up this weekend and next week.