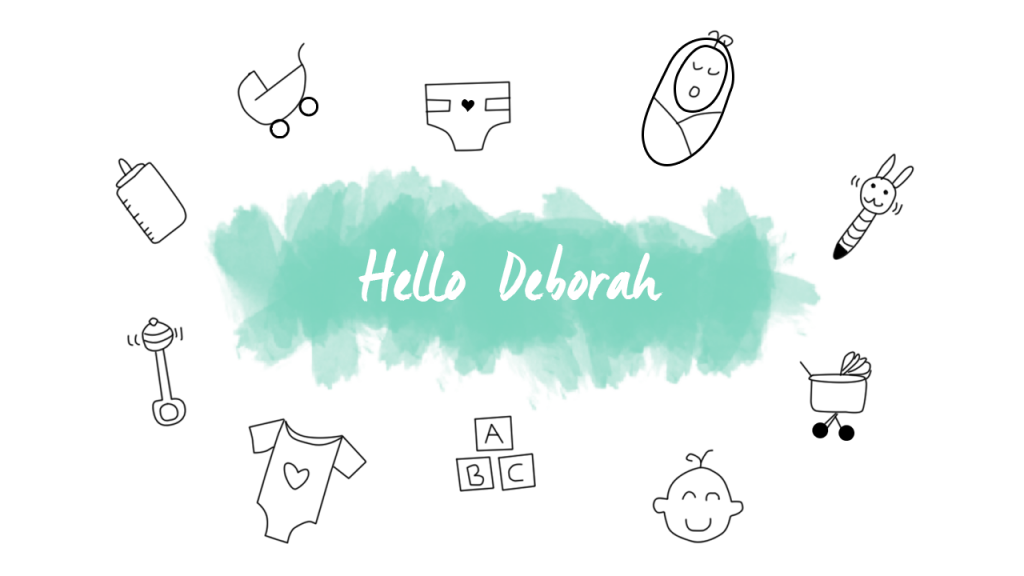 I am blogging fortnightly pregnancy updates but I decided to create a video for my 19 weeks pregnancy update. I never ever thought I'd get my face in front of a camera talking, and I'm still thinking what the hell am I doing?! But it's hard to take photos of muslins and baby clothes so I thought, what the heck, lets film it.
It's not the first time I've been in front of the camera. In one of my old jobs they made me do a video about the latest (at the time) phone on the market. And they also asked me to do a video about learning a bit of sign language to help a customer. I vowed then never to be coerced into filming again. I love video though. I'm always watching YouTube and it's one of my favourite things to do in my day job.
I cringed majorly while editing it; your voice never sounds like it does in your head, right? I spent more time doing the little intro. I started by doodling baby items while sitting outside in the gorgeous sunshine. Hubby then scanned them in to the computer and taught me how to vector over them in photoshop. It was actually quite fun learning how to do different things in photoshop and finding out what some of the tools do.
Let me know what you think and please subscribe – I'll give internet cookies!