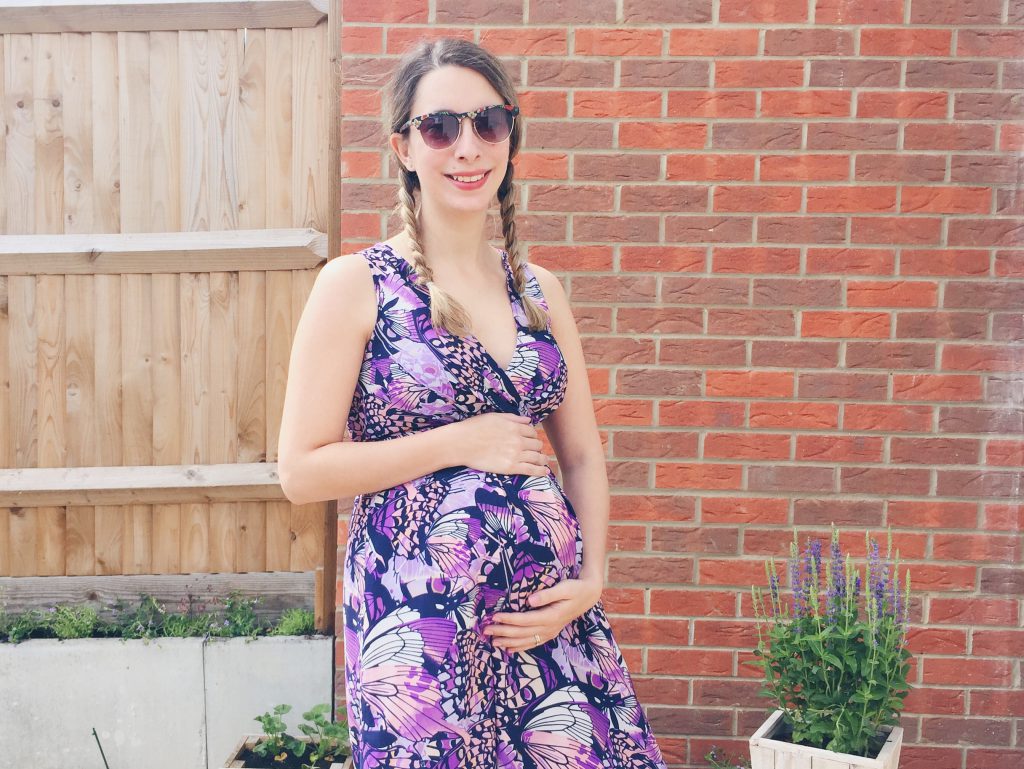 I can't believe I am half way! It feels like only yesterday that I was counting down the days of the first trimester wondering why time was going so slowly. I'm actually beginning to panic now, baby will be here in no time and there's so much I want to get done around the house. You can see all the things I want to do in my pre-baby bucket list.
19 weeks pregnant
At the start of 19 weeks I decided to start a YouTube channel to talk about my pregnancy journey. It gave me something to focus on and it meant I could talk about some of the items that aren't easy to take photos of – baby clothes without the model for example! Here's my 19 weeks pregnancy update video if you want to have a look.
Something that became more apparent as the week went on was that I can't sit for very long in certain positions. Sitting up in bed lying against cushions is out of the question. When we had that really lovely hot weather here in the UK, we set up a blanket and lots of cushions against our wall in the garden. I positioned myself there with sunglasses, a hat and two books, but sitting back against the cushions was causing me a lot of pain. It was getting sharp pain just to the right of my tailbone. I've spoken about pain in my coccyx before during the second trimester but this is a little bit different. This is only sharp when I move between positions and then it goes away. I did notice it happening while walking the other day, so I really hope it isn't going to turn into something worse. When I go for my 25 week midwife appointment (which feels like ages away) I'll discuss it then.
19 weeks was the end of my sick leave too. I started to feel anxious about going back to work in case the headaches started again. I felt lucky that for the last few days the headaches disappeared completely. I don't know if the pregnancy hormones just settled or it was because I was actually relaxed. I'd spent the time off giving myself the time to do the things I enjoy doing that I usually don't have the energy to do after a day at work. I baked, I read books, I crocheted and I got outside for walks. Sometimes you don't realise how badly stress can affect you until you have a break. Heading back into work I'm definitely going to try and carve time away to do those things. I think Simon had missed the baking! Or at least MY baking; my mum made lots of cake for us in my first trimester.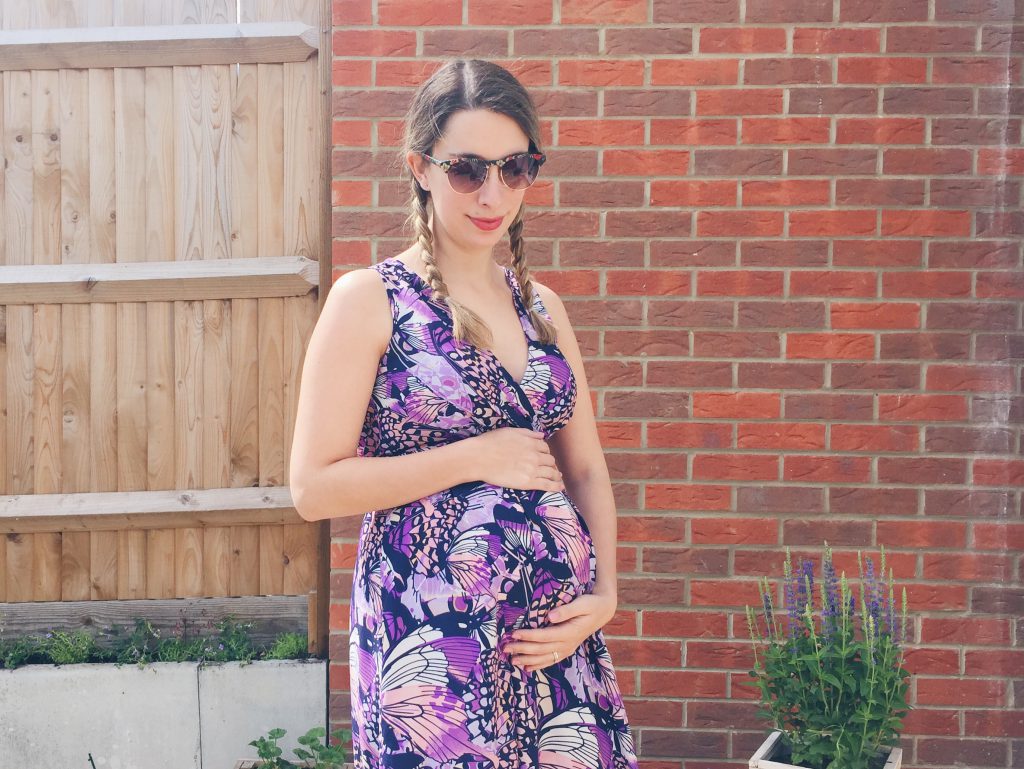 20 weeks pregnant
On Friday we had our 20 week anomaly scan at the local birthing centre. It was magical to see baby jiggling around in there. We saw it yawn and got to see close ups of it's little feet and hands. It's a long scan as they go through all the anatomy to make sure everything is growing as it should. She talked us through everything she was looking at but some things just looked like a blob. We didn't find out the gender and I'm so glad we didn't. I think I really want it to be a surprise.
Baby is growing well and is healthy but my placenta is a little low. It's not blocking the exit but it's lower than they'd like so I have to go back for a scan at 34 weeks to check it's moved. They said it's usually moved by then in 9/10 women so I shouldn't worry.
I went back to work on Wednesday and the headaches are back! I went to the opticians to check it wasn't my glasses and they said as they are in my neck it's most likely stress causing them as well as the pregnancy hormones. So that's fun.
I've also filmed a 20 weeks pregnancy update which features a hypnotherapy book a friend sent me and all the updates from this week.
This week
Baby is now the size of a – Banana.
My favourite moment was – Seeing baby wiggle on the ultrasound scan.
My worst moment was – Headaches!!
I've been feeling – pretty good when I don't have a headache. I'm beginning to feel little popping feelings from baby moving.
I've been buying for baby – Nothing, I've been good!
I'm missing – Pate. Why do I want pate? I hardly ever eat it.
I'm craving – Carbs!
I'm looking forward to – Starting my ante natal yoga class soon.