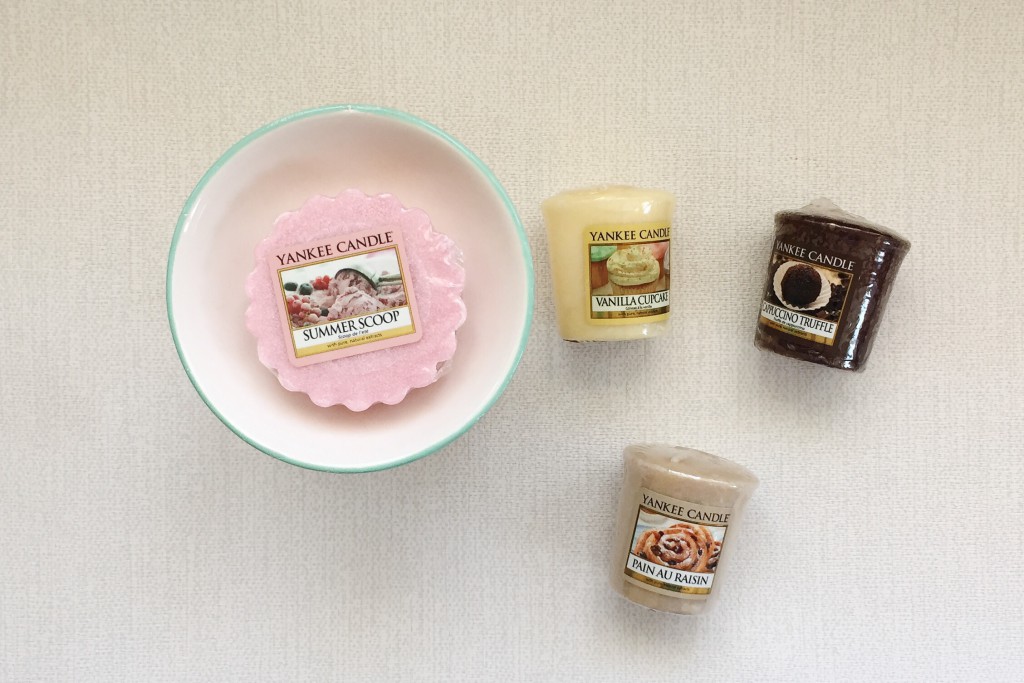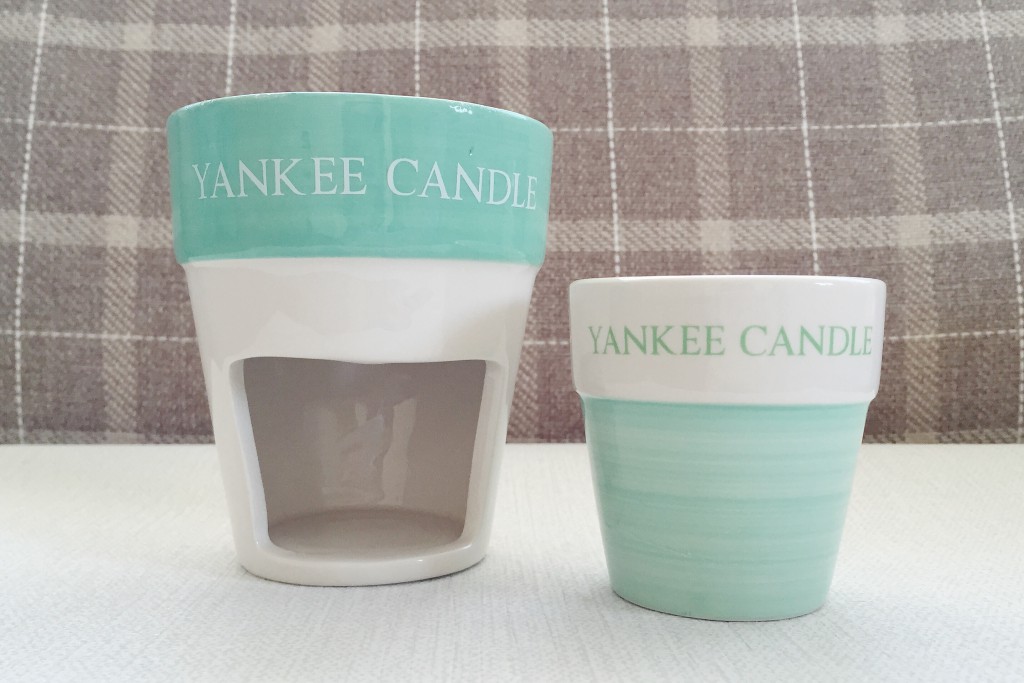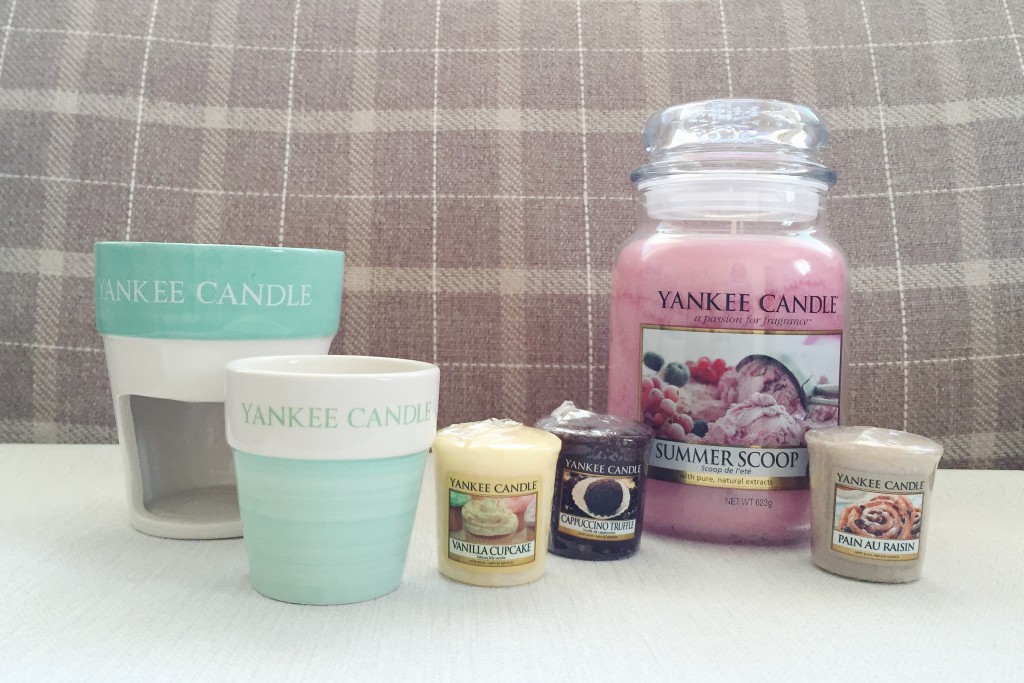 I have a bit of an addiction to Yankee Candle wax melts and jar candles. I have a supply of them and don't get to use them as often as I'd like. Which is why I've bought another melt warmer in the shape of this amazing green plant pot to use in another room. It's one of my favourite colours and I just love it! I also bought a green plant pot votive holder as I thought it would look lovely outside on our garden table when the garden is eventually finished – you can see what the garden looks like at the moment.
I don't often go for sweet smelling candles but as I'd forgotten to bring my purse my fiancé decided he'd choose. I actually do love the smell of Summer Scoop, which reminds me of raspberry ripple ice cream even if it's supposed to be strawberry.
The Cappuccino Truffle and Pain au Raisin are from the new Cafe Culture collection, which promises you fragrance from a luxury city break. Does this mean it's going to make me want to run off to Paris? Time will tell.
Summer Scoop is destined to go in our office. On those days I'm working from home I think it's just going to make me incredibly hungry and craving ice cream! I'm most excited about using my new holders, they're just so pretty!
Have you tried any of the new Yankee Candle collections like Cafe Culture or Life's a Beach? What's your favourite candle?