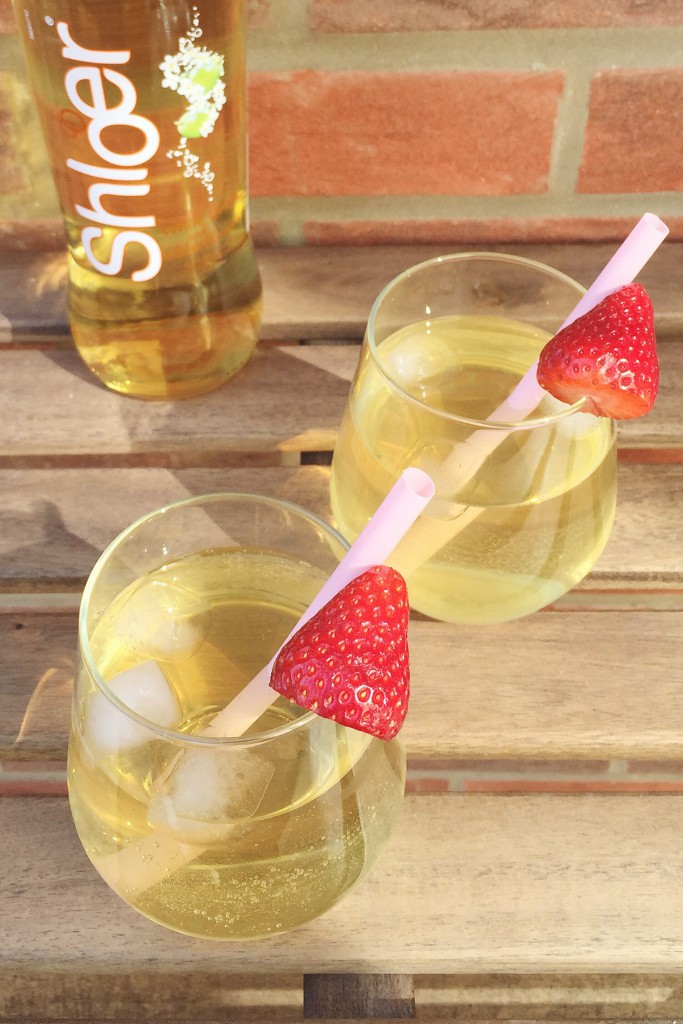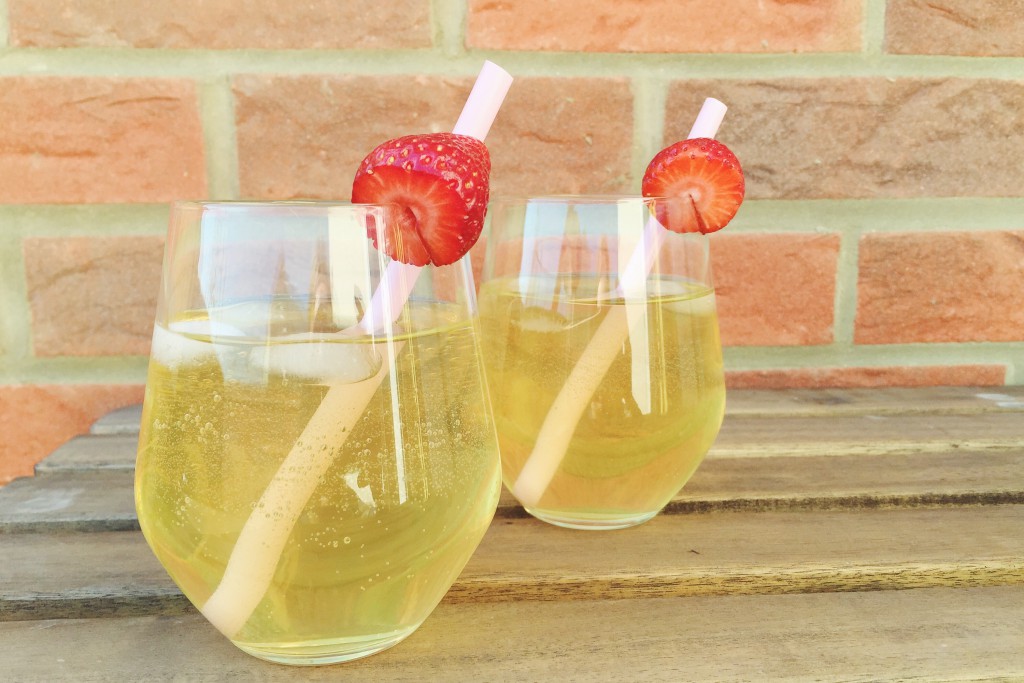 I'll admit it. I'm addicted to Shloer. I currently have 18 bottles in my cupboard in a variety of flavours. I like having a glass of wine in the evening but sometimes I just want that feeling of having something other than tea or water, so Shloer is my go to. I thought it was about time I tried something different with it.
I noticed on the Shloer website they have a recipe for sparkling iced tea. I really like green tea so I used one of my T2 tea bags called sencha. After leaving it for 3 minutes I removed the bag and let it cool down. I poured 150ml over ice and then topped it up with the Shloer White Grape and Elderflower.
I popped a strawberry on the side but I wish I'd gone all out Pimms like and filled it with fruit. It tasted really refreshing after a day sitting in the sun.
Have you tried Shloer? If so, what's your favourite flavour?